President Yoweri Museveni's Son-in-law Odrek Rwabwogo has distanced himself from claims that he is interested in Uganda's Presidency.
Last month, photos showing a group of youth donning 'Rwabwogo Presidential project' T-shirts made rounds on social media. They brought out an impression that the Senior Presidential Advisor for Special Duties was interested in his father-in-law's presidential seat.
However, in a statement dated 1st October, 2021, Rwabwogo said he had seen his old media interviews videos and images mischievously and callously re-edited and distributed in increasing proportion by some elements who he suspects are intent on creating a certain line of political posturing.
"I have ignored these but I am now compelled to respond given the probable import and interpretation of these images by some of you, my friends. These interviews and videos have been adulterated and presented as if they were conducted today yet they are more than six years old. The people doing this, I presume are seeking to create the impression that there are some 'special people' in the movement who are jostling for positions in the event of any form of succession and leadership in the party and/or country," said Rwabwogo who is married to Museveni's daughter Patience.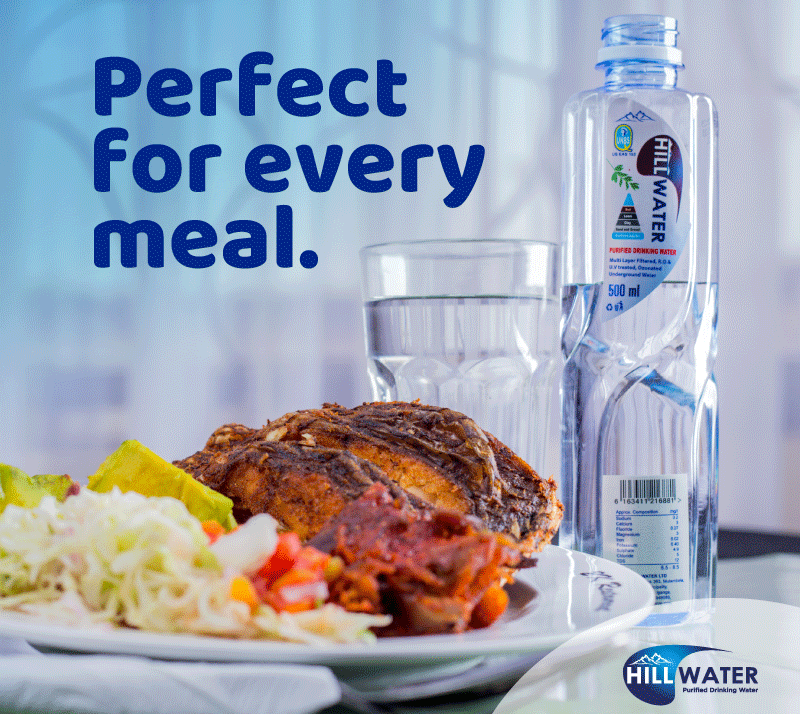 " They assume that if they throw my name in this melee, it makes their games appear legitimate and credible. This is wrong…. You will not use me or anyone I work within this undisciplined and aimless behavior."
Rwabwogo added that the people behind the disinformation against him should know that they are endangering the process of building institutions and undermining the very efforts Ugandans need to create certainty and predictability for the country's politics.
"These people who act outside a system cannot be my comrades. They should know that Uganda is neither a monarchy nor is the movement a tree for charlatan climbers to be abused by any illegitimate interests anyhow."
See Rwabwogo's full statement: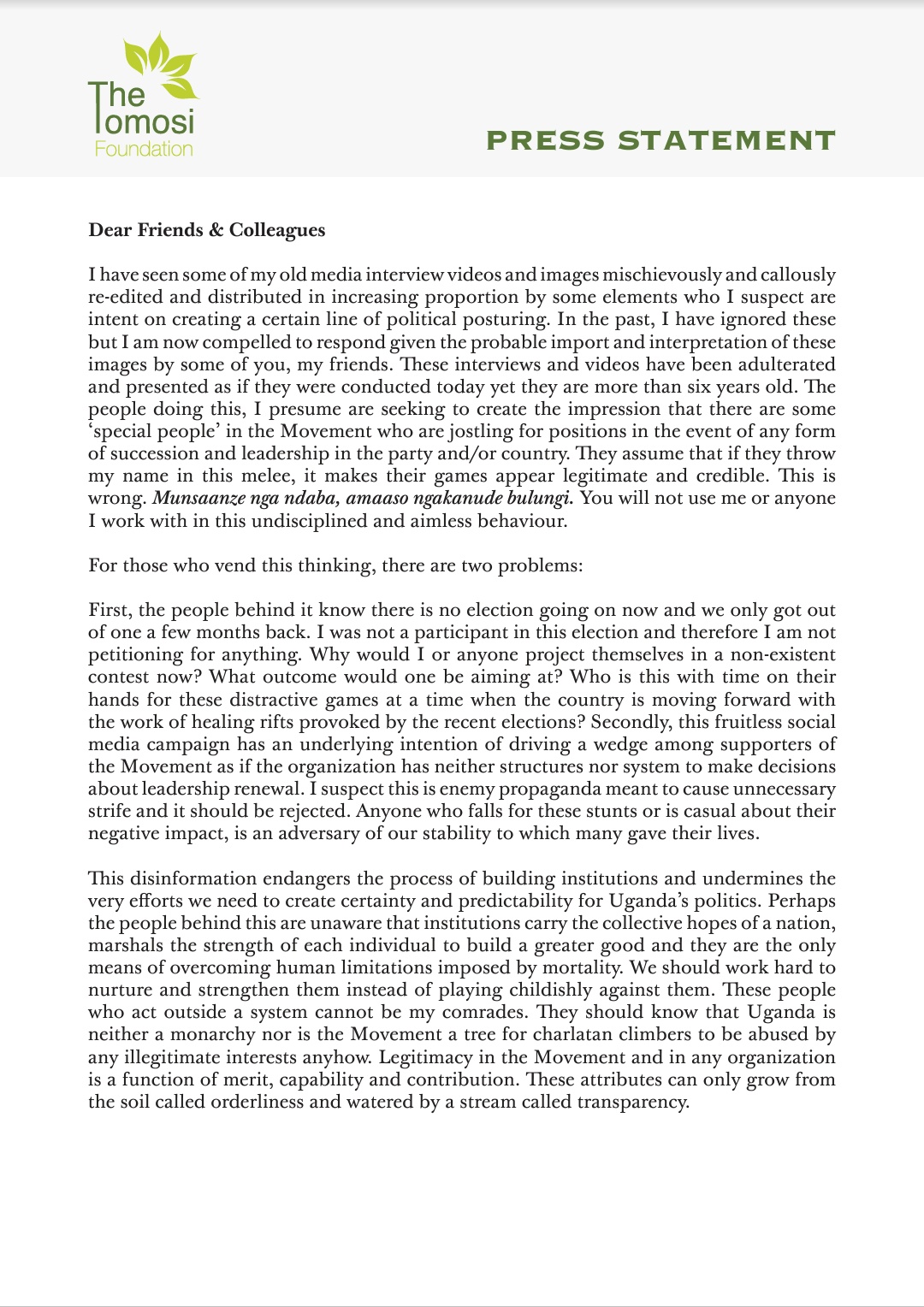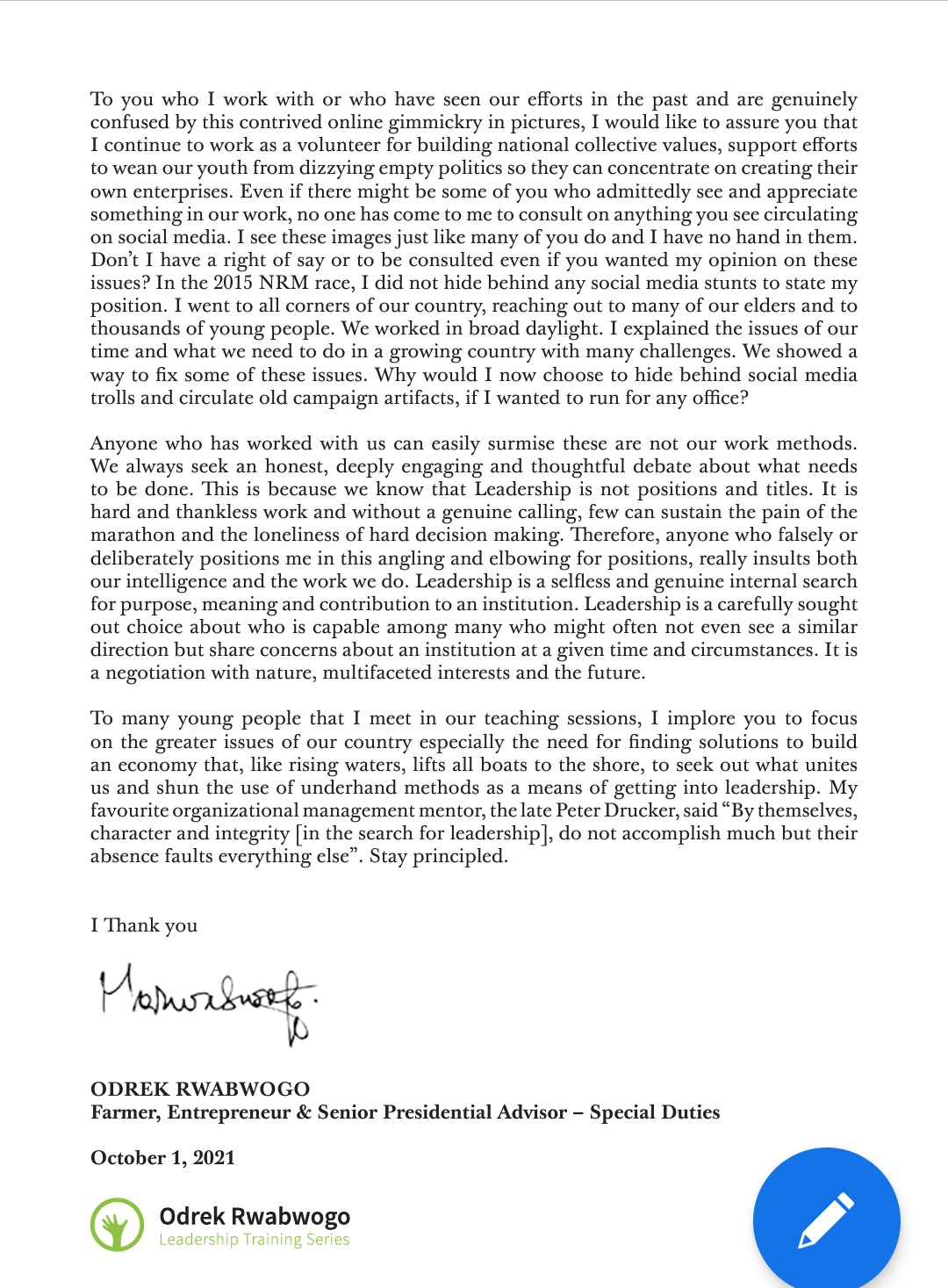 Do you have a story in your community or an opinion to share with us: Email us at editorial@watchdoguganda.com