Uganda Development Bank (UDB), Managing Director Ms. Patricia Ojangole has announced the institution's impressive results for 2022, depicting heightened investment in several businesses across the country.
Ms. Ojangole made these remarks during the UDB Annual Press Briefing held earlier in Feb, 2023 at Bwendero Dairy Farm in Hoima, and stated that such increased investments have improved livelihoods of citizens, bolstered economic recovery and resilience of Uganda.
UDB, which is the national financial institution registered a 52% gross loan margin growth from UGX. 851 billion in December 2021 to UGX.1,298 billion in December 2022.
Fixed and current assets for the Bank are currently valued at UGX.1.44 trillion, growing by 19% from UGX. 1.21 trillion at the start of 2022, something that is attributed to the growth in funding, chiefly through capital allocations from government and draw down of lines of credit from other funding partners.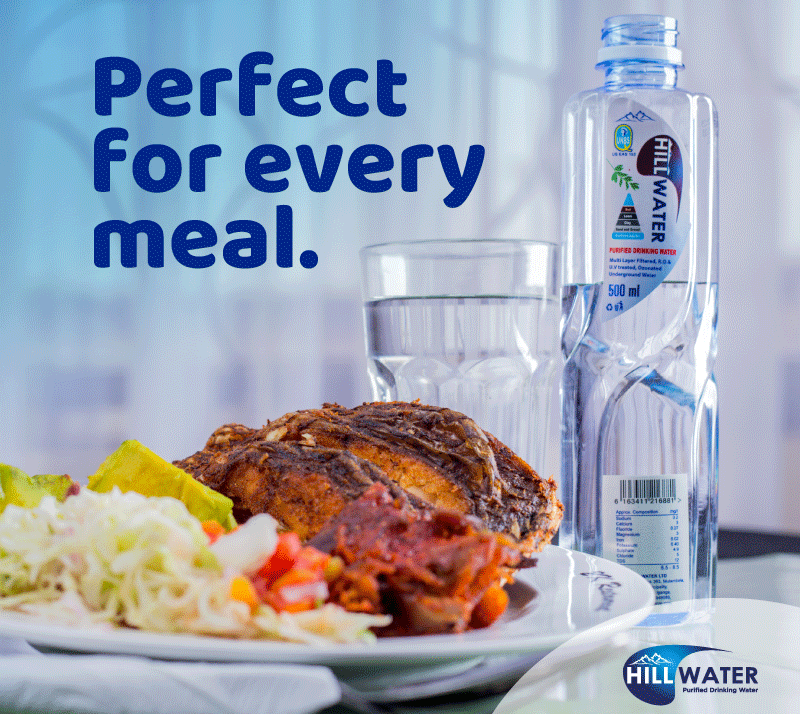 Ms. Ojangole, the outspoken Managing Director for UDB attributed this supersonic growth to the institution's deliberate efforts to jump-start the country's economic growth with had stalled due to divastatimg effects of Covid-19 and the Russia-Ukraine war.
"This performance is anchored on the Bank's deliberate efforts towards the revitalization and transformation of Uganda's economy. This gives us confidence that we are on track to achieve our strategic objectives," said Ojangole.
She added that the Bank's portfolio was carefully designed in a way that is tailored towards the support of key priority sectors, an important strategy to actualize socio-economic transformation.
"Our product portfolio has been designed to support key priority sectors to achieve their full potential which aligns with the country's strategic direction and National Development Plan III," Ojangole added.
It should be noted that in the last three years, Uganda's economy has experienced tepid growth due to major socio-economic shocks, adverse effects of climate change and the impacts from geopolitical shocks, with UDB staying forcused on supporting the government in the attainment of its national objectives.
UDB has also been at the forefront of supporting underserved sectors of the economy. For instance;  in 2022, the Bank launched the Special Programs intervention with major focus put on channeling interventions to promote Small and Medium-sized Enterprises (SMEs), as well as women owned and run businesses in the bank's supported domains.
This was followed by the Bank's  approval of UGX. 31.5 billion, with 128 enterprises majorly women-owned reaping big  from this program.
To ensure that the Bank effectively supports these businesses, it further instituted the Business Accelerator for Successful Entrepreneurship (BASE) tailored towards preparing entrepreneurs for financing through enhanced business activities.
"In 2022 alone, 08 regional training sessions targeting 1,130 SMEs were conducted in Kampala, Mbarara, Fort Portal, Lira, Gulu, Arua, Masaka, and Mbale districts. As a result of these sessions, the Bank identified funding prospects amounting to Shs147.3 billion. Additionally, 77 hitherto informal enterprises undertook various business formalization processes – with 45 registering their business names and 37 others formally registering as new taxpayers or for tax certification," Ojangole explained.
"Conversely, the Bank earmarked 274 enterprises to participate in the inaugural UDB Business Incubation Program to be held this year, the aim of which is to facilitate the incubatees to be credit-ready, and potentially prospective customers of UDB."
Also vital to note, the total value of new loan applications approved to access investment funds by various entities grew by 40%, recording a total of UGX. 894 billion compared to UGX. 635 billion registered in 2021.
Besides, the Industry sector, an embodiment of manufacturing and agro industry received the greatest number of approvals by the Bank, worth UGX. 454.75 billion with primary agriculture receiving UGX. 96.75 billion.
The Bank also disbursed a total of UGX. 776.6 billion during the year 2022, registering an improvement of 81% from UGX. 428 billion disbursed the previous year 2021. Of this amount, 76% was disbursed to projects engaged in agriculture, agro-processing and manufacturing.
Also speaking during the Bank's annual press briefing in Hoima, Ms. Jenepher Namuyangu, the Minister of State for Bunyoro Affairs greatly appreciated the Bank's unrelenting efforts to support the agricultural sector and the related businesses, given the fact that the economy of Uganda depends on agriculture, with more than 70% of the national population employed in the sector, according to statistics published by World Bank Group in 2021.
"I would like to take this opportunity and thank the management and staff of UDB for extending support to all regions of the country and specifically to the agriculture sector because Uganda is an agrarian country," said Ms. Namuyangu.
She made it clear that government recognizes the efforts of stakeholders like UDB who intervene in accelerating the growth for key sectors like; agriculture, tourism, human capital development, among others which are in line with the governments National Development Plan 3 (NDP III).
UDB's mandate is to heighten socio- economic transformation in the country through sustainable financial interventions.
In tandem with its mandate, the Bank supports projects within the private sector that demonstrates potential to deliver high socio-economic value, in terms of job creation, improved production output, tax contribution and foreign exchange generation among other outcomes. 
Do you have a story in your community or an opinion to share with us: Email us at editorial@watchdoguganda.com