Teenage pregnancy had declined from 31 per cent in 2001 to 24 per cent in 2011; however, it rose up again to 25 per cent as reflected in the 2016 Uganda Demographic Health Survey (UDHS) report.
While discussions about schoolgirl pregnancy often evoke moral panic and blame against victims, there's less consideration of those responsible for their impregnation.
In the recent research findings released by Twaweza, half of Ugandans wanted male students who impregnate school girls punished either by transferring them to another school (30 per cent), being expelled (16 per cent) or being arrested/imprisoned (six per cent).
The research brief titled "Preparing the Next Generation: Ugandans' opinions and experiences on education" was based on data from Sauti za Wananchi, Africa's first nationally representative high-frequency mobile phone survey.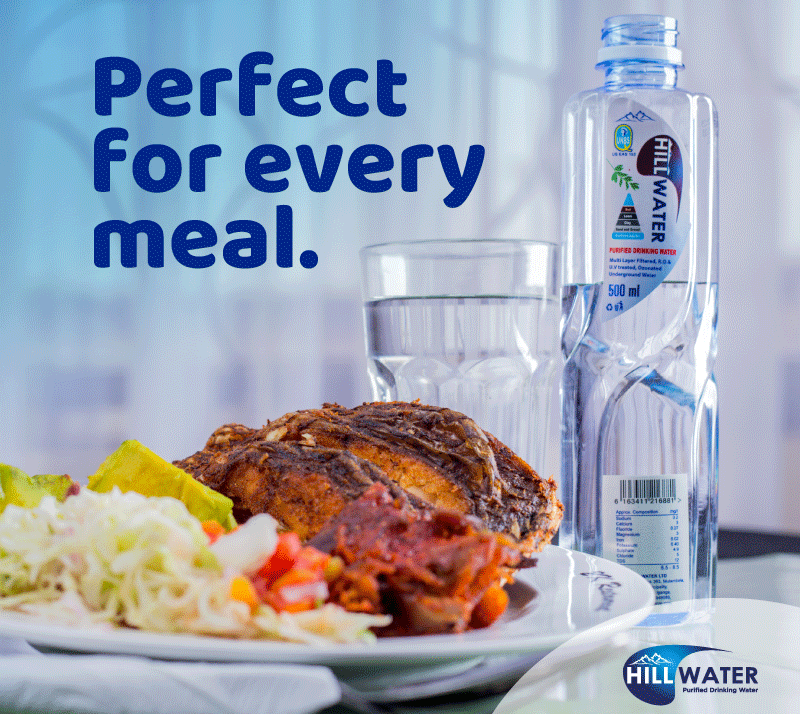 The data was collected from 1,878 respondents across Uganda in September and October 2018.
Watchdog Uganda reporter spoke to some of the boys/men who have made school girls pregnant. This is what they had to say.
 Jamir Kisekka, 24: She bled for two months I had to run
It was the year 2016 when Jamir Kisekka impregnated a 17-year-old school girl who had just sat for her Senior Four final exams.
By that time Kisekka, a Senior Three dropout was renting a single room in Kabowa, Lubaga Division, Kampala City and working at one of the city hardware stores.
"We had spent like one and half years in love when Ruth told me something that completely affected my life," he recollects. "I did not know what to do next; I was confused and scared."
Kisekka who was 22 then, says he didn't want to take responsibility of parenthood since he considered himself young and feared he would be arrested for impregnating an underage girl.
On speaking to some of his friends, they advised him to convince his girlfriend to abort.
"I knew Ruth's mother, she was a tough woman, she used to operate a small retail shop in the neighborhood so when my friends told me to eliminate the pregnancy, I was quick to react. I called Ruth to my place and we both agreed to abort since she also knew what her mother was capable of, in case she discovered that she was pregnant."
Since Kisekka was of meagre means, they went for unsafe abortion from a neighbor who promised them termination pills on condition that he paid for her services.
"Ruth almost lost her life in the process; she bled for over two months. Due to the health complications she went through, her mother discovered that she had aborted," Kisekka recalls.
Things got out of hand when the victim's mother started hunting for for Kisekka. She wanted him arrested and pay for damages caused. He had to run away from the area, relocating to the 'safe haven' of Wankulukuku slums.
"I had friends who used to keep updated with what was transpiring at that time. After a few months, Ruth was back on her feet and went back to school."
Kisekka says, "I have never heard from Ruth again". He never returned to look for her and believes he survived that responsibility.
Kisekka has since moved to Masajja in Makindye Sabagabo municipality and whereas he has not married, he is careful not to make girls pregnant again.
Gaster Kawaga: I was 14 when I made her pregnant
Gaster Kawagga, 29, says he was only 14 years old when he made a fellow classmate pregnant.
The incident happened in 2004 while in Primary Seven in Lyantonde District.
He says, Lukia (victim) was just a friend and one evening after classes, they got cozy and ended up indulging in a sexual intercourse.
"It happened only once and that's when she got pregnant," he recalls, regretfully.
"To make matters worse, after her parents discovering that their daughter was pregnant and that I was the one responsible, they told her to accuse me of rape. Our parents had some long-standing land wrangles; I think it's the reason why I was treated that way."
"I didn't deny the responsibility though I was wrongly accused of rape."
Days later, Kawaga notes that he was arrested and taken to a police station in Kyazanga where both parties were advised to sit on a round table and solve the issue amicably.
Meanwhile, the girl's parents asked for Shs1 million from his family or risk facing the law.
"Since my father never had such money they had asked for, the only solution I had in saving myself from prison was to run away from the village. When I came to Kampala, I stayed with my brother who was living in Nakulabye."
Though, he had left the village, the feud between the two families over the pregnancy didn't stop.
"My father was forced to sell part of our family land to compensate the victim's family because they were always on his neck despite of my absence."
Having passed through that horrible experience, Kawaga reveals that he regretted the day he slept with Lukia. His education journey was cut short and by the end of it all, he never married her.
His daughter with Lukia is now 15 years old, waiting to join Senior One this year. Lukia married another man, without returning to school.
Frank Luswata – My parents promised to pay her fees
Luswata says his life became a mess in 2010 when he made an underage girl pregnant.
Luswata who had just finished his high school, fell in love with a Senior Three student. However, their affair didn't end in roses as they expected. A few months down the road, she was already pregnant for him.
"That moment was so frightening and the bad thing is that her mother spotted the pregnancy first before even her daughter realized that she had messed up.
 "She was badly beaten until she disclosed my name. Her parents knew me very well because we used to stay in the same locality."
Luswata says the girl's parents, who seemed calm engaged his parents over the issue.
"That's when I regretted the days I slept with Viola. You know most cases we do things without thinking about their repercussions. I lost interest in her. All I thought about that time was responsibility ahead me, remember I had no job, I was also surviving on my parents' goodwill."
Luckily, the parents for both sides agreed to settle the matter amicably.
"My parents agreed to take full responsibility in taking care of Viola and the pregnancy as well as paying half of her fees each term when she returns to school until she finished Senior Four."
Unfortunately, Viola suffered a still birth. That was the end of the agreement.
"I rarely see her (Viola) and what I am very sure of is that we both moved on. I'm married with a child."
Conclusion
Whereas the Twaweza research based on data collected from 1,878 respondents across Uganda in September and October 2018, says  "Almost all citizens (94 per cent ) want girls who get pregnant to continue with their education whether after giving birth (74 per cent), during pregnancy (13 per cent), or in another school (7 per cent)."
Nevertheless, it is surprising that most boys don't think about the future of the girls they cut short, especially their education.
In most cases, men or boys who make school girls pregnant do not cater for them and worse still they don't marry them. This is largely due to the fact that these young men fear responsibilities.
 Some of them may be willing to look about pregnancies but due to the challenges such as threats from the girls' families, they end up throwing in the towel.
This article has been supported by Twaweza, a civil society organization working to enable children to learn, citizens to exercise agency and governments to be more open and responsive in Tanzania, Kenya and Uganda.
Do you have a story in your community or an opinion to share with us: Email us at editorial@watchdoguganda.com