August 27, 2021, will remain memorable for lucky Uganda Airlines passengers who were treated to the Airbus experience from Entebbe International Airport to Jomo Kenyatta International Airport (Nairobi) at normal rates.
About 100 passengers were on board and this was quite a good number considering the Covid-19 times we are in.
Beginning October this year, the two Airbus A330-800 neo (new engine option) aircraft will be mainly used for long-haul routes such as Dubai, London and Guangzhou, but Uganda Airlines management decided to give passengers flying to Nairobi, Dar es Salaam and other regional routes an opportunity to experience the Airbus as a way of giving back to loyal customers.
This coincided with the second anniversary of Uganda Airlines marked on Saturday, August 28, 2021.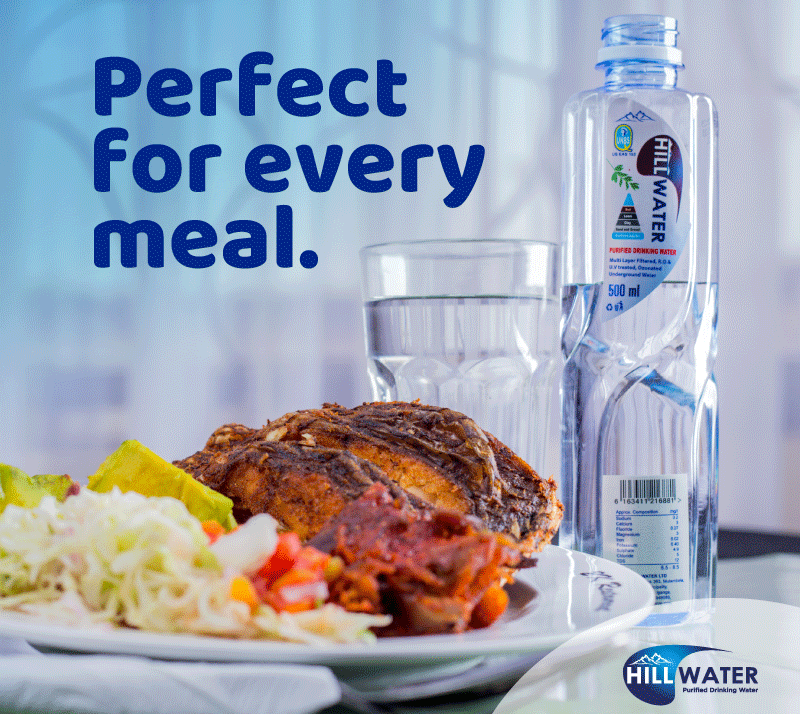 Inside the flight
The flight to Nairobi saw the giant Airbus take off at exactly 20:50 (8:50 PM) and within 40 minutes it had safely landed at Jomo Kenyetta Airport.
At Jomo Kenyetta Airport, the Airbus plane was given a water salute as passengers onboard cheered after a comfortable and enjoyable flight.
Many staff and handlers at Jomo Kenyatta Airport were seen excitedly taking selfies with the giant aircraft. The Uganda Airlines pilots and cabin crew, the majority of whom are Ugandans, also received a cake from Jomo Kenyatta International Airport management with the inscription "A330 welcome to Nairobi".
The Airbus A330 state-of-the-art aircraft has 20 Business Class seats, 28 Premium Economy Class seats and 210 Economy Class seats, bringing the total seat capacity to 258.
Unlike most airlines, Uganda Airlines serves a meal even on shorter routes like Nairobi. The food and drinks were excellent and are mostly locally sourced to support the Buy Uganda Build Uganda (BUBU) policy.
Regular travellers who have flown various types of aircraft said this particular Airbus is more comfortable, with enough legroom for passengers.
Francis Duku, one of the passengers onboard said he has previously flown Uganda Airlines' CRJ900 but the Airbus experience is unmatched.
"This (Airbus) seems to be more stable in terms of bumps. It is also more spacious with more legroom. It has unique features generally," Duku said, adding: "This was a surprise to me. When I was booking, I thought I was going to fly the CRJ because the numbering is the same."
Peggy Macharia, the Uganda Airlines Country Manager (Kenya) said everyone at Jomo Kenyetta Airport was excited because Uganda Airlines' Airbus is the only kind in Africa.
"There was excitement because the unique Airbus was coming to Nairobi. Everyone would like to try it out," Macharia said, adding that Uganda Airlines is receiving positive feedback as the national carrier celebrates its 2nd anniversary.
"Our second anniversary is affirming our presence and we are growing stronger. We are definitely here to stay," she said.
On what makes Uganda Airlines unique, Macharia said: "The onboard service is excellent compared to our competitors. Our services right from check-in are top-notch." She added that the hospitality of Ugandans is awesome and makes Uganda Airlines unique.
I also asked Macharia to tell me how Covid has affected the aviation industry and Uganda Airlines. In response, she said: "It (COVID) has brought us to a levelled ground. The bigger you are, the bigger the heat. As for us, we have brought in two new aircraft (Airbus)."
Captain Kokoro Janda, one of the pilots at Uganda Airlines said: "This Airbus is unique because it is more fuel-efficient. The engines are super quiet compared to the previous ones."
Janda, a Ugandan from Arua, added that the cockpit of this Airbus is upgraded with added new features that are more user-friendly compared to the earlier ones.
Speaking specifically about the flight to Nairobi, Captain Janda said: "It was a very good flight. We had good weather and we were well received in Nairobi. They gave us a water salute. It was a very proud moment for Uganda Airlines."
Captain Janda has been a pilot for 28 years. He worked with the defunct Air Uganda before going to Kenya and Vietnam.
Having started commercial operations on August 28, 2019, Uganda Airlines currently operates a fleet of four (4) CRJ900 and two (2) Airbus A330-800neo.
Mike Ssegawa one of the passengers who were on board to Dar es Salaam also appreciated the nature and the technology in the Airbus. "I had a feel of our new Airbus 330-800 NEO. I flew on its first commercial flight to Dar es Salaam. The skies were great. Great hands from our pilots and cabin crew. Amazing touch. On arrival, we were treated to a cake thanks to Uganda Airlines Team in Tanzania. Captain Kokoro Janda and Airbus trainer Wikolag Novella Olsen plus cabin crew headed by George is unbelievable."
The Airbus also made its maiden route to Juba and according to Lubega Mudasilu Kyewalyanga one of the passengers that were on board, it was an amazing experience.
"I was thrilled by the hospitality, experience and the due diligence of the airline staff (Cabin crew) before during and after the flight in Airbus A330neo Mt. Elgon. Many passengers couldn't hide their excitement in Mt. Elgon after they were treated to a unique experience of one of the newest birds."
He added:" I had the chance to explore Mt. Elgon's full comfort seeing the 20 full-flat, business-class beds, The A330neo cabin offers a unique passenger experience with more personal space giving you more reasons to fly Uganda Airlines."
Do you have a story in your community or an opinion to share with us: Email us at editorial@watchdoguganda.com