No matter how developed Uganda is, there are certain remote areas that are very difficult to access due to the lack of roads and other routes. Districts that are primarily surrounded by water bodies or rough terrains such as kalangala, Buvuma, Jinja, Buikwe, Hoima, kaliro, kaberamaido, mayuge, Nebbi, Kasese, Masaka, mukono, Rakai, Ntoroko, Namayingo, usually have inaccessible routes and can be easily accessed by alternative transportations.
This is where alternative methods of providing medical assistance come into picture. There have been several instances nationally, where people had to ditch the traditional ambulances and take the aid of either aerial or boat ambulances. For areas that have substantial water bodies especially Buvuma, kalangala, Jinja, Buliisa, the most efficient option in cases like these is that of boat ambulances.
For boat ambulances in Uganda, provide emergency medical assistance and services to areas that are remote and are surrounded by a water body. These boat ambulances are very equipped with all the necessary gadgets including ventilators, surgery equipment, a team of paramedics, and other necessary equipment to provide aid to the victims. In cases of emergencies, some lifeguard vessels or lifeboats can also be used as ambulances to transport victims or casualties.
Given the important functioning of these boat ambulances, special attention needs to be paid in terms of their design and operation. The International Convention for the Safety of Life at Sea (SOLAS) and International Maritime Organization (IMO) set a few specific rules that engineers must adhere to while designing boat ambulances.
A boat ambulance must be neither too big nor too small; it must be of 20-25 metres of maximum length. The fuel capacity, engine specifications, its minimum and maximum speed, beam size, hull material and structure should be specified.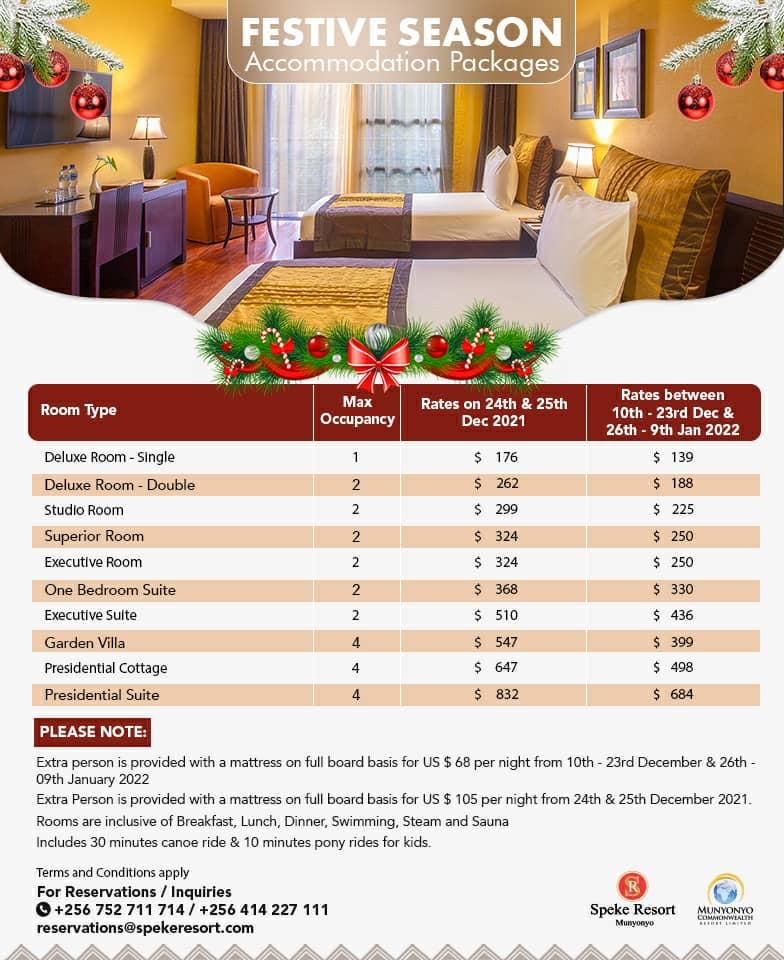 Since these vessels are extremely weight sensitive, the vessel must be able to support at least 2 patients and have a minimum capacity of about 7 people.
The boat ambulance also must be regularly checked and upgraded for the newest additions to the medical equipment. It must include medical beds, portable stretcher, a platform to pull the patient aboard the ship, a functioning mooring and anchoring system, non-slip deck, floatation devices in case of emergencies and a staff of properly trained paramedics.
The boat ambulances must also have all the essentials including fire extinguishers, floatation, life rings, primary first aid kits and medical infusion kits. These vessels must also have proper communication devices to exchange patient information and advice with an expert in cases of complex medical procedures.
From all the above, the health ministry after a continuous beseeching of the Gov't by the island district health workers especially those from Buvuma, to prioritize the procurement of boat ambulances aimed at boosting the health care referral system of the island districts, the ministry has then procured 13boat ambulances, 3 of which are already in Uganda on lake Victoria and Albert, 11more to be delivered next month.
With these boat ambulances, access to remote areas, which have extremely limited or no connectivity with the outside world, will get guaranteed access to emergency health care services. The ambulance boats will serve as a source of connectivity to island like regions which are surrounded by water bodies.
Normally, when ambulances depart from their designated places, they can meet with traffic and other obstacles along the way that delay their time of arrival to the required region. When the life of hundreds hangs in the balance, every second is crucial. Boat ambulances, on the other hand, make use of the biggest and most efficient route of transportation – water. Large water bodies largely have very low or no traffic. Hence there can be no hindrance in the way of an ambulance boat as it is arriving to help the affected area. This will ensure that the boat ambulance reach the affected region on time.
Boat ambulances require a low investment cost as compared to the conventional ambulances. Although the actual cost of building, equipping, and maintaining an ambulance boat is steep, there is no need to construct water routes like constructing roads. Hence, there is no need for a large investment for infrastructure. Hence, on the whole, this is what makes ambulance boats a more viable option for investors.
These boat ambulances are designed with the sole purpose of providing the most efficient medical services to areas that are normally unfortunate enough to be secluded from. They are also designed to go faster than normal boats so as to reach the affected area more quickly.
Since the boat ambulances are already equipped with medical lockers, surgical equipment, medical beds, nursing rooms and paramedics, it will become easier and more efficient for people in need to get the required medical assistance. The paramedical staff on board the vessel is trained in the field and the medical supplies are regularly updated.
The advantages of ambulance boats in times of emergency have made them a valuable asset in many a natural disaster. The latest instance is that of the Kerala floods, where ambulance boats were instrumental in rescuing and saving dozens of lives in the flood-stricken areas. Here is a brief account.
*Prior to the new ambulance system as currently superintended by the health ministry,* the ambulance system in Uganda has been ran by private companies which could organize their own ambulances for any person who would reach them officially through 112 or 999. With the aid of the police department, they would capture the patient's right position and forward him/her the nearest ambulance.
From the fact that these private companies had no aeroplanes, they also used to offer Aeromedical service to rescue patients who would willingly undergo the expensive costs. For any patient in need of such services, they would contact the nearest airport and ask for a vehicle to reach the patient. For a small helicopter costed about 6000dollars and 12000dollars for the big one.
*Ever since the outbreak of COVID19 in Uganda,* the Health ministry has acquired a total of 116 Ambulances through givernment funding and support from other development partners. Of these, 111 are type B and 2 are type C ambulances and 3 boat ambulances.
These ambulances are to be distributed under a *regionally coordinated ambulance service system* per health subdistrict managed at each of the 14 regions in the country.
*The gov't has approved a new Emergency Medical Services Strategic Plan.* This will change the management of ambulances from health facility based to a Regionalized System coordinated at 14 regional referral centres to manage calls & dispatch, fueling & maintenance of ambulances.
So far two Regional Centres have been set up; for Kampala Metropolitan at Naguru RRH & for now Masaka region at Masaka RRH and works are ongoing for the other regions. The ambulances will be allocated based on population levels, as the health ministry subsequently procure more.
It is from such a perspective that I take it a point to applaud the MOH administration headed by Dr. Dianah Atwine for not only responding to the island district health workers positively in a period of less than a year, but also for the resilience exhibited in proper utilization of Gov't financial resources.
Samuel Lukanga is a social development enthusiast and a youth council leader, Nakaseke District
Do you have a story in your community or an opinion to share with us: Email us at editorial@watchdoguganda.com