Top American business owners and investors have arrived in Uganda ahead of the business conference with tech entrepreneurs, which will take place on August 14, in Kampala.
The delegation made up of eight venture capitalists jetted into the country today, include Mr. Greg Dennerlein who serves as the director Venture DNA, and Mr. Chris Paladino who is the principal at NCP Equity LCC.
[media-credit id=1 align="none" width="720″]
[/media-credit]
The delegation has been coordinated into the country by Isaac Kigozi, the President and Managing Director, East African Partners Ltd (Africa)!M/S Wealth Management Group Ltd.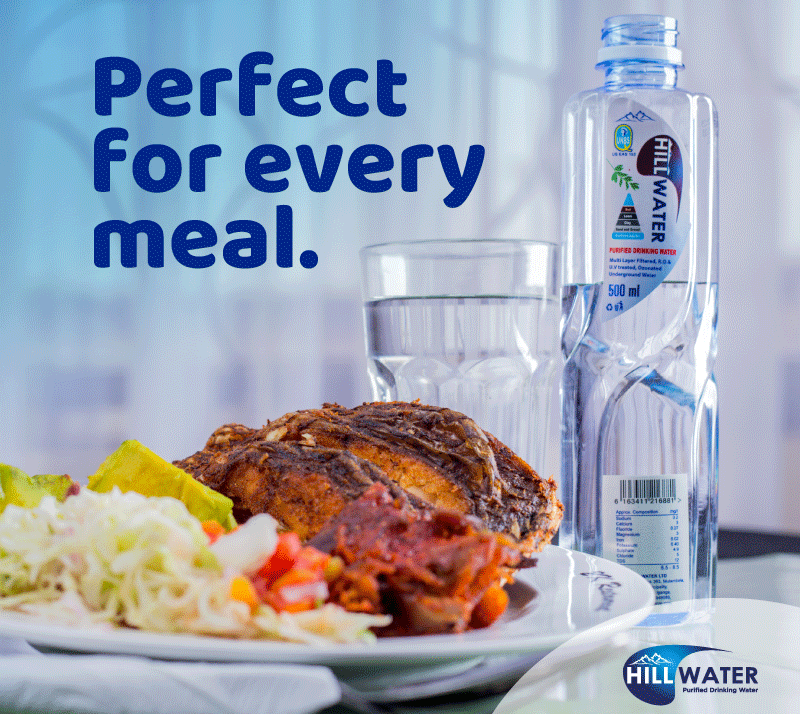 According to Mr Kigozi the American investors will meet local tech entrepreneurs and innovators from Uganda with whom they will share new business skills in relation to the prevailing challenges.
"This engagement will provide a platform in which our tech developers and innovators will be able to understand the business dynamics so that they are able to channel their developments with the needs at hand," Kigozi said.
The conference also supporter by the NRM Diaspora league will be attended by top government officials including Ms Evelyn Anite, state minister for Investment and privatization in the Ministry of Finance, Planning and Economic Development and Cabinet Minister of Information and Communication Technology, Frank Tumwebaze and several leading tech innovators in Uganda.
Later, the delegation will make donations in Busoga region where they will be received by Speaker Rebecca Kadaga.
Some profiles of the American investors;
Greg Dennerlein,
He recently joined Venture DNA as Managing Director. In addition to his role with the firm, Greg has 30 years of diverse financial market experience having held positions in portfolio management, over-the-counter derivatives, sales and trading, and alternative investments.
Currently as an independent Financial Advisor managing several portfolios, Greg previously was Senior Vice President with HSBC Private Wealth Management, prior to this role he served as a VP and Director for several banking institutions including Citibank, Northern Trust, and JP Morgan. In his current role he assists his clients in sourcing alternative investments, such as, direct deals in real estate, venture capital, private equity, fixed income, credit and equity derivatives. His clients range from Fortune 500 pensions, university endowments to family offices and high-net worth individuals.
Greg's understanding of the appropriate intersection between personal relationships, investment philosophies and corporate interests is invaluable. His extensive experience and contacts, combined with those of VentureDNA, create a solid platform to position companies throughout the Upper Midwest and East Coast.
Chris Paladino
A native of New York City, Chris Paladino spent the first 12 years of his career with the American Red Cross.
Chris left the Red Cross in early 2005 to move into private business, joining Marjack Company, Inc. as a shareholder and Vice President of Corporate Development. In 2008, he helped manage the sale of Marjack to Performance Food Group. In 2009, he and his partners sold Great Western Products, the nation's third largest popcorn manufacturer, to a private equity firm. Chris followed these sales with the launch of NCP Holdings, LLC as a vehicle to invest in local businesses. In 2010, Chris led a group of investors in the acquisition and restructuring of Chesapeake Bay Roasting Company in Crofton, Maryland. The company produces a premium coffee that is the most sustainable you can buy and a custom-built roaster that uses 78% less energy, and packaging that is manufactured entirely from recyclable materials.
Currently, Chris volunteers with several organizations to directly solicit gifts and improve their fundraising capacity. Recent projects include launching the development program at the American Public Health Association and helping raise more than $650,000 for the Water Planet Challenge sponsored by Philippe Cousteau's EarthEcho International.
Libby Andrews
She is the chief executive officer of Worldluxe dba East African Partners, an exclusive agency for USA partnerships.
Do you have a story in your community or an opinion to share with us: Email us at editorial@watchdoguganda.com