By Tonny Sseruga
As a fine art teacher, nature has always been the best source of inspiration for different forms of art like landscape for painting. Birds, animals and plants for mosaics and printing.
In the same case, most materials and tools used in making articles are got from nature. All this kept my love for nature growing every time.
The cord that connected my passion for nature with the wildlife is my longtime friend who was already a senior birder, Crammy Wanyama, the director Avian Safaris.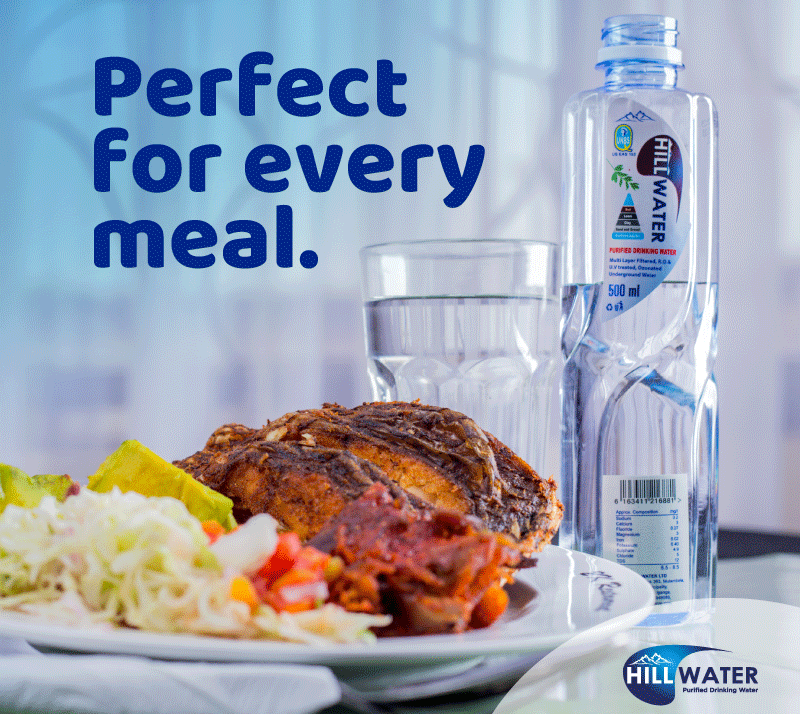 Wanyama brought out the wild in me by proving me with all the required guidance, tools and trainings for over two years. I would always describe him as a true mentor and a best friend ever. Although I continued teaching, I would utilise each available time and space including weekends for birding excursions, visiting different game parks for mammals and other wild life with my associate Akankwasa Frank, up to when I would take my first trip with Nature Trails East Africa (http://www.eastafricantrails.com ).
Unique bird species
Birding has defined my life. I realised that Uganda is arguably the most attractive country in Africa to bird watchers, not only because of the unusually high number of species recorded within its borders, but also because it offers easy access to several bird-rich habitats that are difficult to reach elsewhere. Uganda has got the most remarkable avian diversity (1,078 species) with a recent sighting of Dickinson's Kestrel making the list of 1,079 species recorded.
One striking aspect about Uganda's transitional location is the fact that only one bird is endemic to the country, the Fox's Weaver. If you are to consider only East Africa then 150 bird species are found only in Uganda. This list includes 7 out of 21 Hornbill species recorded in the region, 5 out of 14 Honeyguides, 8 Sunbirds, 7 out of 21 Woodpeckers, 11 out of 36 Bulbuls and Greenbuls, 5 out of 20 Bush shrikes, 13 thrush family, 11 Warbers, 10 flycatchers, 8 weavers, 13 finches, 4 Tinkerbirds, 4 pigeons or Doves and 3 Kingfishers, 3 sparrowhaks, 3 Cuckoos and 3
Nightjars.
The rainforests of Western Uganda must be seen as the country's most birding habitat owing to its altitude. The Albertine Graben hosts some endemic species, and this particular area is of great interest to bird watchers. All the 24 of the Albertine rift endemic species recorded in Uganda occur in Bwindi National park including the highly sought African green broadbill, Dwarf honeyguide, Purpe-breasted sunbird, Blue-headed Sunbird Red-faced woodland warbler to mention but a few.
Others present elsewhere can be found in Mgahinga forest, Echuya forest, Mountain Rwenzori and Kibale forest all in the western region.
However, if you want to see a wide range of Uganda birds, you can be taken around Entebbe (water and forest birds), Lake Mburo (water and acacia-associated birds), Queen Elizabeth (a wide variety of habitats; over 600 species recorded), Murchison Falls (a wide variety of habitats)
Mabamba bay (the best place in East Africa to see the papyrus-associated Shoebill) and Kidepo (nothern semi-desert specials; over 50 raptors recorded).
Uganda's appeal as a birding destination has been enhanced in recent years by improving avian knowledge and general guiding practices. On that part I appreciate the tireless efforts of Mr Byaruhanga Herbert for his trainings and fruitful excursions that he always organises through
Uganda Safari Guides Association (USAGA), he has produced most of Uganda's bird guides, and I am proud being part of them.
Although teaching has facilitated my dream of becoming a national general tour guide/ driver guide, it's now high time to put the chalk aside and avail myself for more trips to the wild.
For birding, wild life, primate tracking and city tour, you can get me through Avian Safaris (https://aviansafaris.com)or on my email; nzetonny2015@gmail.com.
Do you have a story in your community or an opinion to share with us: Email us at editorial@watchdoguganda.com