By Denis Jjuuko
Ugandans have been excited about Quiin Abenakyo's top-five finish in the Miss World Beauty Pageant that took place in China over the weekend. Abenakyo was also crowned Miss World Africa making her the first Ugandan to win such an accolade. Her win is not surprising given the way Ugandans took to the web to cast their votes in the popular contest. In a way, Abenakyo united the country given the way she broke the Internet for the past one week or so. Even feminism extremists didn't think that her participation was showcasing her as an object for men to ogle.
Beauty pageants probably fall into the arts and culture category. And that is an industry that is often forgotten yet it has a lot of potential. Art and culture play a significant role in determining the country's identity and fortunes. Lucky Dube, Bob Marley, Yvonne Chaka Chaka, Philley Bongley Lutaaya, Bakayimbira Dramactors and many others built their careers on expressing themselves about issues that would create significant impact in their countries and across the world. Lutaaya, the Bakayimbira Dramactors and others played a key role in the fight against HIV/AIDS. Their songs and dramas saved an entire population from HIV/AIDS. And it was done on budget. Bakayimbira's Ndiwulira theatre play and Lutaaya's songs and declaration of his HIV/AIDS positive status saved many from death. Alex Mukulu portrayed political activism in his 30 Years of Bananas, which is perhaps more relevant today than it was then.
The art and culture industry creates an identity for the country and makes people aware of their destiny. People change their behaviors depending on what they watch. Policy makers, if they paid attention, they would learn a lot from the industry. Abenakyo can now be used to take our fashion industry to the next level. I don't know who designed the gowns and dresses she donned during her tour in China but that is somebody that can easily become a fashion icon. When you watch shows such as the Oscars, Grammies and even US President inaugural events, the media spend much of their time telling whoever cares to watch which designer made whose dress. And what the design is all about. That creates a buzz leading to sales for a particular designer.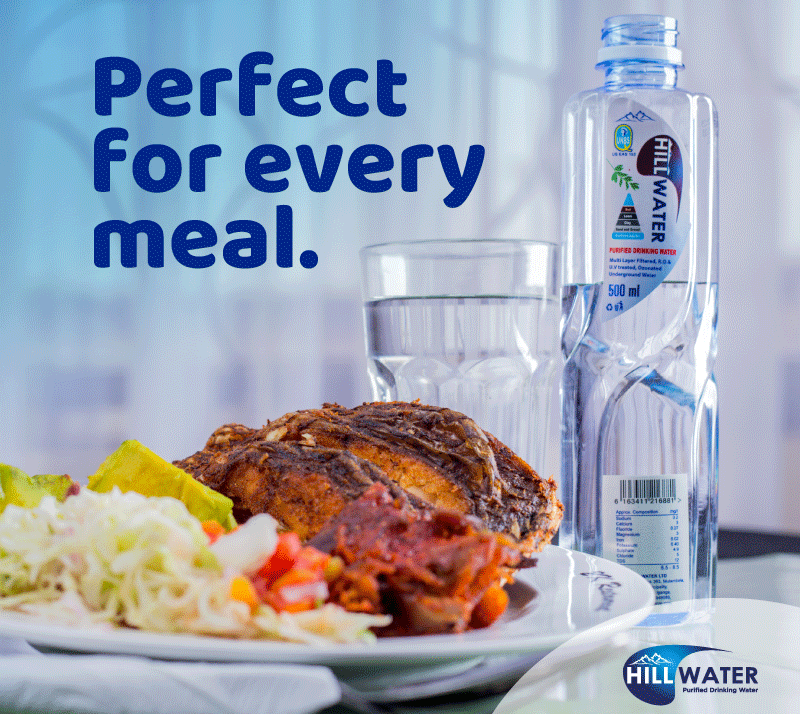 Ugandan A-listers, even when their clothes are sewed from Kasanga or Makerere Kivvulu, they don't want to mention who the designer is unless it is some fancy French name they can't even correctly pronounce. They rather mention some cheap store in Norway or South Africa as the place they shop. Yet that doesn't really help the local fashion industry, which is employing lots of people today.
One of the biggest challenges for the fashion industry is marketing. Young designers must make the clothes and then find a market for them. Social and digital media are important but not enough. Imagine the results, if there was a shop in Kampala's fancy malls where the rich go that sold all clothes made by local designers. A designer would make their clothes and then have them displayed in a swanky shop in a swankier mall. Today, such malls are full of clothes imported from China and Turkey. The majority of fashion designers are languishing in hard to reach areas where they can afford rent.
For the art and performing industry, at least popular DStv and GOtv pay TV platforms have created a channel (Pearl Magic) that is dedicated to Ugandan art. Ugandan actors and actresses now can showcases themselves to a bigger audience perhaps at better rates than they currently get. However, there is need for better writing, acting and production. It comes at a huge cost.
Hollywood works a lot with the Department of Defense in the US, which allows them access to some military equipment or sponsors the writing of certain scripts depending on their (US government) agenda. If they want more young people to join the army, they create movies that portray fighting or piloting F16s as fancy. Young men join the army in droves.
So what does Uganda want? If it is coffee growing, how does that reflect in the media texts that people consume? I don't think I have watched a Ugandan play, movie, or music video that would make me think about growing coffee yet we have this aspiration of exporting 25 million bags a year. It won't happen by just distributing seedlings. Our young people won't leave Rolex frying stalls in favour of coffee shambas unless we portray it as fancy. Ndiwulira and Lutaaya's songs saved a population from HIV/AIDS, we could use same tactics to create a real middle income country.
The writer is a Communication and Visibility Consultant. djjuuko@gmail.com
Do you have a story in your community or an opinion to share with us: Email us at editorial@watchdoguganda.com