Kampala, Uganda, 20th June, 2022: Uganda Tourism Board (UTB) has kicked off Training for Public Health Inspectors on the regulatory mandate of the board and minimum standards for Accommodation facilities in preparation for the forthcoming Inspection of Accommodation facilities in Uganda starting with Kampala area at Golden Tulip hotel in Nakasero, Kampala Uganda as this will be followed with other areas and districts Countrywide.
The training is geared towards  equipping the local officials with information and skills on profiling accommodation establishments, inspection of accommodation facilities on minimum standards, create awareness for the need of tourist enterprises to comply with   regulations ahead of the scheduled enforcement that will start on 1st January 2023, as well, the nationwide exercise will definitely create a positive impact through improved quality of tourism products and service delivery to tourists. 
This training is in line with UTB mandate as a statutory organization established by the Uganda Tourism Act (2008) with the mandate among others; To enforce, and monitor standards in the Tourism sector, plus; To inspect, register, license and classify tourist facilities and services.  
Hotels among other tourist accommodation facilities play a significant role in marketing the country as a preferred tourist place as well as a competitive and attractive destination, although this comes with positioning especially on standards as key determinants for the growth and development on the tourism sector in Uganda.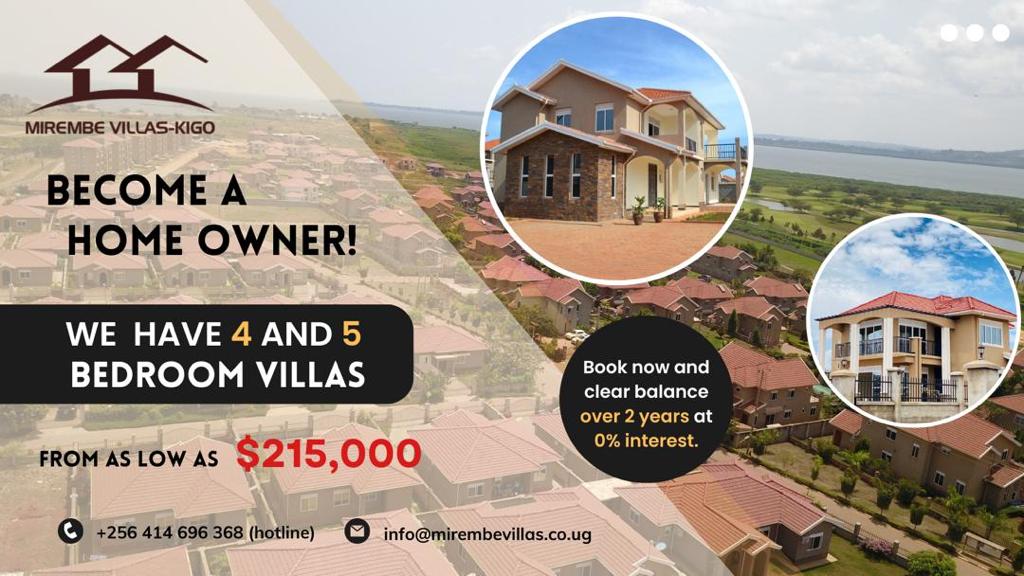 In her remarks, UTB CEO Lilly Ajarova said, '' It is by law in the tourism act that every tourism enterprise has to be registered, licensed and inspected by Uganda Tourism Board based  on the regulatory mandate and minimum standards for accommodation facilities in Uganda. Considering the impact of Covid -19 on the tourism sector, many tourism enterprises were shut-down and as a result, various operations including health practices declined. Therefore, as the January 1st 2023 deadline is in place for all tourism enterprises to be registered, we are giving them time to rearrange themselves  until end of year when we are to commence enforcement for the better of the tourism sector and meet of the best practices''
She added, ''Much as we understand the negative  impact of Covid on the tourism  sector players, we need to move forward so as to provide the best we can to attract both domestic and international tourist especially for existing businesses. We have started with the training of public health inspectors especially with local government officials given the act that clearly states; local government have their own role to play in the implementation of the tourism act 2008. This training is purposely for them to understand the law and their responsibilities in terms of regulating the tourism sector such that we are able to create awareness and sensitization to reach the desired goal."
In her remarks, Ruth P. Gyayo – Principal Inspector, Directorate of Inspection, Ministry of Local Government said, ''UTB is developing a partnership with the Ministry of local government to ensure we develop a strategy to explore the capacity development and training options for local government officers. In addition, we want to examine the profiling and development of tourism resources. Government has witnessed the tourism sector as a key driver to alleviate poverty through creation of employment opportunities as well as the biggest foreign exchange earner for the economy. Therefore with the engagement of local government personnel, and the community we can develop the tourism industry plus integrate tourism activities.
Currently, UTB statistics indicate registered 1,111 tour and travel operators, 3,861 profiled accommodation facilities and 716 tourist guides.
Tourism is one of the core programmes of the Government of Uganda. Uganda Vision 2040, National Development Plan III, identify tourism as a fundamental opportunity that should be harnessed as a matter of priority to facilitate socio-economic transformation of Uganda into a prosperous upper middle-income country. 
The sector is expected to contribute towards job creation/ employment, foreign exchange earnings, investment and conservation promotion. In addition, Tourism has wide multiplier effects by developing both primary and secondary industries through horizontal and vertical linkages.
According to the Tourism Act No. 2 of 2008; as Act reformed, consolidated and streamlined the law relating to tourism; it provides for licensing,     regulating and controlling of the tourism sector; it gives effect to the     implementation of the tourism policy of Government; reconstitutes the Uganda Tourism Board, and establishes tourism development levy; to provide for the establishment and management of a tourism development fund; repeals the Hotels Act, Cap 90, the Tourist Agents (Licensing) Act, Cap 100, and the Uganda Tourist Board Act, Cap 333.
Do you have a story in your community or an opinion to share with us: Email us at editorial@watchdoguganda.com