A 2018 report by Uganda Communications Commission (UCC) showed only 16 percent of the people with disabilities including persons with visual impairment in have access to the internet.
This automatically contradicts with the United Nations Convention on the Rights of Persons with Disabilities (CRPD), specifically pointing to, Technology, Digitalization and ICTs for empowerment and inclusion of persons with disabilities.
As a way of increasing the internet access percentage of people with disabilities including persons with visual impairment in Uganda, Unwanted Witness together with Internews, Uganda National Association for the Blind, and Open Observatory for Network Interference (OONI) have launched the Network Disruptions Audio Notifier Tool (NetDAN), an assistive tool that audibly notifies visually impaired persons about internet censorship and disruptions in Uganda.
While launching the App on Thursday at Hotel Africana, Dorothy Mukasa, the Chief Executive Officer of Unwanted Witness noted that Uganda has experienced several network disruptions such as internet shutdown during the 2021 general elections. However in such scenarios of network disruptions, the blind and visually impaired were the most affected community because the internet is like a lifeline to them.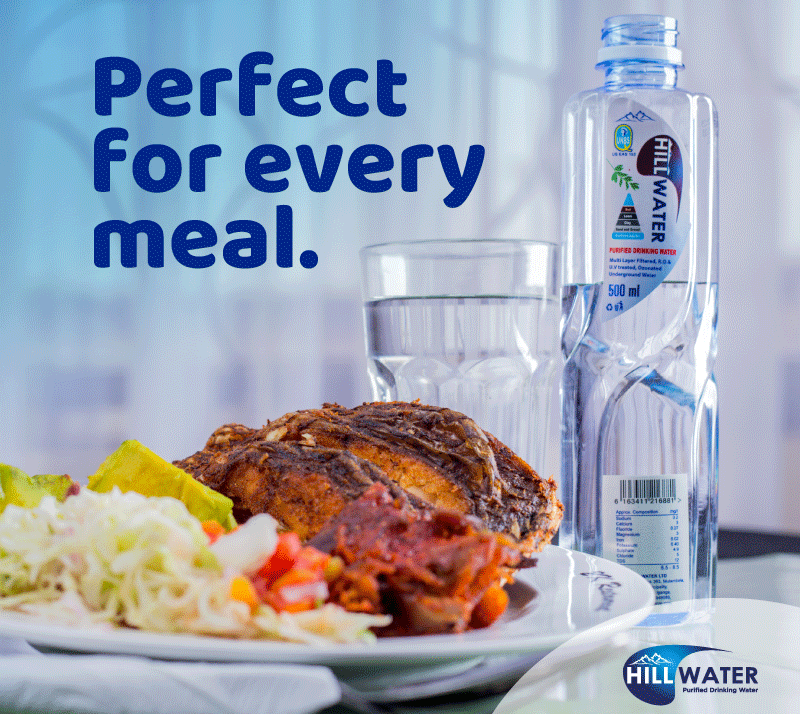 "As you may all be aware, the internet plays a pivotal role in our lives. The covid-19 pandemic has strongly affirmed this assertion. When the government imposed movement restrictions to contain the coronavirus, the internet became a lifeline to many. We believe that all services and benefits of the internet must be inclusive, irrespective of an individual's background and demographics. This is why Unwanted Witness is today contributing to digital initiatives meant to support our brothers and sisters who are visually impaired to navigate network censorship," Ms Mukasa said.
She said NetDAN will provide timely audio feedback to persons with visual impairment about the connectivity status of the most commonly used internet platforms in Uganda but also provide tips on how they can circumvent the blockages (The websites include social media platforms like Facebook, WhatsApp, Signal, Telegram, and Twitter). It will notify the blind and visually impaired whether specific websites are on or off, keeping in the know. We must know that currently, access to technology is a fundamental right to everybody without segregating any class of the community."
The State Minister for Disability Affairs Hellen Asamo welcomed the App and said that it comes at a time when the government is working out to ensure the inclusion of people with disabilities in every sector of the country.
"According to the Uganda Bureau of Statistics, the percentage of persons with disabilities is 12.4 percent of the entire population of Uganda. This is a big percentage of our population that cannot be ignored. Therefore, the government has put in place appropriate legal and policy provisions to ensure the promotion of the rights of persons with disabilities including visually impaired persons. Article 41 (1) on the right to access information gives a green light to every citizen of Uganda to access information in the possession of the state,"Ms Asamo asserted.
"This is a good move because Uganda is a signatory to the convention on the rights of persons with disabilities (CRPD) which provides for non-discrimination against all persons with disabilities and promotion of their rights in all aspects of life."
OONI Executive Director Charles Byekwaso said the innovation is in line with the United Nation millennium goal of leaving no one behind in the era of digital technology since in the past people with disabilities especially the visually impaired one had been forgotten.
"We have always been ignored in the past but I want to thank Unwanted Witness for the new innovation and we are happy to see that we have people who are thinking about us and they are labouring to see that we can also have access to information in this digital century. You have not left us behind, we have truly been struggling on accessing information. When the internet was shut down some of us did not know because we don't see but this app is going to help us much."
Mr Byekwaso added that the beneficiaries of this app are ready to learn how to use it and even apply it.
"On behalf of all visually impaired persons in Uganda, I want to thank you because this technology is going to be used by all visually impaired people in Uganda."
How to access the app and how it works
Chris Kalema from Unwanted Witness also the brain behind this amazing app told Watchdog Uganda that the app mainly works on the issue of network disruptions in the country and also in other different parts of the world.
"This tool is one of the ways to make sure that even people with visual impairment can access information on the internet so easily as other people do that is why we came up with NetDAN. You can access its website by typing (app.netdan.org) or call a toll-free number +256800113269 where a communication assistant will give you prompts to follow like how telecom customer care prompts work. ."
The website channel works properly on a smartphone with the help of the internet where a prompter will be given a sub-page to type in his/her request following instructions. It also has an audio button where a prompter will receive replies in audio form. The other option is the installation of the app.
Do you have a story in your community or an opinion to share with us: Email us at editorial@watchdoguganda.com