It is now a cliché in politics that "No Permanent Enemies, and No Permanent Friends, Only Permanent Interests."
That is almost the story of Uganda's foreign minister, Mr Sam Kutesa and his protégé turned rival, Salim Kisekka.
Kutesa has dominated Sembabule politics for as long as elective politics under the National Resistance Movement has been here.
Of the current crop of legislators, Kutesa might just be the one who has been in Parliament longest. Think 1980 when he defeated now President Museveni in Mbarara North to represent the area till 1985.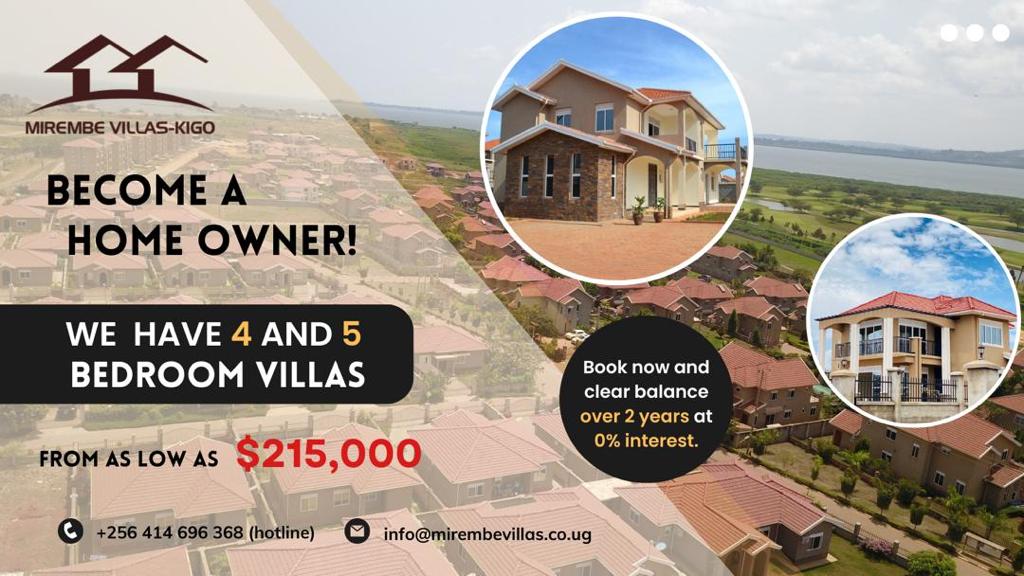 Since NRM took power in 1986 and introducing the National Resistance Council and later the Constituency Assembly, Kutesa has been the Lion of Sembabule.
Unchallenged.
The undisputed king.
With his money, and a network of handlers and security backing, Kutesa remained the bull in the kraal, elbowing anyone who rises in the district and sending them to oblivion. To succeed in Sembubule politics, one has toe the political line of Kutesa.
A few rebellious heads either failed miserably, or, succeeded in politics at a very high cost.
These included Joy Kabatsi, Theodore Sekikubo, Herman Ssentongo, to name but a few.
Under Kutesa's machinery, there were people making things happened down in Sembabule because he is actually a busy person as Uganda's foreign minister, globetrotting the world to protect Uganda's geo political interests.
On the ground though, Kutesa had effective hands.
And the 41-year-old Salim Kisekka was the man  fixing the jigsaws of Kutesa's local politics.
He mobilized local supporters and kept Kutesa's enemies in check.
He is the legendary broom that knows all corners of the house and ultimate fixer for the politician who was too busy to be in the constituency.
And he did this for at least 15 years.
Successfully.
Until Kutesa announced his intentions to retire from local politics and announced his daughter Shatsi Musherure as the princess to carry the king's legacy forward.
"I am ready to be Mawogola south's MP," Kisekka told Watchdog Uganda in an exclusive interview early this week.
"Shatsi cannot leave America and come to represent the struggles and aspirations of the people of Mawogola North. She doesn't know what happens in Mawogola. I, Kisekka, know what we go through and where we want to go. Not Shatsi," he said, explaining his credentials.
He also told us that he doesn't want to dwell his energy on competitors. "Whoever wants to stand, can stand, but we shall beat them hands down,." he warns.
Kisekka broke ranks with Kutesa camp because he had come of age, but his god father would not allow him prove himself in preference to his daughter.
However, Kisekka has already started tasting the wrath of defying Kutesa.
He should be picking some lessons from Sekikubo and others.
Kisekka is however unmoved, and has rolled out his own political network to stop his mentor and god father of 15 years, from having his daughter inherit his political ruins.
"My background and what I do make me most suited to take over the ruins of Mawogola North," says Kisekka, now a district councilor for Mabindo sub country in Sembabule district.
Kisekka has built a political profile based on bursaries and jobs he has created in the area through his businesses dealing in coffee, maize, fuel, etc.
His scholarship programme, he says, educates more than 1,380 children in primary, secondary and university.
"We actually have 28 students in different universities," he says, adding that a term, his charity organization spends about sh340 million on these children's education.
Kisekka says he is lucky to have well-wishers who donate money to keep the children in school… because "without education, this Kisekka wouldn't be here," he says.
Actually, on the day we meet Kisekka at his Buziga home, he was preparing to travel to Germany the following day to meet some of the sponsors for the education program.
Kisekka, now a family man with children, says his work in education is moved by his own story of almost missing on education. He says the timely opportunities he received changed his life for good, and he wants to pass on this opportunity to many other children in Sembabule and beyond…
"Who knows, these children will do so much for Uganda and the world," Kisekka opens up about his childhood.
"I was born in a family which had nothing. We barely had anything to live on."
He was abandoned at his grand parents' home because his parents could not afford to keep him. As a small boy, he worked on farms and ranches to raise his own school fees to attend primary school. Until one day, he asked his sister who had found somewhere to live in Bukasa in Kampala, to bring him along.
What followed was a small Kisekka doing odd jobs around Taxi parks in Kampala central business district.
It is here he met and made friendship with a radio personality Lawrence Kyagera Musisi.
Musisi connected Kisekka to Ggogonya Catholic nuns who were kind enough to take this lad to school.
"I was put on an orphans' program and taken to Kigando in Kiboga district from where I studied up to Senior 4," Kisekka recalls.
It is in Kigando an opportunity opened up which changed his life for forever.
"President Museveni came visiting. During chakamucaka demonstrations, I impressed him with my skills and he asked Resident District Commissioner Margret Balyewuki to put me on the list of children the President would take care of."
Kisekka says President Museveni educated him for the rest of his education and took care of his needs since. He started doing political mobilization for President Museveni since, and it is through those activities he got in contact with Mr Kutesa.
Since 2011, Kisekka has been a go to person for anyone who wanted to see Mr Kutesa and has been instrumental in making the super minister's political fortunes in Sembabule remain alive.
It remains to be seen if Kisekka can upset his mentor, Kutesa, and long-time benefactor.
Or, Mawogola will continue under the hands of a new generation of Kutesa, who is riding on her father's legacy and network of campaigners and state machinery.
Do you have a story in your community or an opinion to share with us: Email us at editorial@watchdoguganda.com