Uganda's Minister for Investment Evelyn Anite has shocked the world when she claims the government she serves is infested with mafia.
The Koboko legislator also ferociously attacked online news platforms, accusing them of working with mafia in the government she serves, to bring her down.
In a press conference called at her office and given live broadcast on NBS television, Ms Anite attacked online news websites; Soft Power, Insider and GrapeVine for publishing a whistle blower letter to the IGG asking that she be investigated for wrong doing.
Like several media outlets, Soft Power, Insider and Grape Vine news portal have published stories about Anite and her suspicious involvements in the impending sale of Uganda Telecom (utl). One of the stories which incensed her was titled "Anite on leave, discreetly travels to Mauritius." On August 15, the online publication ran another article titled; "Whistle browser Asks Anti-corruption Unit, IGG to probe Anite's secret mission to Mauritius."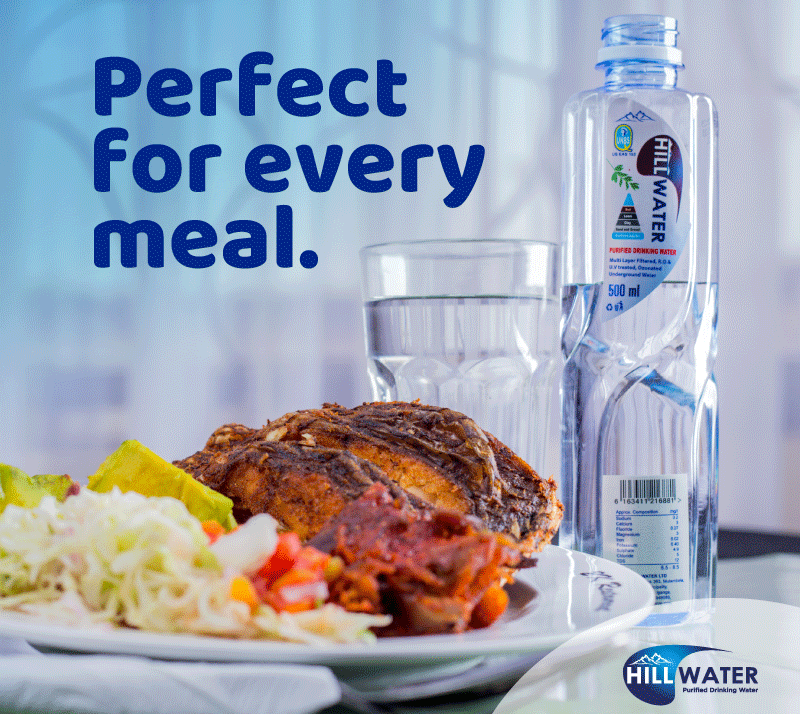 This seemed to have irked Anite who has been attacking Sarah Kagingo on her twitter platform, and finally also used a press conference on Monday in which she claimed that mafias have been meeting in Kampala to plan her assassination over her role in "revamping" the struggling Uganda Telecom Limited (UTL) to.
Anite has used the past couple of weeks attacking Sof Power news, the Donald Trump Way, rather, the native way. In some of the tweets she wrote:
I am told

are in hiding after I exposed their alliance with the corrupt.They tapped little"Grapevine"!IGG is welcome to investigate.I won't hide like those who were hiding from Audit!Will address press tomorrow 9:00am &expose those groups.
Hon Anite Evelyn @HonAniteEvelyn
Again the failing gutter

is working extra time plotting& vending blackmail that I own houses in Kololo, Munyonyo, London etc! Such won't divert the country from ongoing audit into #UTL.Ugandans sh'd ignore these hired guns by the corrupt in gov't like MISSED CALLS!
This followed two questions by Soft Power journalist Paul Ampurire in which he said, "We have not heard from you responding whether you went to Mauritius or not, you said that you have had no relationships with Mauritius Telecom Company that is a broad answer. I would love to hear from you, did you travel to Mauritius about the debt in question? Say that on record."
Before she responded, the minister first asked Ampulire which media house he writes for.
"Soft Power? Why do you care where I go when I'm on leave? Did you hear that there is a travel ban against me? Did you hear that I'm not supposed to travel anywhere in the world? When you ran that story other media outlets called me and I had a video coverage in the classroom. Anyway, one can just read through what you wrote and understands that you have been paid to attack me."
Anite continued and said that she knows even where Mafias against her meet.
"I also know where you have your meetings. I know the Executive Director of Soft power and her characters excellently. It might not be you but tell your boss to style up because she is too small for me to take on," Anite said.
Mr Ampulire blamed the Minister for going personal yet it was a matter of national importance.
Anite told Ampurire, "I'm not being personal but I'm simply telling you that you should even resign from that place because you are in the wrong place. Whether I have been there it's not your business," she said.
Anite told journalists that she is going to demand the public hearing to humiliate Kagingo's media.
"I want the Inspector General of Government (IGG) to carry out the public hearing and they should also bring me any travel ban against me that I'm not supposed to move out of Uganda. I will also bring my passport, that is the day we shall put Soft Power to shame," she added.
Anite who said mafia want her killed, also said history will judge the mafias who are planning to take her out.
"You know the mafias, they are the ones who have been blocking the audit. Do not live in denial. I have been hearing some Ugandans saying 'You girl from Koboko, what do you know? You are just a worker. This government belongs to Banyankole'. That is not what I heard from my president."
Do you have a story in your community or an opinion to share with us: Email us at editorial@watchdoguganda.com