The United Nations Secretary General Antonio Guterres on Wednesday named Winifred 'Winnie' Karagwa Byanyima as the next Executive Director of the Joint United Nations Programme on HIV/AIDS (UNAIDS).
The Ugandan leader on women's rights, democratic governance and peace building has been Executive Director of Oxfam International since May 1, 2013.
Byanyima fills the post left by Michel Sidibe (UNAIDS 2009-19) who is now minister of health in his native Mali.
"I am honoured to be joining UNAIDS as the Executive Director at such a critical time in the response to HIV," said Ms Byanyima. "The end of AIDS as a public health threat by 2030 is a goal that is within the world's reach, but I do not underestimate the scale of the challenge ahead. Working with all its partners, UNAIDS must continue to speak up for the people left behind and champion human rights as the only way to end the epidemic," said Byanyima after being appointed.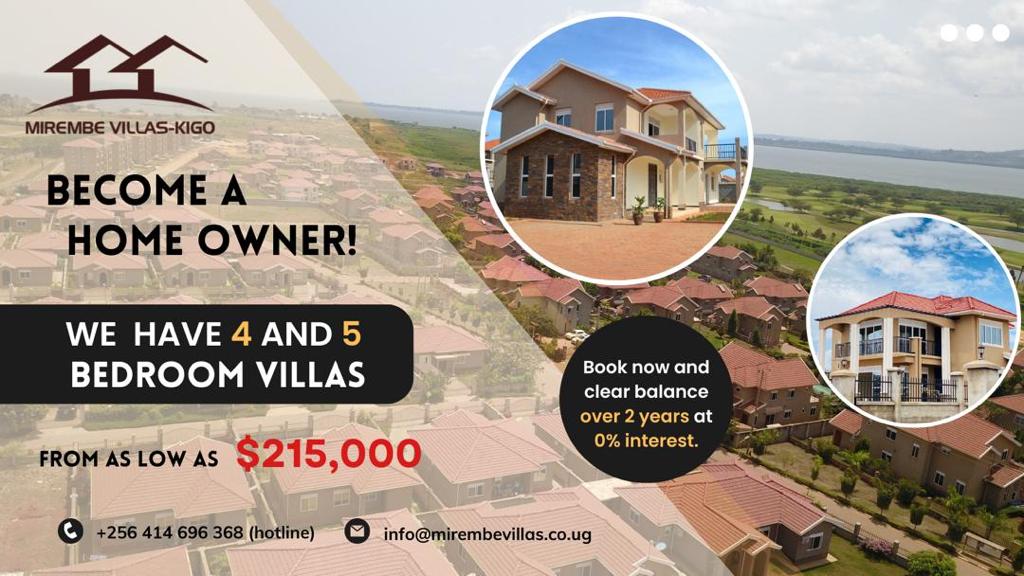 Who is Winnie Byanyima?
Byanyima was born in Mbarara District in the Western Region of Uganda, a British protectorate at the time. Her parents are Boniface Byanyima, one-time national chairman of the Democratic Party in Uganda, and Gertrude Byanyima, a former schoolteacher who died in November 2008.
Winnie Byanyima attended Mount Saint Mary's College Namagunga in Mukono District. She went on to obtain a bachelor's degree in aeronautical engineering from the University of Manchester, becoming the first female Ugandan to become an aeronautical engineer.
She later received a master's degree in mechanical engineering, specializing in energy conservation from Cranfield University.
Following the completion of her training as an aeronautical engineer, Byanyima worked as a flight engineer for Uganda Airlines. When Yoweri Museveni started the 1981–1986 Ugandan Bush War, she left her job and joined the armed rebellion.
After NRA won the war, Byanyima served as Uganda's ambassador to France from 1989 until 1994. She then returned home and became an active participant in Ugandan politics.
She served as a member of the Constituent Assembly that drafted the 1995 Ugandan Constitution. She then served two consecutive terms as a member of parliament, representing Mbarara Municipality from 1994 until 2004.
She was then appointed director of the Directorate of Women, Gender and Development at the headquarters of the African Union in Addis Ababa, Ethiopia. She served in that capacity until she was appointed as director of the Gender Team in the Bureau for Development Policy at UNDP in November 2006.
In January 2013, Byanyima was announced as the next executive director of Oxfam International, replacing Jeremy Hobbs. Byanyima began her five-year directorship at Oxfam on 1 May 2013. In December 2017, she announced acceptance of an offer from Oxfam's Board of Supervisors to serve a second five-year term as Oxfam International's Executive Director.
In January 2015, Byanyima co-chaired the World Economic Forum in Davos. She used the forum to press for action to narrow the gap between rich and poor. The charity's research claims that the share of the world's wealth owned by the richest 1 percent of the world population had increased to nearly 50 percent in 2014, whereas 99 percent shares the other half. Oxfam's figures are strongly contested by several economists.
In November 2016, Byanyima was appointed by United Nations Secretary-General Ban Ki-moon to the High-Level Panel on Access to Medicines, co-chaired by Ruth Dreifuss, former President of Switzerland, and Festus Mogae, former President of Botswana.
Byanyima is married to political opposition figure Kizza Besigye, the former chairman of the Forum for Democratic Change (FDC) political party in Uganda. They are the parents of one son named Anselm.
She is a member of the FDC, although she has significantly reduced her participation in partisan Ugandan politics since she became a Ugandan diplomat in 2004. She has five siblings: Edith, Anthony, Martha, Abraham, and Olivia.
Additional information- Wikipedia
Do you have a story in your community or an opinion to share with us: Email us at editorial@watchdoguganda.com