Mr Munyagwa Mubarak Sserunga, the chairman of the Committee on Commissions, Statutory Authorities and State Enterprises (Cosase) and legislator representing people of Kawempe South is best known for his comical character.
In recent days, he has made himself a mock for people who understand parliamentary business better than him, a first term MP with a lot to learn, when he re-opened a Bank of Uganda probe in defunct banks that had been debated and passed by Parliament. The report awaits action as recommendations were made including the sacking of Bank of Uganda officials who messed up the banking sector. It is alleged that Munyagwa is knowingly or unknowingly being used by "guilty" officials at BoU as well as top bankers who were caught on the wrong side of banking rules and procedures.
That Munyagwa could be hoodwinked by Kampala's economic hit-men, is not surprising due to his lack of experience, ignorance, excitement and unbridled arrogance. However many analysts are more forgiving saying he found the probe the easiest thing he would stage his theatrics.
Munyagwa's theatrics are legendary, and he could not have been separated from the melodrama that has become his personality. His entry into politics was announced when he kidnapped himself and later he announced he had been found, in a Kinigeria-like movie script. That was then, in November 2010, when he was aspiring to be Kawempe Division mayor. Munyagwa standing on the Social Democratic party ticket, spread word around that he had been kidnapped from his car along the northern by pass. Up to this day, he doesn't talk about that scenario as would any politician who may want to show their invincibility or persecution.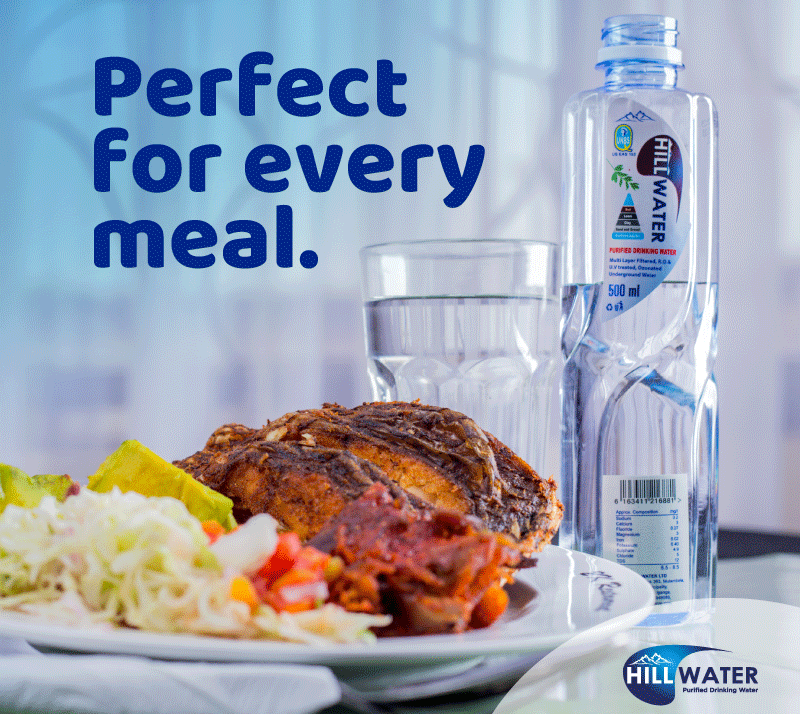 However, Munyagwa lied to the unsuspecting public that as he neared to Kalerwe, he was kidnapped from his Toyota Noah station wagon, UAN 802Y, leaving stains of blood in the car, but when he was showed up, he had not slightest cut, apart from his Muslim dark mark on his forehead.
Then going by the slogan, "mugaati gwa bata", Munyagwa emerged out of the blue, when he reported to Kajjansi police station along Entebbe road dressed in a sleeveless T-shirt and pair of shorts. In 2010, stories of kidnaps were not so rampant, and it is not clear what Munyagwa did to regain his friend since police and family were not involved in his rescue. At the time of re-appearance, his family, was allegedly in the meeting to find way to allocate his children among relatives where they would be taken care of.
However, he had nothing on him to explain where blood stains found inside his abandoned car, came from, apart from street jokes that Munyagwa slaughtered a chicken inside his car to deceive the unsuspecting public that he was actually injured before his fake "kidnap".
Since, then, Munyagwa's comic character was born and few people see him as a serious person.
Few politicians come to the press to promise what they intend to do, was "going to be serious", However, when he was made Cosase chairman,Mr Munyagwa was aware of his unserious character, so he promised "change of character".
The Cosase chairman also said that he was "double faced" and people would be surprised about his "change of character".
Munyagwa therefore has served Ugandans with enough skits that it is difficult to separate him from theatrics even during the course of his work in parliament.
Munyagwa has been known for his comical character even in activism which came to full dose in 2011 during the 'Walk to Work' protests against rising food and fuel prices in the country.
By this time, Munyagwa had won Mayor of Kawempe division position which he used to his advantage.
And after serving the five years as mayor, Munyagwa was elected to parliament.
"I wanted to be part of the change movement," Munyagwa told the media in 2016 after winning a seat in parliament.
"Many Ugandans take me to be terribly stupid because of how I branded myself," he said, smiling.
As a child, Munyagwa admired to be a soldier. He recalls as a nine year old boy, meeting by accident Maj. Gen Fred Rwigyema.
Munyagwa recalls that he was trekking through the bushes close to Kilembe mines in Kasese, western Uganda, with his mother when they came in contact with an army parade commanded by Rwigyema. He was swept away by the saluting and respect that one man had from hundreds of soldiers.
He told his mother that one day he would work hard to become a "military general" like Rwigyema. Rwigyema is one of the NRA 1981-86 bush war hero, but, died in Rwanda in 1990 when Rwandese exiles in Uganda attacked Juvenal Habyarimana's government.
Munyagwa's parents were peasants working in fish factories around the shores of Lake George. He attended Mahyoro Primary School, Kitagwenda High School for ordinary lever, St Leo's College Kyegobe where he finished Senior Six but failed and went to Nakasero Secondary School from where he repeated Senior Six. He now holds a diploma of Laws from Law Development Center and is a mature law student at Makerere University.
He recalls his first encounter with a long arm of the law when he participated in a strike at school in his Senior Six. The move condemned them to do exams coming from police cells. To save the situation, he had to escape from an examination room before the end of the final examination.
"The results weren't pleasant and when my father learnt of it, he jammed to pay my tuition on private sponsorship at Makerere University," he said.
Apart from wanting to be soldier, he also wanted to be a pharmacist but his poor grades at Senior Six ensured he couldn't be admitted to the course at university.
In 2001, he enrolled at Makerere University for a Bachelor of Science degree but failed to meet his tuition. He instead switched the programme to an online study arrangement. Later, he embarked on a degree in commerce but still dropped out in third year due to financial constraints.
Everything was falling apart for Munyagwa until the big parade mounted for former Kampala mayor Hajji Nasser Ntege Ssebaggala when he returned from USA prison to Uganda. Then, Munyagwa was a deluded, hopeless young man in the ghettos of Kawempe.
When he got wind of Ssebagala's return, he joined one of the groups organizing his welcome from the airport.
It is Ssebaggala who inspired Munyagwa to be a politician. Then, Ssebagala was talking of standing for President, and he saw a chance to be someone in Ssebagala's government.
"At that time, school was not on my agenda because I never thought that academic documents would be of any help", Munyagwa told Uganda Radio Network.
As luck would have it, Ssebaggala's presidential ambitions went off the rails and his disciples including Munyagwa had to look for something else to do.
That is when he saw a window to stand as Kawempe Division mayor in 2011 where he was a one term mayor. He jumped into the MP contest and won. The rest is history.
And today he is the chairperson of Cosase.
Do you have a story in your community or an opinion to share with us: Email us at editorial@watchdoguganda.com