Pius Bigirimana, the Permanent Secretary at the Ministry of Gender, Labour and Social Development has asked all the labour companies in Uganda to submit all their bank statements and lists of workers.
"Pursuant to S.42 of the Tax Procedures Code Act, 2014, Uganda Revenue Authority (URA) has requested for the following information: A list of employees working in each agency and Bank statements for financial year 2017/2018," Bigirimana said in a June 5 statement to all external labour recruitment companies.
He also told the companies that they should submit the information requested for through Uganda Association of External Recruitment Agencies (UAERA) BY June 10, 2019.
Uganda has over 100 licensed recruitment companies according to a list released by Uganda Police as of September 20, 2018.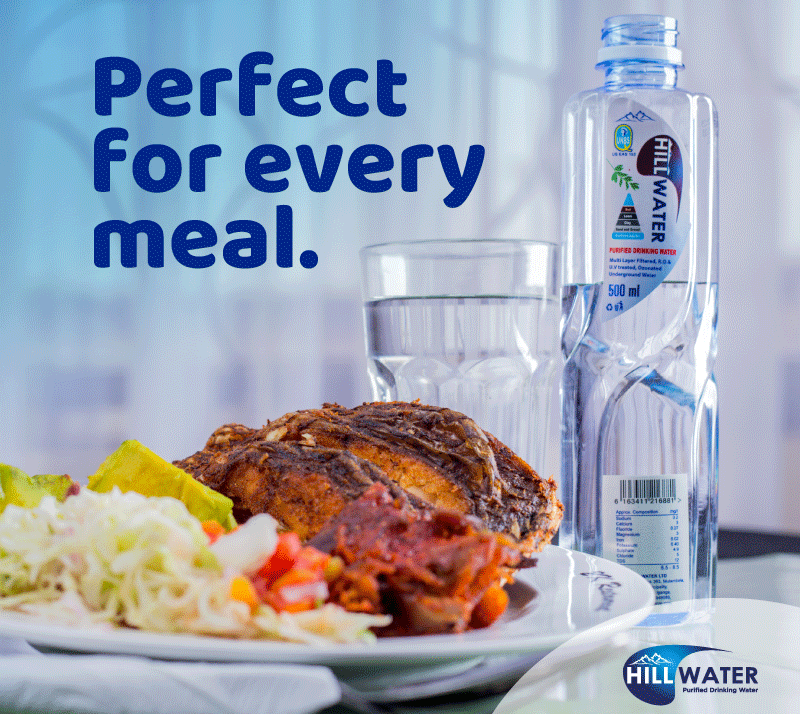 Here is a full list of licensed recruitment companies in Uganda;
2Niles Public Relations Agency Limited (Plot 1846, Omulen Close, Nsambya, opposite Human Rights House) 0414 347199, 0772 924414, 0702 924414 Email: aburizga@yahoo.com
The Gideon's Men Ltd (Plot No. 31/47 Port Bell Rd, Luzira) TEL:0414220702, Email: info@gmsecurity.co.ug
Normandy Company Uganda Ltd (Plot 136, Bukoto Street, Kamwokya) Email: william@thenormandycompany.com
A. G. Security Group Limited (Plot 3676, Magoba Lane, Kisugu) Tel 0414 269373, 0312 109351, Email: jagsecgroup@yahoo.com
Security Link Limited (Plot 126, Sentema Rd, Bulange Mengo) Tel: 0312 106527. Email: noohma@gmail.com, securitylinkug@gmail.com
Ham Property Services and Management Limited (Bakuli, Hoima Rd, opposite Old Kampala Primary School) 0773 5110262, 0706 817990 Email: p.services@hotmail.com
Maghrib Agencies Limited (Plot 161 Entebbe Road, Najjanankumbi Stella opposite Nyondo) Tel: 0772 515462, 0701 215090, 0753 666605
Email: maghribagenciesltd@gmail.com
Saracen (U) Limited P.O. Box 22693, Kampala 38 Rotary Avenue, Lugogo Bypass
Email saracen@saracen.co.ug Tel 0759600040, 0414233516
Tirajo Employment Agency Limited (Plot 29, Ntinda-Nakawa Rd)
Tel: 0700480631 Email: tirajoagency@gmail.com
International Employment Linkages (U) Limited (Plot 173, Mutesa II Rd Ntinda) 0772470489, 0772791265, What's app: 0772791265 Email: linkages@gmail.com
Middle East Consultants Limited (Plot 21/31 Tank Hill Road, Muyenga)
Tel: 0701 188367, 0392 882374 Email: mgordon309@yahoo.com
Competitive Manpower International Limited (Beta House, Kigowa, Ntinda)
Tel:0782120964 Email: uganda@competitivemanpower.com
Round-Off International Limited (Seguku) Tel; 0414469953, 0775195705
Email: info2roundoffinternational.com
Mobile Labour International Limited (Unik House, Kyaliwajjara – Namugongo Road) TEL: 0704655533 Email: mobilelabour@yahoo.com
Horeb Services (U) Limited (Mbogo House, Wankulukuku opposite Kitebi SS) Tel: 0772 332939, 0701 332939 Email: gm@horebservices.com
Axis Warriors Limited (Plot 22, Bunyonyi Drive, Bugolobi-Kataza) Tel: 0772 979191, 0751068003 Email: axiswarriorsltd@gmail.com
Reliable Logicians Uganda Limited (Plot 2010/2012, Portbell Rd, Luzira)
Email: reliablelogiciansultd@hotmail.com/alexakocho@hotmail.com/
allenkampa@hotmail.com Tel: 072497642/0787600058/0705600058
SWATT Services Limited (Plot 678, Kiwempe Road, next to Wonder World, Kansanga) TEL: 0790919087/0751425060/0703690204
EMAIL: rutashr@gmail.com
Al-Madinah Agency Limited (Bukoto, Near Bukoto Heights)
TEL: 0777578972/0704171830/0706404180
Email: mkalanzi21@gmail.com/mkalanzi2001@yahoo.com
True North Consult Limited (Plot 2A Neptune Avenue, Port Bell Road, Mbuya) TEL: 0701369194/0787653460.
EMAIL: b.kizito@truenorthafrica.com
Verdant Pastures Agency (U) Limited (Lubaga Road) Tel: 0782885756 Email: joseph@vpauganda.com
Eskom Link Limited (Bamako Arcade, Entebbe Rd)
Email: mwesigye02@yahoo.co.uk TEL: 0782230440
KHM International Consultants Ltd. (Kibuga Block 101/393, Mengo Nabulagala Road). Tel: 0702 000777, 0706 223399 Email: ikhmint@gmail.com
Global Manpower Solutions.U. Limited (Plot 4605 Kiwatule Rd, Buye – Ntinda) TEL: 0393516590/77662535 Email: info@gms.co.ug
Essential Communications Limited (Plot 251, Buye Ssempagala Zone, Ntinda)TEL: +256752755846/+256772437650 Email: support@essential.co.ug
Malisu Apollo Investments Limited (MTAC Building – Nakawa)
Tel: 0773 001186 Email: info@malisugroup.com
Spin Labour Consultants Limited (Mengo)
Tel :0414690400/0702222288 Email: spinconsults@gmail.com
Trustin Company Limited (Mutungo Zone 4)
TEL:0776027292/0772176752. Web: www.trustin companyltd.com
Amiyal Sefer Limited (Kamuli Road, Kireka)
Tel: 0200 906963/ 0755 549599/0703561255 Email: amiyalsefer2016@gmail.com
Golden Arm Limited (Mugerwa Close, Gogonya Road, Nsambya behind Joint Medical Stores) Tel: 0752 238439, 0703 672414 Email: goldenarmltd@gmail.com
Alasker International Limited (Plot 86, Lubaga Road)
Tel: 0775 717140, 0701 699489, 0782 699489 Email: alaskeruganda@gmail.com
Augustine International University Limited (Bunga Hill)
Email: cbmulenga@gmail.com ,Ruth_karungi@yahoo.com
TEL: 0772647799/0712888888/0784179967/0777745520
Archeris New Limited (Seguku, Entebbe Road P.o. Box Entebbe) Tel: 0701122157
Raama Africano (U) Limited (Plot 6487, Katuso Rise, Buziga) TEL: 0702528352/+256200923636/+256200923425; Email: kaiwaidris@gmail.com /raama.africano2016@gmail.com
ABS Consulting Group Limited (Pilkington Road, Workers House 9th Floor)
Tel: 00414255405/077451877
Email: info@absconsulting.co.ug
Cella Investments Limited (Ssempagala Road, behind Life Link Medical Centre) 256703 919465, 0704 907500 Email: cellainvestmentsltd@gmail.com
Bright Star Creations International Limited (Plot 89 Bukoto Street)
Tel 0392 17 8830 Email: brightstarcreationintenational@gmail.com
Jericho International Uganda Limited (Luwum Street, Kizito Towers, 4th Floor) Email: aedekef@yahoo.com, jerichoitl@gmail.com Tel: +256392178652, +256782300470
ISAB International Limited (Plot 1447, Block 10 Kayiwa Village, Namirembe)
Tel: 0414 699212/0752966556/0751110046 Email: kassim02@hotmail.com/ceo@isab.co.ug
Tusano Combined Uganda Limited (Plot 149, Rubaga Road, Access Building)
Tel: 0705757401. Email: info.uganda@tusanoafrica.com/Jescahsennozi2@gmail.com
Alsalam Logistics & Consultancy Limited (Plot 023, Dr Sembeguya Road, Kawempe) Tel: 0414 660825 Email: alsalamconsultancy14@gmail.com
Provio International Limited (Bukoto-Kisasi Road)
Tel: 0772485708, 0772431758 Email: provioint09@gmail.com
Ridar Uganda Limited, Bukoto Kampala
Tel: 0772719570/0772676033/0702432446 Email: ridarug@gmail.com
Creative Group International Limited (Sentema Road, Mengo)
Email: kampalacreative@gmail.com
Afrisky International Limited (Plot 882 Kisasi Road)
Tel: +256782207487 Email: enantamu@afri/sky.com/mariam@afri/sky.com
Jabez Consultants Limited (Plot No. 208, Bombo Road, Ketifalawo Zone – Kawempe)
Email: recruitment.jabez@gmail.com Tel: +25670238100/+256772389100
Alkareb Limited (House No. 2, Kasalina Estate-opposite Mengo Hospital)
Email: isamalkareb@gmail.com/alkareblimited@gmail.com;TEL: 0782707711/0751337533
Greener Pastures Overseas Consultants Limited (Kabalagala opposite Shell Petrol Station) Tel: 0702263340/0774225599 Email: rogermukongo@gmail.com
Explorer Dubai Limited (Namugongo, Old Kira Road)
Email: explorerdubai26@gmail.com ; Tel: :0704022400
Ez Visa Kampala (Plot 26, Wampewo Avenue, Bakwanye House
Email: catherine.b@dunkirkmorgan.com TEL: 0752603995 /0794723392
Al-Saud Agency Limited (Kibuye, Salama Road)
Email: info@alsaudagency.com/twahkasa@gmail.com
Taiba Manpower Agency Limited (Plot 430, Kyadondo, Bweyogerere)
TEL: 0701885299/0702297372 Email: taiba.uga@gmail.com
Triple World Group (U) Limited (Mutesa 1 Road-Mengo)
EMAIL: tripleworldgroup@gmail.com TEL: 0782721476/0752037891
Six Stars International Limited (Plot 30A, Bombo Road)
EMAIL: ebirungi23@yahoo.com/ sixstars627@gmail.com
TEL: +256414667290/0772593536/0772428740/0772593536
Mariba Agencies Limited o.box (Colvile Street, Shumuk House)
Protectorate S.P.C (U) Limited (Plot 3, Bukasa Road)
EMAIL: spc.external@protectoratespc.co.ug
TEL: 0752755845/0757755845/0701819709/0772921877
Amazing Grace Labour Services Limited (Mwesige Road, Kyaliwajjala, Namugongo)
TEL: 041466694/0772445596/ EMAIL: info@amazinggls@gmail.com
Swift International Recruiters Limited (Busabala Stage, K & M Complex, Suite No. 11, 3rd Floor) TEL: +256200902069/0772021772 (suspended)
EMAIL: info@swiftinternationalrecruiters.com
Marphie International Recruitment Agency Limited (Plot 200, Kampala Road) Email: marphieintra@gmail.com Tel: 0772647799
Al Quarashee Co. Limited (Plot 115/116, Nsalo Road opposite old Kampala Primary School) TEL: +256701944212/0706482551/Email: alqurasheelimited@gmail.com
Labour World Connect Limited (Oasis Mall, Yusuf Lule Road)
EMAIL: labourfrontiers2017@gmail.com /Tel 0200923890
Elfirsan Group Limited (Luthuli Avenue) TEL:077666638/0701900303
Email: elfirsangroup@gmail.com
Prime Linkages Limited (Plot 847 Mbogo Road, Kawempe)
EMAIL: prime.linkagesltd@gmail.com/ TEL: 0776571157/0700571157
Doxa Connections Limited (Cecilia Road, Senfuma Close Mutungo Zone II)
EMAIL: doxaconnections.com / TEL: 0778906540
Great Lakes HRM Limited (Plot 39A, Lumumba Avenue, Mukwasi House Room 4, 4th Floor) EMAIL: kanagwas@gmail.com/greatlakes@greatlakes.co.ug
Tel:0393514632/0772466128
Derm Logistics Uganda Limited (Plot 47/49 Nkrumah Road, Cooperative Alliance Building) Email: dermlogistics@gmail.com /Tel: 0772403006/0772982751
Professional Recruitment Services Limited (Along Nsambya Gogonya Road)
EMAIL: info@prsug.com/profession recruitment11@gmail.com
TEL: +256414660405/+256704292173/+256775302114 (Suspended)
Premier Recruitment Limited (Crane Bank Chambers Road, P.O Box 3673, Kampala
Email: info@premierrecruitmentltd.com /TEL: 0414343500/0772777773/0776203205
Rangers security Limited /Emil: ug@gmail.com/email@rangerssecurityltd.com
TEL: 0772427460/0701427461/0701428875
Elite Winners Agencies /Email: elitewinnersagenciesug@gmail.com
Tel: 0700517160/0775514527
Tempcro International Limited Kawuku Kisubiro, Kisubi Rd Tel 0777149211
Khaleej Agencies Limited, Workshop Road, P.O Box 433, Jinja.
TEL:0712304411/075442003 /Email: khaleejagencies@gmail.com
Falcon Manpower Ltd, Naigaga Complex, Bugolobi, PO Box 25562, Kampala.
Email: Falcon.manpower62@gmail.com /Tel: 0772372411
Fresh Mind International Limited, Nalukolongo Road, P.O BOX 5633, Kampala
Email: info@freshmindinternational.com (suspended)
TEL: 0414-697096/0783183252/0782809456
Dream Connect Limited (Kisugu/Kibuli-Kibazo Road, P.O Box 5279, Kampala, Tel: 039206199) Email: dermlogistics@gmail.com /Tel: 0772403006/0772982751
Macro Manpower Limited (Parliamentary Avenue Plot 4 E-cobank Plaza, P.O Box 20051, Kampala) Email: topher@macromanpower.com/ TEL: +256755336688/+256772336688
Elite Placements Consulting Limited (Plot 7755, Block 244 Muyenga-Kironde Road, P.O Box 3695, Kampala, Tel: 0772336227) (suspended)
Email: ywaswa@gmail.com / Tel: 0702740970
Sipi Contours Company (U) Limited, S.K House, Plot 397 Block 232, P.O BOX 26693, Kampala, EMAIL: sipicontours@gmail.com /TEL:0788685679/0705171814
Rokas Recruitment Services Limited, Makindye Lukuli Road, P.O BOX 17873 Kampala, Tel: 0785948377 Email: rokasrecruitmentservices@gmail.com (Suspended)
Ambatt Recruitment Company, Bweyogere, Jinja Road, P.O Box 30640, Kampala, Email: ambattuganda@yahoo.com Tel: 0705298429
Time Corp International Placements Limited, Entebbe, Plot 1A Berkley Road, P.O Box 300, Entebbe, Tel: +256200907316/ EMAIL: dickenskatta@gmail.com
Tel: +256702370021/077267386
Empowerage International Ltd, Ntinda Rd PO BOX 24962, Tel: EMAIL: info@empower-int.com TEL: 0392176123/0702957653/0782948834/0772500465
Progressive Workers World Wide, Plot 345, Kisubi Entebbe Road, P.O Box 487177, UAE, Tel: +256777398986 /EMAIL: uganda@proww.net /TEL: 070514437916
Labour Frontiers International Limited, Sekabaka Road Wakaliga, P.O Box 1604, Kampala, Tel: +256758191640 EMAIL: labourfrontiers2017@gmail.com TEL: 0700198496 (suspended)
The Eagles Supervision Limited, Plot 728, Mengo, P.O Box 11799, Kampala, Tel: 0393239175
Q-Sourcing Limited, Plot 14116, Semawata Road, Ntinda P.O Box 12883, Kampala. Tel: +256414532060, 0414532076 Email: office@qsourcing.com
Serveu International Recruiting Agency, Kiteezi, P.O Box 31340, Kampala, Tel: +256747465 /EMAIL: serveuinternational86@gmail.com /kansiime.adams2@gmail.com
TEL: 0758569284/0756747465/0776922763
Bantu Establishments Limited, Mutungo P.O Box 25556, Kampala, / Tel: +256751068003/+256703950661/+256704227310Email:bantuestablisments@gmail.com
Forbes Enterprises Limited, P.O Box 10924, Kiwatule, Kampala
Tel. 0772486313, 0772451533/ EMAIL: info@forbesenterprises.com / TEL: 0788707229/0783301789/0771888732/+971526651164
Kamwe Trading Company, (P.O BOX 37252, Bukoto-Froebel Road, Namuli zone, Kampala. EMAIL: kamwetrading@gmail.com/apomugume@yahoo.com
TEL:0772486313/0771988522, 0772486313, 0772451533
Kazi Masters Limited (P.O. Box 33199, Kampala. Sir Apollo Kagwa Road) TEL:0701418661/0703096911/077241866/0772934588/0701133334
EMAIL: kazimaters@gmail.com / monicatumuharwe@gmail.com
Harchar International Labour Agency (P.o. Box 3593, Kampala Plot 382, Limuli cell Kitende) Entebbe Road /TEL: 0782809393/0394834135/0772400492
EMAIL: info@harcharintagencies.com
Top Notch Recruitment Services (U) Limited (P.o. Box 9415, Kampala Plot 1129, Block 24, Nsibambi Road)/ Tel: 0781223120, 0200908802/ EMAIL: topnotchrecruitmentservices@gmail.com
Atilis Job Mart Uganda Limited P.O Box 6939, Kampala street: Wamala Road
EMAIL: atilisjobmart@gmail.com/ TEL: +256414699184/+256757785818
Enjazi Limited P.O. Box 12416, Makindye, Kampala/Tel:0701144558, 0707681801
Email: info@enjaazilimited.com
High Ground International Ltd O. Box 692, Kampala Plot 2505 Kulambilo street highgroundintl@gmail.com 0772823339
Time master, P.O. Box 34600, Kampala: Brian Twine
Tel: 0705978949, 0703487292 EMAIL: info@timemasterltd.com
Elfaeed Company Limited P.O. Box 3507, Kampala, 0773521809, 0752951685
Afrisun International U Limited Plot 308, Kampala Kabusu, Ggomotoka Road 0704635576, 0786300502 Email: ug@mail.com
Almared Agency for Recruitment and Consultancy Limited Lugara O. Box 2889 Kampala kapereanifa19@gmail.com Tel: 0703244769
Fly International Jobs (u) Ltd, o.Box 9415 Namuwongo, Kampala flyinternationaljobs@gmail.com Tel; 0704088686
Desert Tresure Limited P.O. Box 33804, Kampala, Ntinda Kigowa deserttreasures@gmail.com 0782408888
BM Forex Workers Limited P.O. Box 22139, Kalema Road, Kampala
jobs@bmworkersug.com 0702742643
Shukran Habib Consultants Limited, P.O. Box 12877, Northern By-pass, Kampala.
Shukranhabibconsultants@gmail.com 0701405206
Atlas Impex Limited, P.O. Box 6624, Matyrs Way, Kampala Uganda
info@atlasimpexltd.com 0778010969
LIST PUBLISHED BY THE COORDINATION OFFICE FOR PREVENTION OF TRAFFICKING IN PERSONS MINISTRY OF INTERNAL AFFAIRS: FOR FURTHER INQUIRIES CONTACT – 0715 411 677 / binogamoses@yahoo.com
Do you have a story in your community or an opinion to share with us: Email us at editorial@watchdoguganda.com