A campaign to save Murchison Falls from destruction to pave way for a hydro-power station has gained over 5,000 signatures.
The campaign on change.org was started by Amos Murungi on Sunday, June 9.
It follows news last week that the Electricity Regulatory Authority (ERA) had received a notice of intended application for a licence from two companies intending to construct a dam along the falls.
"ERA has under section 29 of the Electricity Act 1999 received a notice from Bonang Power and Energy (Pty) Limited for the generation and sale of electricity from a hydro power plant proposed to be established near Murchison Falls in Kiryandongo and Nwoya districts."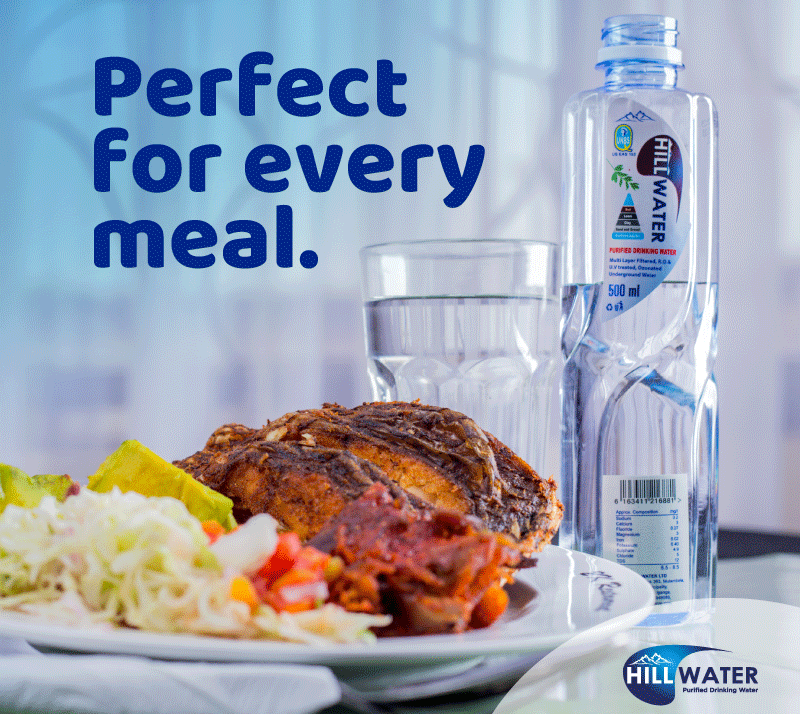 The project is located within the coordinates 2•16'42.6″N, 31•41'08.8″E which is the same location of water falls.
On its website, Bonang Power, and Energy (Pty) Ltd is described as 'an African Independent Power Producer (IPP) based in Johannesburg, South Africa.'
"The generated power will be sold to the Uganda Electricity Transmission Company Limited and fed into the National Grid," the ERA notice read.
In the same notice, ERA gives 30 days to directly affected parties to make comments and lodge objections (if any) in respect to the notice.
"Directly affected parties and affected parties and affected public agencies are invited to submit their comments in respect to the application or notice in writing to the ERA address," the authority noted.
Following an uproar from tourism enthusiasts and key players including Uganda Tourism Board CEO Lily Ajarova and Amos Wekesa, Era come out to 'clarify that ERA has not issued a License for the establishment of Power Plant at Murchison Falls but received an application for a permit to conduct feasibility studies for a proposed plant near the falls. The application by the developer is available for viewing. Do not hesitate to contact us for more information or clarity.'
Earlier, Ajarova had wondered 'Who in their right mind would want the destruction of Murchison Falls?'
"An iconic feature that is spectacular and none like it elsewhere. The Murchison Falls is the major attraction to tourists visiting the Murchison Falls National Park where they experience; a boat trip to the bottom of the falls, a hike from the bottom to the top of the falls, the top of the falls most rewarding views. The ecosystem of Murchison Falls National park has both endemic and endangered species that if destroyed will not only affect the nation but the global community with species extinction, climatic change, among others," she posted on her facebook wall.
"There are options for the required development. The Murchison Falls must not be destroyed."
Jonathan Benaiah, the Public Relations Officer Association of Uganda Tour Operators demanded that the government launches a nationwide sensitization about the importance of conserving our natural resources, for the future of Uganda, starting with top officials in the public sector.
In a lengthy letter to the President, Benaiah said, 'Your Excellency, publically pronounce yourself on this matter with immediate termination of this proposed damaging project. Also, Parliament of Uganda commissions an investigation into the said company applying for the license to set up a hydropower dam over a natural resource of national and international importance."
"Should this not be honored, I and the many Ugandans with me will proceed with a peaceful demonstration in light of the same, dubbed 'Save Murchison Falls, TOGIKWATAKO!"
On his part, Wekesa said "Some say we have excess power (electricity) and others say 33.4m Ugandans don't have access to electricity.  If you have excess, why do you want to destroy Murchison falls now??  We want to destroy every forest, every swamp, every water falls in our life time? Are we the last generation?  What are we conserving for the next generation? Imagine if our ancestors had destroyed everything?"
This prompted Murungi, a tourism enthusiast to start a petition to start the #SAVEMURCHISONFALLS campaign.
"One of my greatest beliefs is that tourism is the most sustainable industries which feed our economy, even with very little government effort, interest and investment. We are reaping big in the form of government revenue through taxes, GDP figures, Foreign Exchange, job creation; with very little prioritization from the government. Imagine if we did it more deliberately?" he said.
The petition can be found here: https://www.change.org/p/ban-ki-moon-secretary-general-of-the-united-nations-save-murchison-falls-national-park
Do you have a story in your community or an opinion to share with us: Email us at editorial@watchdoguganda.com