By Ofwono Opondo
On Sunday, Uganda commemorated Heroes Day at Kasanje town council, Wakiso district, which is historically synonymous with the National Resistance Army (NRA) liberation struggle that saw the NRA/M take over power in 1986. It is the place, as base camp where the then government soldiers, the UNLA and Uganda People's Congress (UPC) functionaries led by Gombolola chiefs Edward Kabira and Night Kulabako used to torment people as they relished power. Kabira was later killed by mob justice after the Tito Okello's coup toppled UPC, while Kulabako was arrested and spent a long time in prison battling several cases of murder and abductions. She died from natural causes last year.
As part of the fighting corridor of Dr Andrew Kayira's Uganda Freedom Movement (UFM) and Capt. George Nkwanga's Federal Democratic Movement of Uganda (FEDEMU), greater Mpigi district became a killing ground for the UNLA and UPC especially following the botched attack on Lubiri barracks in 1982. The main victims were civilians seen as sympathetic to the then main opposition Democratic Party whose leader Paulo Kawanga Ssemogerere represented the area, and hostile to UPC. Many Ugandans must be disappointed that Ssemogerere hasn't published his famous 'Black Book' which he said documented those atrocities.
Some Ugandans especially those in opposition would want that the past is left behind or forgotten altogether. But this week also marks seventy five years since Europe was liberated from Nazi Germany, and we can see the remembrance with joy by Western powers who were the victors. Unfortunately, in their case, they sometimes deliberately underplay the very critical role played by the Soviet Army that broke the back of the Nazi army.
Kasanje and the surrounding areas had the onerous task to provide forced and free services to the government soldiers, the UNLA, their 'protectors'. One village would deliver firewood to their makeshift barracks at Kasanje while another provides water, food, or even women and young girls to satisfy the human pleasures of the soldiers.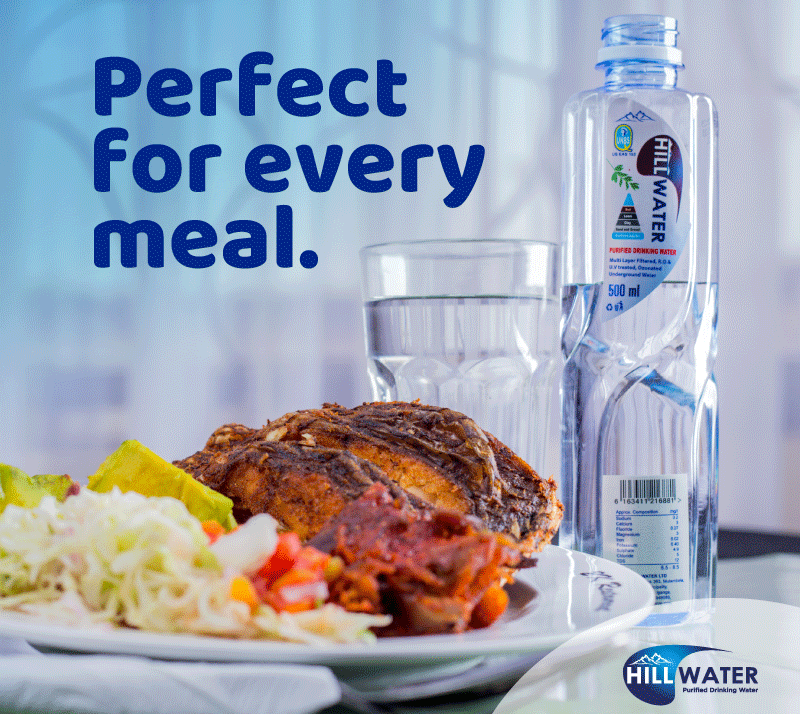 The soldiers did not provide water containers but villagers used their own to fill the tanks at the barracks. Other villages prepared and delivered food in turns from their own gardens to the barracks which had to either be matooke or sweet potatoes. No other type of food was accepted by the soldiers. Those with the few dairy cattle had to carry milk to the barracks, also procured free through threat, or as was often the case, actual use of brutal force. Therefore, Kasanje is one of those beacons of the liberation struggle.
This year's theme "Celebrating the courageous heroes who brought peace and prosperity we are enjoying" enlists us to reflect on the sacrifices made by past generations especially during the most difficult times so as to ensure Uganda is taken to socio-economic transformation, inclusive development, and sustainable democracy. The heroes overcame their fear of danger, and immediate personal ingratiation to do good for others. Many of those same heroes broke the back of the rearguard actions that re-emerged between 1986 and 2007 to create the peace, stability and tranquility Ugandans enjoy today that has enabled us to achieve so much this far.
It is always good to remember our journey as a country that in 1986, Uganda's GDP was estimated $6 billion at the official exchange rate. Today, Uganda's GDP is $27 billion. As a result of this growth, government revenues have grown from Shs. 5 trillion in 1986 to Shs 17 trillion today enabling government to accomplish many tasks. Today, as a result of the ongoing infrastructural developments, Uganda is becoming more and more connected with power, water, transportation, and ICT which should facilitate work, investment, trade, tourism and settlement.
Since 1986 Uganda's economy grew at an annual average rate of 6.92% while per capita income averaged 3.6%. This is an impressive achievement by contemporary and historical standards, a factor we should celebrate. Uganda's health indicators have improved significantly over the years. Life expectancy has increased from 48 years in 2002 to 63 years in 2018. Over the same period, infant mortality reduced from 124 deaths per 100,000 live births to 43, while under-five mortality is 64 from 204.
Through a combination of government and private sector investments several industrial parks are under construction in various parts of the country to provide employment, goods and services as well tax revenue to the national coffers. Zonal agro-processing facilities too are being established to take full advantage of the agricultural potential. The spirit of heroism can only be meaningful if we make Uganda stable, prosperous, modern and industrialized in which the majority of citizens are happy and proud to live in. This can only be realized if we sustain the impressive economic growth, entrench democratic values, jealously maintain peace and stability we currently enjoy, which is everyone's obligation.
We therefore remember the patriots with pride because they did not die in vain. As a country we should deliberately focus on the youth offering them guidance, meaningful education, skills, and mentorship, in order to take Uganda to next levels, and defending the national gains.
Do you have a story in your community or an opinion to share with us: Email us at editorial@watchdoguganda.com