In 1976, Israeli commandos raided Entebbe International Airport to rescue 102 hostages. This marked the beginning of a strong relationship between Uganda and Israel.
Since then, several Israelis have visited Uganda purposely, the old Entebbe Airport. The number has since increased after a direct flight from Tel Aviv to Entebbe Airport in February this year.
The first direct flight from Israel to Uganda then brought over 230 Israeli tourists who toured Uganda for three days.
The feedback they took back must have been positive because on April 21, another team of 14 Israeli nationals visited Uganda for one week. The team comprised three celebrity families and an awarding-winning photographer who was impressed by Uganda's nature.
They visited several tourist attractions including the Kibale Forest National Park, Queen Elizabeth National Park, Kazinga Channel, Bwindi Impenetrable Forest where they tracked the mountain gorillas and finally the old Entebbe airport.
At the end of the trip, according to team leader Ronnit Hershkovitz, their perception towards Uganda had changed. Hershkovitz, the Managing Director of Safari Company in Israel said 'Uganda is one of the best things they have ever experienced and vowed that they would return for a longer expedition'.
"Uganda is totally green and the air is very natural. I can sure testify that I had never seen the green place like this, our bodies have been refreshed because of the cool climate and the green forests. This trip showed me how important families are to experience nature together and we are going to tell a beautiful story," she said.
She also appreciated Uganda Tourism Board (UTB) for the great market and coordination they offered to see that their visit to Uganda is successful.
"The way to attract any tourist is by telling the story of the people, nature and the wildlife. I think you just have to find us a place here in Uganda and we shall name it 'new Israel.' We have had the most memorable time in this country and I want to assure you that Uganda now had fourteen ambassadors in Israel."
Guy Pines, the host and the producer of 'Good evening with Guy Pines' a leading entertainment news show in Israel was also amused with the natural smiles on every Ugandan he met while on the trip.
"Uganda's treasures lie in her people, Ugandans are very welcoming. We travel a lot around the world but we were happily surprised, not only because of the welcome we received wherever we went but also the fact that almost everyone speaks English, their smiles, this was a very nice thing for us as tourists to find in a place with loving people, so far away from home," he said.
Roy Adin, one of the most influential Youtube content creators, was also overwhelmed by the hidden treasures Uganda has but not known in the world.
"As a teen am always on Facebook, Instagram and Youtube but I had never seen anything from Uganda. And when they told me that we are visiting Uganda, I thought that it was a normal visit but the one week we have spent here my perception towards Uganda has changed. There is no country like Uganda, indeed it's the pearl of Africa. I am an ambassador for Uganda," he said.
According to Tourism minister Ephraim Kamuntu, Uganda went into an agreement with leading Israeli tour operators in February with the aim of marketing Uganda in Israel
"Every year, many Ugandans visit Israel on a pilgrimage. There was however, hardly anyone from Israel coming to Uganda and so we had to go to Israel and interest you to visit us and we are very happy that you here. I know from here you are going back to preach the gospel about the beautiful places found in the Pearl of Africa," Kamuntu said.
Lilly Ajarova, the UTB Chief Executive Officer thanked the tourists for coming and also encouraged them to come back and tour other places in Uganda.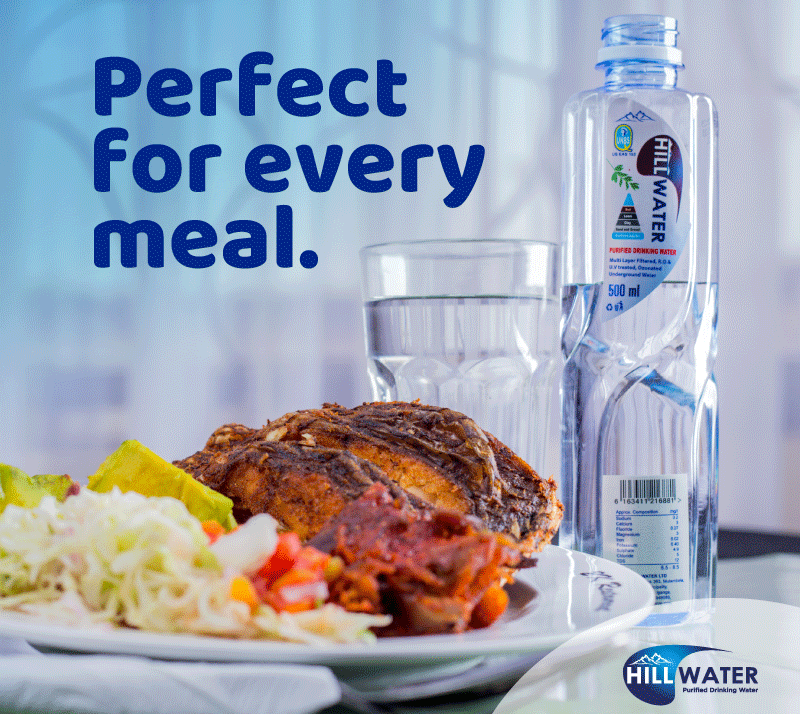 "What you have seen is just little but Uganda is endowed with a lot of amusing features, I just ask you to come back and see more."
She explained that UTB has been designing the perfect product for the Israeli tourists and called this a breakthrough to start receiving Israeli tourists every year.
"We first had over 200 Israeli in February and now you, a team of very influential personalities. We hope that more of such visits will strengthen our travel trade and increase Israeli tourist arrivals in Uganda," she added.
Other members, the team included Ruti Rudner, a leader in the media and creative industry, Motty Reif one of Israel's leading producers of fashion, Lifestyle and television shows and Simor Louzan, a young fashion leader who is part of the international Diesel brand and Italian retail clothing company.
Do you have a story in your community or an opinion to share with us: Email us at editorial@watchdoguganda.com