Buganda's story, according to folklore starts with Nambi and Kintu. The equivalent of the Biblical Adam and Eve, the two emerged out of heaven to start their new life here in Buganda after Kintu, the first man on earth married Nambi, the daughter of Gulu.
On a very hot Saturday morning, John Ssempebwa, the former CEO Uganda Tourism Board retold the story to a group of students from Ndese Senior School at the Ssemagulu Royal Museum.
I had decided to make the trip museum after months of procrastinating. The museum, in short is a Buganda kingdom history and culture syllabus, one which is told in art and craft.
No place in Uganda brings to life the story of Buganda, right from oral traditions to the post-independence period, better than Ssemagulu.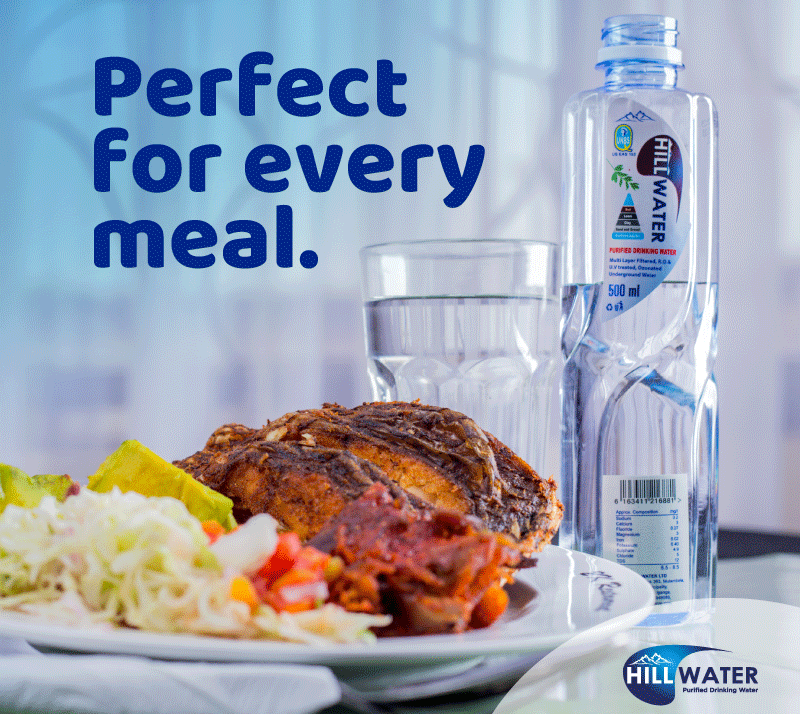 Ssempebwa, the proprietor and founder of this private museum, was acting guide to the Ndese Senior Secondary students who had booked the entire morning.
He doesn't usually guide. On other days, I learnt there are two guides who take visitors around.
Ssemagulu, to start with, is a 'seat of power' used by Buganda kings before Ssekabaka Mulondo assumed the throne. Mulondo was a little boy when he became king. He was the first in Buganda kingdom 800+ year history, and much later Daudi Chwa, who is more known for signing the 1900 Buganda Agreement as a toddler.
When Mulondo became king, he could not sit on Ssemagulu and be respected. So his agents raised a seat for him to be able to sit above everyone else.
That is how the name Namulondo came to be. However, before Namulondo, the throne of the king was called Ssemagulu, Ssempebwa told the students.
It is from Ssemagulu, the seat, that this private museum in Mutundwe gets its name.
The tour starts with a briefing on where Baganda cradle in Central Africa, and what follows are artistic works, told by paintings on the wall, and sculptures, to bring out the story of the people, religion and culture on which Buganda was founded and built.
Most importantly, the pre-history wall also shows all the notable Kabakas and what legend says about their leadership. There are also different clan sculptures. The Buganda society are built on clans, whose clan heads (Abataka) report directly to the king, whose title is Ssabataka.
The other thing is expressions of Buganda spirituality; spiritual heroes and what made them stand out. It is interesting to note parallels between Buganda's religion and Christianity or Islam.
For example, one of the most popular warriors in the Bible is Samson, who was famous for killing Palestinians in war, until he married a foreign woman who tempted him to reveal his source of strength.
Even in Buganda, a story of Kibuuka is well illustrated at Ssemagulu.
Kibuuka was a warrior, who was hired from Ssese Islands by a Kabaka to fight for him against Bunyoro invasion. Buganda and Bunyoro kings were always competing for power and influence and thus, fought many battles.
Legend has it that Kibuuka fought Banyoro and killed them in droves until he fell in love with a lady from that part of the world. It was this lover who asked him about his secret source of power. After he revealed his secret, his winning spell was conquered and was later killed.
The story of Buganda at Ssemagulu encompasses the arrival of Arabs, and Europeans before Captain Frederick Lugard finally set up his base in Old Kampala and got ready to fight for control over Buganda.
The governors that ruled the Uganda Protectorate from Buganda soil, thereby establishing Kampala as the capital of Uganda, are well sculptured as well as the first Ugandan leaders at Independence.
For anyone interested in Buganda/Uganda history, Ssemagulu will offer the visual story. No wonder many students frequent this museum.
It is easy for a critique to say Mr Ssempebwa put too much information into a small place. Until he tells you about a museum in Ireland which is set up in one room.
Before I left, Ssempebwa told me that he was going to make video stories of the history of Buganda to play at the museum to add to the medium of communication about the history and culture of Buganda.
And yes, if Buganda is the cornerstone on which Uganda was built, there is no better place to find this story other than Ssemagulu.
Do you have a story in your community or an opinion to share with us: Email us at editorial@watchdoguganda.com