The former headteacher of Kibuli SS, Haji Ali Mugagga is one of the 69 school heads who has been redeployed by the Ministry of Education in government aided schools across the country.
Mugaga who was last year implicated for using a sports scholarship scheme to lure girls into sex will now head Bukonde SS, a mixed school in Mbale.
According to a probe report last year, at the beginning of 2013, a female student began to spend time with Mugagga when he was still the headteacher at Lubiri High School. The report states that she was found pregnant in 2014 and suspended but moved in with Mugagga at his Seeta Residence during which time, the pregnancy was terminated. The girl was just one of his several victims, the report says.
Also transferred were several deputy head teachers, education officers and assistant education officers, including five newly promoted heads.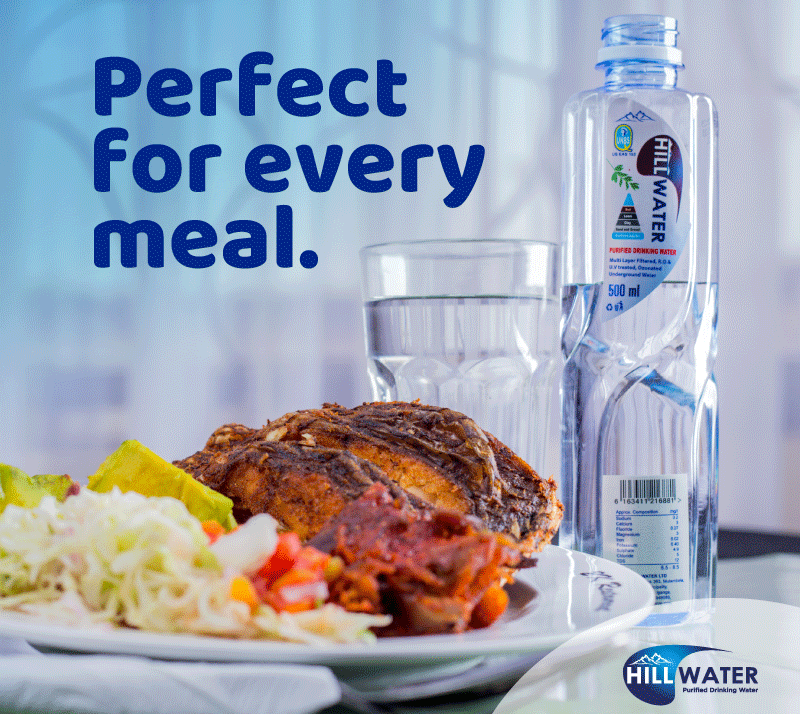 According to a letter from the ministry, dated January 24, the redeployed teachers are expected to report to their duty stations as soon as possible and in any case not later that February 11, 2019. The new school term opens on Monday, February 4, 2019.
The transfers, according to Jane Kyarisiima Mwesiga, the commissioner of human resource development in the ministry of public service, are made in the interest of improving service delivery.
"You are required to release the transferred officers, accept new officers and ensure proper handover in accordance with the provisions of Uganda Public Service Standing Orders, Section F-d," Mwesiga wrote.
Posting letters can be picked from Embassy House.
Deployment schedule for head teachers 2019
Name                                        Current Station                                         New Station
Bisaso Rebecca                          Namasale Seed SS                                    Jingo SS Wakiso
Opasso Julius                           Otuboi Comp SS                                        Teso Col. Aleot
Lwanga Yunia                            Entebbe SS                                               Nsangi SS, Wakiso
Mande Muyinda Ruth               Kitende SS                                                Entebbe SS
Babita Rehema                         Lweru SS                                                    Kampala HS
Lugajjy John                             St Joseph's Kakindu                                   Holy Family SS
Lwanda Abdunoor                    Wakatayi SS                                              Bagezza Seed SS
Okethco Daniel                        Omot Seed SS                                           Masaba Col. Busia
Lwasa Steven                             Nsangi SS                                                Kitende SS
Kayongo Annet                          St Kizito SS Banda                                   St Leonard, Maddu
Ssemakadde Ibrahim                 Saad Mem SS                                           Lweru SS
Kabuye Abubaker                       Kaderuna SS                                            Wakatayi SS
Lubwama Anthony                     Undeployed                                            St Raphael SS Kabira
Ssenteza Dennis                         St Rapahel SS Kabira                               St Mary's SS Simbya
Mwesigye Francis                       Rweikiniro SS                                          Kyabugimbi SS
Oilar Charles                             Lwala Girls SS                                           Otuboi Comp SS
Mubiru Joan                              St. Anthony SS Kayunga                          St Gionzaga SS
Mawalungugu Aloysious           St Gonzaga SS                                         St Clement SS
Nakagolo Robina                      Holy Family Kyamulibwa                          Agrrey Mem. SS
Alisngaha Geoffrey                   Newly Promoted                                      St Benards Manya
Okuni Sam                                Masaba College                                       Busaano SS, Mbale
Kirungi Augustine                      Newly Promoted                                     St. Maurice SS
Kakurkuru Beatrice                     Aggrey Memorial                                    St. Kizito Banda
Nassozi Immaculate                   Newly Promoted                                     St Joseph's Kakindu
Ekonowiny Robert                      Kameke SS                                              Atiri SS
Ofwono Michael Peter               Atiri SS                                                    Katarema SS
Sekazanke Zziwa                        Newly promoted                                     Kassoga SS
Mbayo Patrick                            Kapujan Community SS                          Kaderuna SS
Wamundu Thomas                     Nambulu SS                                            Majansi HS
Kironde Christopher                   St Kizitio SS Nakibano                            St John Bos. Kamuli
Olwata Okulo Richard                Awelo SS                                                 Ayer Sec School
Kata Wafula Erineo                    Kuruhe High School                                 Bukhalika SS
Magezi Francis                          Kyamakanda SS                                        Bugongi SS
Kekijuzo Audrey                        Kanyabwanga SS                                     Kamwezi HS
Mukasa Musiime Balaam          Bugongi SS                                              Nyabubare SS
Nsubuga Henry                        St Bernard's Manya                                  Uganda Martyrs SS Kibale
Ziine Narcisius                           St. Peters Nyarusanje                              St Chales Lwanga SS Muko
Byamaka Constantine               Newly Promoted                                     Rwenkobwa SS Ibanda
Bavekuno Wycliffe                    Namuganda SS                                       Kakuka Hill, Bundibugyo
Ntale Paul                                 Duhaga SS                                              Ngongwe SS
Ntume Fred                               Bukuya SS                                              Balibaseka Memorial SS
Namaganda Ruth                     Balibaseka Memorial                               St. Joseph Vumba
Musoke Abdallar Kizito            Namasumbi SS                                        Mawogola HS
Mudduse Nuhu                        Mawogola HS                                         Tarbuk SS Masaka
Babirye Margret                       Riverside HS                                            Buyiga Seed, Mpigi
Rutaremwa Charles                 Undeployed                                              Palabek SS Kitgum
Alyek Lydia                              Turk SS                                                     Agule HS Paliisa
Mbabule Arthur                        Jungo SS                                                 Busoga Col. Mwiri
Ongiya Calist                            Nyeko Palabek SS                                    Opit SS Omoro
Lubega Willy Byuma                 St. Clement SS                                         St Anthony SS Kayunga
Mutabazi Karachio                    Mukongoro HS                                       Kamwenge College
Kinene Mohammad                  Kitebi SS                                                  Kibuli SS
Kizito Robinah Katongole         Makerere College School                       Kitebi SS
Madette Sama                          Busaano SS                                             Nambulu SS
Lino Johnson                            Amanang SS                                           Sipi SS
Chelimo Satya David                Sipi SS                                                   Tubur SS
Opwata Moses                         St Paul Abarulera                                    Usuk SS Katakwi
Nabulo Proscovia                      Atutur Seed SS                                     St Kizito SS Mukono
Omara Bosco Boss                     Rwenzori SS                                        St Paul SS Aburulera
Komakech                                  Undeployed                                         Atutur Seed SS Kumi
Namakula Elizabeth                    Kaggulwe SS                                       Sam Iga Mem. Col.
Namugeere Amira                       Undeployed                                        Butte Seed, Mayuge
Nawumbe David                         Butte Seed SS                                      Kigandalo SS Mayuge
Kisame Michael                           Busoga College, Mwiri                        Bugobero HS Mbale
Kibudde Anne                             Undeployed                                        Namasale Seed SS Amolatar
Sr Justine Paul Kyarikunda           Undeployed                                       Trinity College Wobulenzi
Agaba Arthur                                Bwanga SS                                          Kantare SS, Kabale
Chebet Martin                              Kadungulu SS                                     Bulago SS Sironko
Ali Mugaga                                  Kibuli SS                                               Bukonde SS Mbale
Do you have a story in your community or an opinion to share with us: Email us at editorial@watchdoguganda.com