Rtn. Henry Nsiko Luzinda, President, Rotary Club of Mukono 2018-19 spoke to 'Watchdog Uganda' about the upcoming Cancer Run.

Mr President, can you tell our readers more about Henry Nsiko Luzinda?
I hold a bachelor of laws and a Master of Science in Natural Resource Management. I am the proprietor of Ekorn Solar Ltd, a Construction and Electrical installation contracting company. I am also a writer and I have authored a fiction novel entitled 'Proximity of Paradise to Hell', obtainable at The Book Point book shop. I joined the Rotary Club of Mukono in December, 2013 and have served as Sergeant at Arms, director Membership, Club secretary, director, Club administration and currently serve as Club president. I have also served beyond club level as secretary of the PR Committee of Rotary District 9211 and currently serve as secretary Corporate Partnerships committee for Rotary district 9211. As you can see, the Rotary Club of Mukono needs people of all backgrounds to handle the diverse challenges of our society. So we call upon members of all backgrounds to come and join the Club.
Rotary Club is going to hold a Cancer Run, what should Ugandans know about the activity?
The Rotary Cancer Run is a fundraising event to support establishment of an effective Cancer centre of excellence at the Rotary-Centenary Cancer Ward at Nsambya Hospital. To do so, we need TWO Linear Accelerators (LINACs) and TWO Bunkers to house them. This helps because when one machine is down or is being serviced, patients have an alternative. The TWO LINACs and TWO Bunkers are estimated to cost USD 4.5m or UGX18Billion. We hope to start construction on November 2018. The rotary Cancer run is an initiative of Rotary and its partners to create a difference in the health systems of Uganda, especially with regards to cancer that has become rampant in the country. We want to improve treatment of cancer with the latest technology available on the market.
A lot has been said about Cancer, why should it matter to Rotary Club?
Many Ugandans were and are still dying of cancer due to mainly lack of awareness and treatment. In 2011, Rotary embarked on a mission to build a specialist cancer ward in Uganda. Our vision was that this ward would provide pre and post treatment care and most importantly save many lives being lost needlessly. Uganda had one major cancer treatment centre at Mulago, which was not enough to treat all the people. The Uganda Rotary Cancer Programme was initiated to help bridge this gap. The run will be preceded by a medical camp in Mukono in which information about cancer, cancer screening and treatment of other diseases will be provided for the people of Mukono.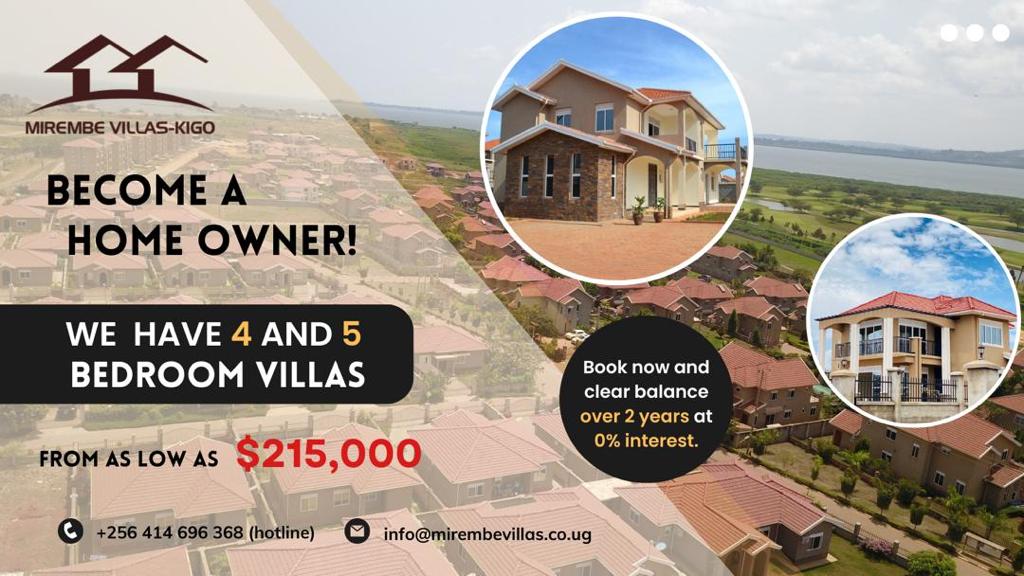 Last year Rotary had a very successful Cancer Run, what was achieved in terms of the fight against cancer in Uganda?
The proceeds from the cancer run of 2016 and 2017 are approximately 1.1 billion shillings and they are banked. We need 18 billion shillings to purchase 2 LINACs and build the 2 Bunkers. So we are raising more money this year so that work can start in November 2018 and be completed in October 2021. After the completion of the Rotary-Centenary Bank Cancer Centre at Nsambya Hospital, we embarked on a much more ambitious project of bringing high tech cancer treatment machinery in the country. We zeroed in on the Linear Accelerator because it is the most modern radiotherapy equipment and does not have many negative after effects. Now we need UGX 17 billion to do the job. Our target in Mukono is to attract 2000 runners and that means Mukono has contributed 50 million shillings to the cause.
This time round, the run will take place in more places other than Kampala, tell us about the arrangement?
Well, we expect 35000 runners to participate in this year's Cancer Run. There are three routes namely; the 21km, the 10km and the 5km. The run will be held in 33 major towns around Uganda including Mukono. The main venue is the Kololo air strip at Kampala. All runs around the country will start at 7am on Sunday 26.08.18.
How is the Mukono Cancer Run organized? What does the person in Mukono who wants to run need to know?
The Rotary Cancer Run -Mukono will be held at Colline Hotel Mukono. Two routes namely; 10kms and 5kms are available. We expect 2,000 runners to participate. This is the first time the Rotary Cancer Run is being held in Mukono. That means all the associated services such as cancer screening, cancer awareness, cancer management, etc are coming nearer to the people of Mukono. But also, the people of Mukono have a chance to get to know more about what Rotary is and what it does. This is also an opportunity for people to advertise their professions and businesses. There will be great opportunity to interact, network and make friends outside our usual circles so, carry business cards. There will be aerobics and entertainment as people mingle. The chief runner will be Rtn. Hon. Gen. Katumba Wamala and The Ssekibbobo of Kyaggwe will be a special guest. A ticket costs 25000 shillings and can be obtained at Colline Hotel, Total Bugerere road, Princes Gardens and at the Ssekiboobo's office and all these places are in Mukono.
Anything important to you that we have left out?
I want to thank Centenary Bank, the Parliament of Uganda and others for supporting the Rotary Cancer Run. I want to thank Rotary Club of Mukono Central, Colline Hotel, Noah's Ark, Mukono Church of Uganda Hospital, Kyaggwe Ssaza, Mukono Municipality, Elgon Bottling Co. Ltd. Rotaract Club of UCU, Rotaract Club of Mukono, Interact Club of Seeta High and all other for supporting the Rotary Cancer Run -Mukono.
Together, we can. Yes we can.
Do you have a story in your community or an opinion to share with us: Email us at editorial@watchdoguganda.com