David's lesson was interrupted when the men entered his classroom and called his name. They took the fifteen year old to a hotel in town where he was confronted by several mining company representatives and a contract. They pointed to a stack of money on the table and told him he could take it if he signed away his family land. Intimidated and confused he handed over the rights to his family's only source of wealth, which had been placed in his name as the eldest child.
When we asked David (whose name we have changed to protect his identity) why he had signed he looked embarrassed and simply said he had just wanted to get back to school. While the compensation he and his mother received was sufficient to build a house on a small plot of land, the family can no longer grow enough crops to feed themselves and sell at the market to make a living. Ironically, David has since had to drop out of school because they can't afford the fees; he now breaks rocks at the side of the road to sell to a local cement factory.
David and his family are among the many victims of pressure placed on communities in Tororo, Eastern Uganda as a result of the rush to develop the phosphate mine at the Sukulu Phosphate Project. The fledgling mining sector could help raise families like David's out of poverty, but corruption and mismanagement is stifling investment and preventing local communities from seeing any benefits. In fact, because elements of
the Ugandan elite who dominate the sector behave as if they are above the law, impunity reigns, and results in human rights violations and potentially devastating environmental destruction.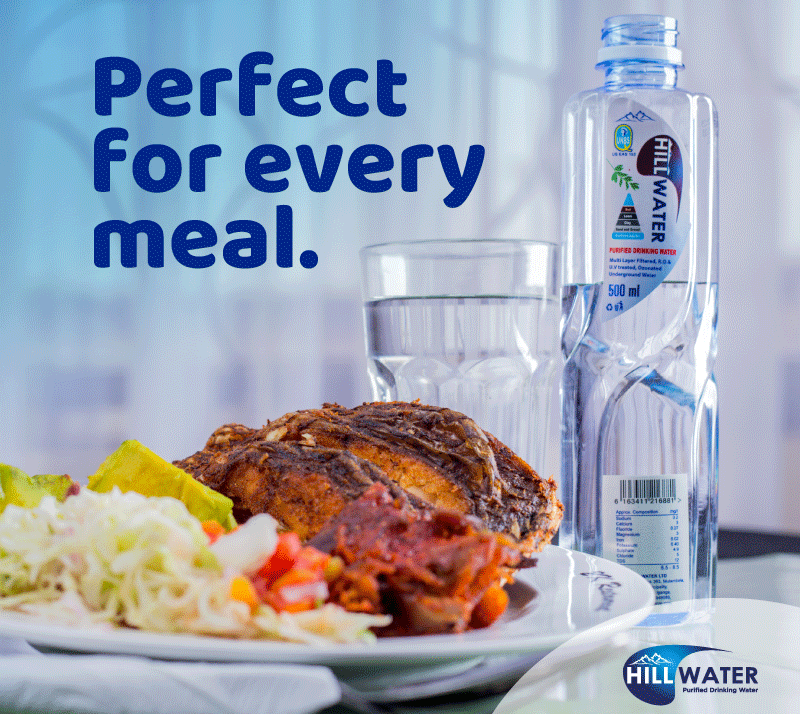 Uganda's mining sector is officially run by the Directorate of Geological Survey and Mines (DGSM). However, rather than fulfilling its mandate to work for the benefit of the Ugandan people, the DGSM is controlled by a hidden alternative power structure and decision making process or 'shadow system' which benefits predatory investors and politically powerful Ugandans. Poorly qualified companies can win licenses based on their connections, at the expense of well-qualified and conscientious companies. The absence of respect for the rule of law and the systemic circumvention of policies and procedures undermines investment and puts Ugandan's and their environment at risk. The underpayment or complete failure to pay taxes, mineral rents and royalties by many of those operating in the sector deprives the public coffers of millions of dollars a year. This affects the provision of basic services for ordinary Ugandans and further obstructs proper oversight and regulation of the industry.
Companies that obtain their licenses in an underhand manner have little incentive to uphold the law, knowing that the best and quickest way to get ahead is via political patronage. Likewise, officials, fixers, and political elites can personally profit from perpetuating the status quo rather than implementing regulations or pushing for reform. This costs Uganda much-needed jobs and revenue and damages its international reputation.
From low-level officials to senior political figures, many of those involved with mining in Uganda are ready to bend or break the rules. In this report, Global Witness details the parts played by lawyers, a Member of
Parliament (MP), foreign-backed investors, and even a pop star in the exploitation of Uganda's mineral wealth at the expense of ordinary people and the country's long-term development.
In 2012, an internal government report, (the "2012 Report") documented chronic levels of fraud, mismanagement and corruption in the DGSM. The report focused on the licensing process at the Directorate, and did not name the companies and individuals behind the suspect deals. Although it was shared with the former Permanent Secretary at the Ministry of Energy and Mineral Development and allegedly discussed with President Yoweri Museveni, it was never published.
Little seems to have changed in the DGSM since then.
Global Witness is now publishing some of the 2012 Report's findings, including, for the first time, the identities of some of those associated with the licensing irregularities identified in it. We also reveal a series of more recent cases that are functions of the same corruption and mismanagement. This evidence base proves that the problems identified in the 2012 Report are ongoing but it also identified new problems.
The case studies in this briefing demonstrate just how much of Uganda's mining sector is characterized by corruption, mismanagement and undue political influence.
Below, we have spilt the case studies into four sections of the report to show who is involved and how suspicious deals are done in Uganda's mining sector and at the DGSM.
THE DAMAGE DONE
It is Uganda's poorest people and its delicate environment that stand to lose the most from corruption and mismanagement in the mining sector. According to Uganda's Mining Cadastre, the DGSM has granted mining exploration licences in all but three of Uganda's protected areas, of which there are 28, putting some of the planet's rarest and most endangered species at risk. In one example, an MP claims that she is able to explore for minerals in Bwindi National Park which is home to almost half the world's remaining mountain gorillas, because she is "a good, good friend" of the former tourism minister. (The former tourist minister told Global Witness she did not know the MP). In another, a company was operating just outside of a UNESCO World Heritage Site without conducting the required checks on how its operations may affect the local environment (an Environmental Impact Assessment, or "EIA"); it has also made attempts to explore for minerals in the World Heritage site.
THE CORRUPT DIRECTORATE
Corruption in the Mines Department at the DGSM is systemic and goes from some junior officials all the way to the top. Global Witness has discovered that it is routine for investors to pay certain Directorate employees a fee to ensure that mining applications meet all requirements.
Not all staff might be involved, and some feel coerced to participate and do so reluctantly. However, in one instance certain staff have seen personal opportunity in the scam and have set up a company for the explicit purpose of facilitating licence applications. For a fee, this company will write licence applications and work plans and shepherd these through the compliance process which some of its own employees are responsible for overseeing. Global Witness was told by one ministry official that if an investor fails to employ a DGSM staff member their licence applications stands precious little chance of success. Some DGSM staff also seem to turn a blind eye to companies' failures to comply with environmental regulations, or to submit mandatory information on production levels.
THE BIG MEN
Senior political figures appear ultimately to call the shots. Their patronage facilitates access to the sector and allows investors, including political elites, to flaunt the law. In one example, a small group of Belgian and Ugandan businessmen, with close ties to the President, were found to be shipping out hundreds of millions of dollars' worth of gold, apparently paying barely any taxes and failing to disclose the origins of the gold. Their exports may include gold which could be fuelling conflict in neighbouring DRC and South Sudan. In the absence of government data and evidence of rigorous supply chain checks it is not possible to tell.
MIDDLEMEN, SPECULATORS, FIXERS AND BROKERS
This section details the activities of a handful of middlemen with close ties to the DGSM who have been using their connections to acquire large numbers of licences before 'flipping' them onto other buyers. In one example, an Australian home loans broker with no evident experience of mining, was able to secure licences for over 6000km2 of land (more than any other company or individual Global Witness has seen) by making payments to DGSM officials, and later teamed up with pop star turned businessman, Ragga Dee, who has close ties to the president's brother Salim Saleh.
Periodic attempts at reform of Uganda's mining industry have all been stymied by institutional corruption and vested interests. Bodies such as the Office of the Auditor General and the Inspector General of Government have done some good work, and with sufficient resources and political backing, could play a vital role in cleaning up the sector and making it fit for sustainable and aboveboard inward investment. There are also honest and hardworking employees doing their best to uphold the law at the DGSM. However, to date, their efforts have been insufficient in the face of the entrenched corruption and established ways of working at the Directorate.
Uganda is at a crossroads. If managed properly, its mineral wealth could create jobs and generate much needed revenues. Alternatively, if corruption and mismanagement are allowed to persist, Ugandans will continue to lose land and livelihoods, reputable companies will hold back investment, and the environment will suffer.
There is an opportunity for change. The President has recently made the mining sector a priority and the government has been working with the World Bank to reform the mining law. But the system needs a radical overhaul to ensure that transparency, accountability and environmental and social safeguards can prevail over self-interest and political patronage. Civil society has produced its own recommendations for improvements to the Mining Act, which can be found on our website.
Global Witness hopes that this report and the evidence it contains will help the Ugandan government, civil society and MPs, along with the country's international development partners, to identify the loopholes and regulatory failings that let this corruption prevail and fix them. The details and full references for all the case studies included in the annexes of this report should help law enforcement agencies and accountability institutions conduct further investigations and hold the corrupt to account.
Global Witness wrote to all of the people and companies named in this report to ask for comment. The responses we received are referenced and referred to throughout the text of the report. Further details of the responses we received can also be found in the annexes.
Source: Global Witness report
www.globalwitness.org
Do you have a story in your community or an opinion to share with us: Email us at editorial@watchdoguganda.com