The guitar is a fundamental instrument used to make music. It has six strings and is played with both hands by strumming and fretting. It takes a great deal learn, but once mastered, guitarists are usually very sought after instrumentalists.
In no particular order, Watchdog's Allen Kisakye lists the top 10 guitarist's currently plying their trade in the murky life of Uganda music.
Irene Ntale
Born on January 30, 1989, the RnB artist Irene Ntale started singing while in school and church choir where she also learnt how to play the guitar.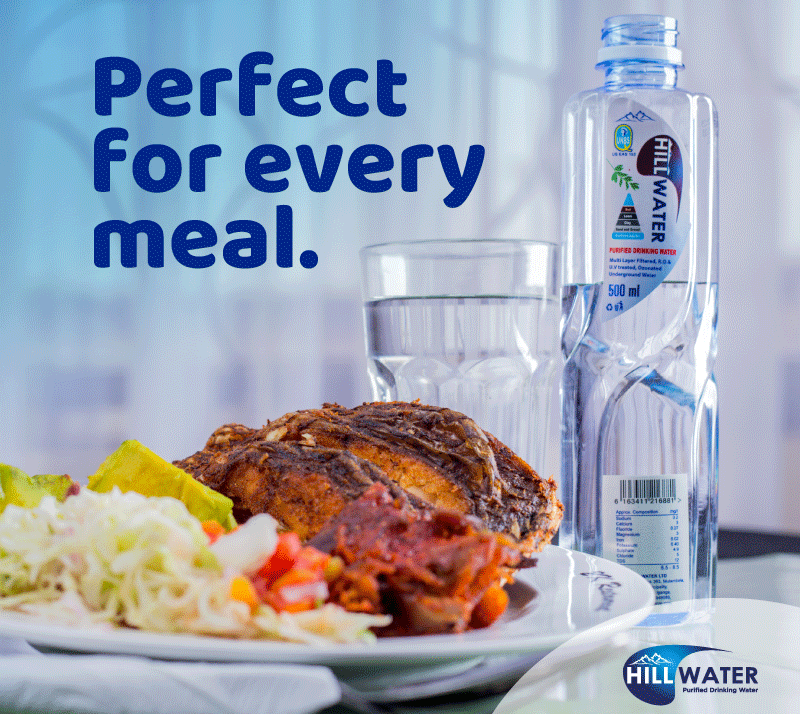 One of the 12 children raised by a single mother – after losing her father at the age one – Irene started her music career and as a guitarist at Victory City Church in Ntinda. She and a couple of friends formed Uneven, a rock band that would perform at small gigs on weddings, in local bars and clubs. The band split with the death of one of the members.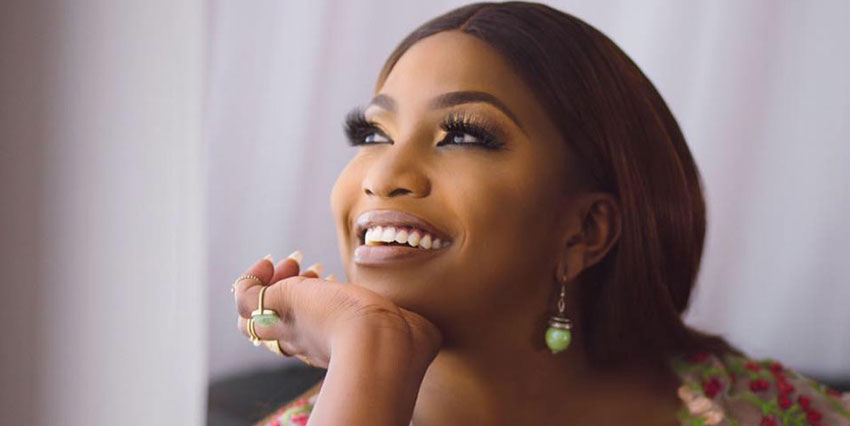 Bebe Cool then 'discovered' and signed her as a backup vocalist. The pair was able to do a collabo called 'Love Letter' in 2011 which instantly became a hit and opened doors to her success in the industry.
She later joined Swangz Avenue in March 2013 and recorded several songs like 'Nkubukinze', 'Esaawa', 'Gyobera', and 'Stay With Me' among others, but later she left this management to pursue a solo career in January 2017.
On July 6, Ntale registered success in her first solo concert dubbed 'Ntale Unchained,' in which she mesmerized revelers with her guitar skills and a wide range of vocals.
Charmant Mushaga
Master of the electric guitar, Mushaga was born in Ntondo village, in the Democratic Republic of Congo in a family of six children.
Mushaga started music in 1994 after leaving home. Then, he says, his father had handed him over to church friends in Bukavu, Eastern DR Congo. His new found friends introduced him to the guitar at Sinai Kashehe church.
He came to Uganda in 2004 as a refugee, and currently considers The Pearl of Africa as his home.
Upon arrival, he was introduced to Watoto Church and started work as a musical composer for the Watoto Children's Choir.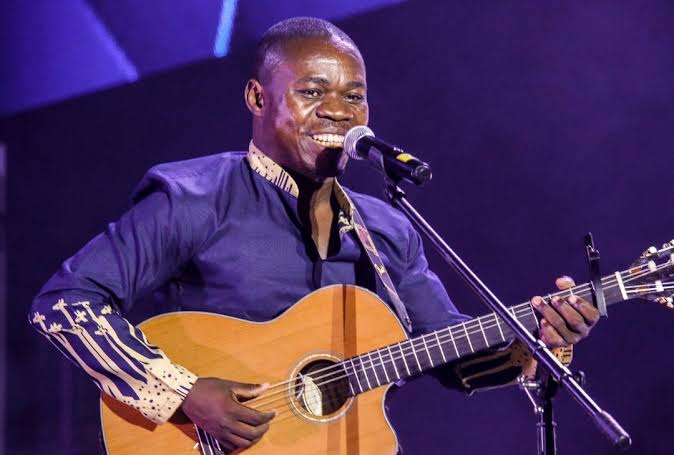 In 2010 he resigned to embark on a solo career. He has shared and worked on international music platforms with big music icons like Hugh Masekela, Michelle Bonilla, Micheal Olson and Isaiah Katumwa.
He is also the lead guitarist behind songs like Mbilo Mbilo, Nice and Lovely by Eddy Kenzo; Ntuuyo Zange and Kabirinage Wange by Bebe Cool. Sente by Bobi Wine and Lyto Boss, among others.
Shifa Musisi
She was born in the early 90's in Kapeeka, Luweero District to the late Abdul Musisi, the founder of Mulama Secondary School, Kapeeka. Born Shifa Nalubega, the afro soul musician prefers to go by her father's name, 'Musisi'.
Shifa is best known for her afro soul music songs like Owaluganda, Sanyu Lyange and Muntu Mulamu off her seventh album known as Olugendo.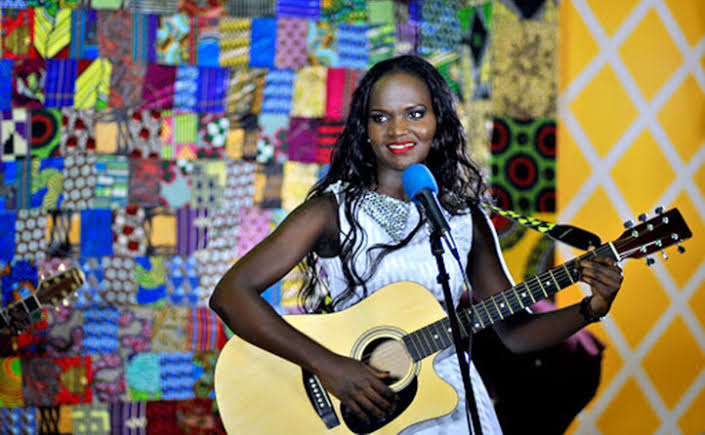 Her forte is the acoustic guitar which she started playing at the age of 13. Her inspiration was Yvonne Chaka Chaka. Musisi has performed on local music platforms such as Strings of my Soul, by Kenneth Mugabi, Blankets and Wine 17th edition.
Aziz Azion
He is an RnB recording artiste who was born on March 4, 1984 in Fort Portal but grew up in Kampala. He plays both the acoustic and electric guitar.
After his Senior Four exams, he made a move to music industry, and started by learning the guitar in 1998 in a local Kadongo Kamu Band called Mukuye Kadongo Kamu group. He later joined Paul Kafeero's group – Kulabako Guitar Singers.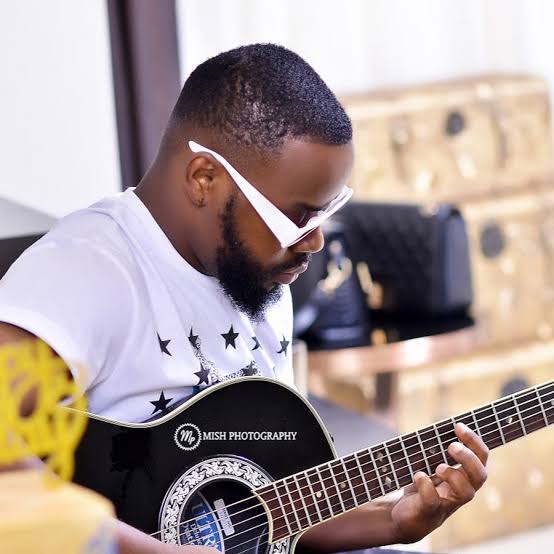 He has performed in various groups such as Diamond Production of Kato Lubwama and Eagles Production. Together with a couple of friends, he formed Jeckaki Band which further highlighted his credentials as a guitar maestro. Through Jeckaki, Aziz performed as a backup instrumentalist during Jose Chameleon's tour in Denmark, Norway, Belgium and Finland.
Despite his breakthrough in 2008 following the release of his hit singles like Nkumila Omukwano and Nakupenda, he still plays the guitar for different musicians.
Micheal Ouma
He is referred to as Uganda's Carlos Santana. And rightly so. Ouma literally makes the guitar speak.
A Christian, half Samia and Acholi, Ouma was born in a musical family and started playing the guitar at the age of 16.
His father and brothers are acclaimed guitarists which made it easy for him to learn how to strum.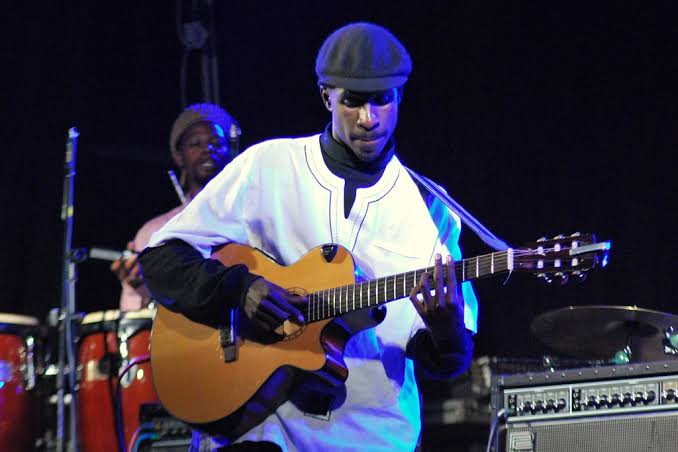 As a guitarist, he has developed a unique playing style informed by the traditional rhythms and melodies of Uganda roots music. He is an active producer both in studio and of live events, normally playing with Janzi band and with Ouma and friends.
Ouma is also a co-founder of Uganda band, 'Soul Beat Africa,' alongside Herbert Kinobe.
Joel Kisakye
His talent on the acoustic guitar overwhelmed many Ugandans during the Coca Cola Rated Next Season Three. He grew up in Luwero District but many people realized his guitar skills in 2015 after he emerged winner of the talent show.
Kisakye won himself a record deal for one year in Swangz Avenue and he did songs like Aliyenda na Bus, Okikola Otya and Love Enkubye Engwala.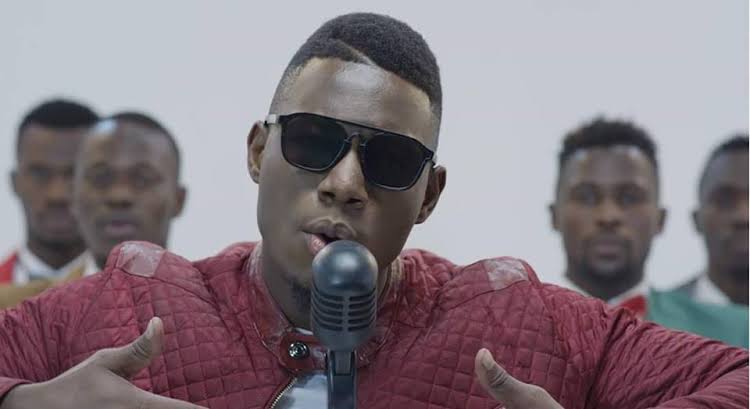 While in Swangz, Kisakye's guitar skills improved with training offered by the studio and advice from Irene Ntale.
Currently, he plays solo gigs in local clubs and bars after quitting Swangz in 2017.
Kenneth Mugabi        
He is a musician. He is a performer. He is a song writer. Most importantly, he is a very good guitarist. He also plays the tube fiddle. Mugabi is well known for remarkable songs such as Naki, Nambi, Kibuno omu, Mumuleete among others.
He joined the music scene while in Senior Six vacation, and participation in the Coca Cola Rated Next Season One.
When still in school, Mugabi was inspired by Paul Kafeero and Radio Mozey to join the music industry. That is when he made the acoustic guitar his friend.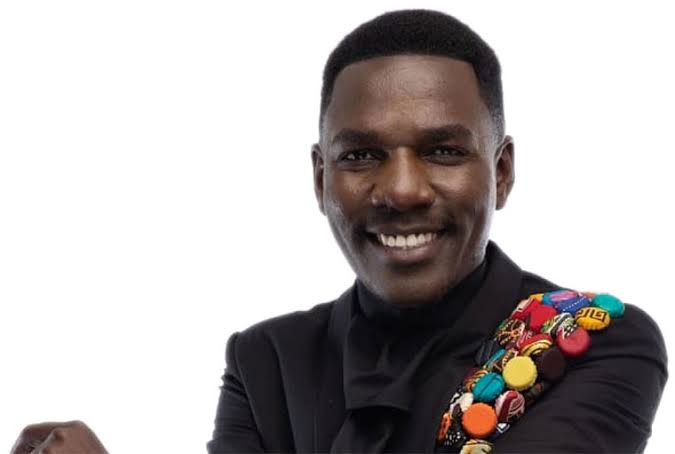 He has graced many gigs such as Qwela Junction, Roast and Rhyme and more recently organized his first solo concert, aptly dubbed 'Strings on my Soul.'
The strings haven't deserted him. They are part of his soul.
Afro-Menco Marshal
He is a new kid on block but has played the guitar with Qwela Band, Code 9 and for artistes such as Jose chameleon, Bebe Cool, Joanita Kawalya and Irene Ntale.
He is one of the best flamenco guitar players in the country. The flamenco guitar is traditionally played on a nylon-string style guitar, using fingers and nails, not pickups. He describes his style as Afro-menco Jazz.
 Tshaka Mayanja
He is a jazz bass guitarist. Son of the late Joash Mayanja Nkangi, a former Minister of Finance and Economic Planning, Tshaka also plays other instruments such as the piano, drums and Percussions.
An acclaimed reggae artiste, Tshaka is also a song writer and promoter famous for mentoring many up and coming artistes.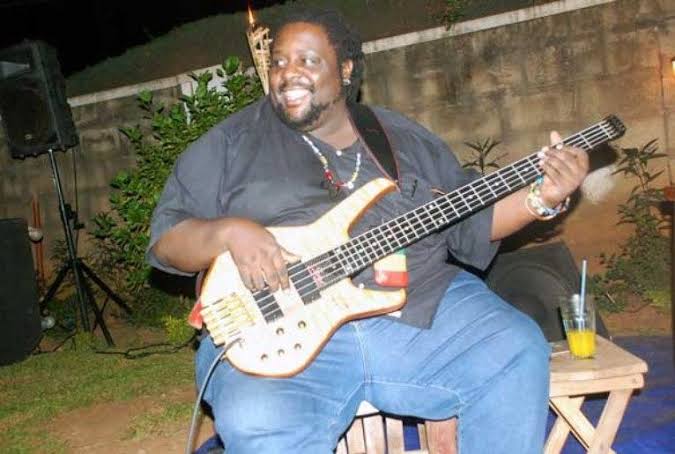 Together with songbird Angella Kalule, Tshaka released a 12-track album called Dark Chocolate. And that was just 12 of the 500 or so songs that Tshaka claims to have worked on in a career that spans about four decades.
More importantly though, Tshaka will be remembered for the Jazz Safari, an annual – now bi-annual – celebration of music that has seen the likes of Joe, Keith Sweat, Karyn Whyte perform live in the country.
Ernest Otim
This is not a surprise inclusion. Otim is a 'bass guitarman', also a producer, music director, composer and arranger.
Little is known of the 24-year-old but he has three jazz albums to his name. These include 'Love' 'Book of Groovation' and 'A Jazzy Christmas'.
He claims to have produced about five albums for other jazz artistes.
Inspired by Marcus Miller, Richard Bona and Victor Wooten, Otim owns a studio in which he produces majorly jazz music.
Do you have a story in your community or an opinion to share with us: Email us at editorial@watchdoguganda.com