Singer Jackie Chandiru is one of the artiste who had a promising music career, but it all went to waste due to drug abuse.
The singer's vibrate music career slowly started to varnish after she started doing drugs, till now that she only makes news for a bad cause.
Watchdog Uganda has put down the things one should know about the troubled singer, how she rose to fame, and how her drug addiction problems started leading to her downfall.
Who is Jackie Chandiru?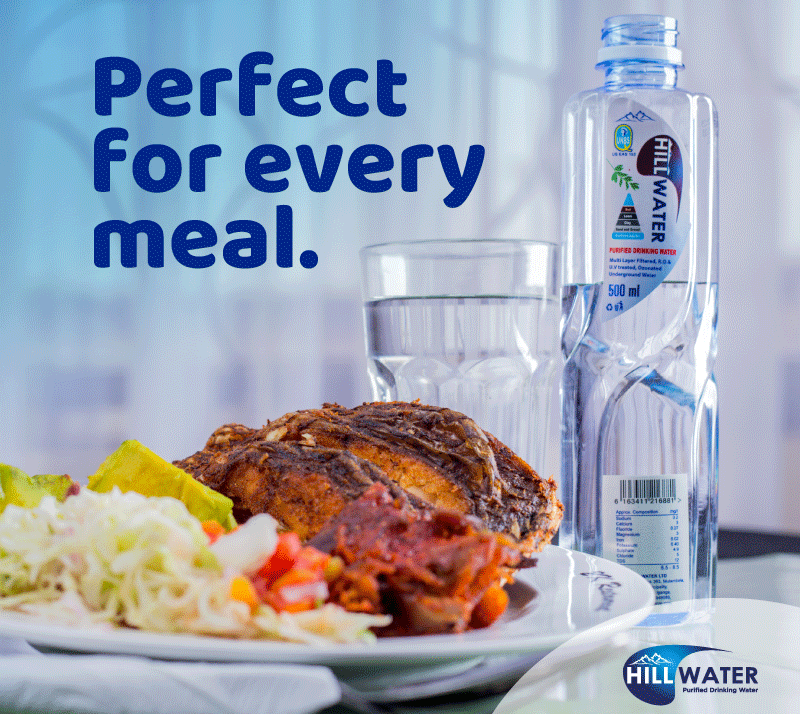 The singer was born on September 13, 1984 at Nsambya Hospital to Felix and Josephine Eyaa. Chandiru's father hails from Maracha District, Kijomoro Village, but her mother is Muganda.
Chandiru comes fifth in a family of seven.
She attended Nakasero Primary school, joined Nabisunsa Girls Secondary School for her O-Level studies, then Vienna Collage International for A-Level. Chandiru later joined Makerere University were she graduated with a Bachelors Degree of Industrial and Fine Arts.
However the singer didn't practice her profession, but just joined the music industry.
Joining the music industry:
Chandiru, during an interview recently noted that though she comes from a strict family, and when a chance for Coca-Cola Pop star competition came in, she saw it as an excuse of going home late, little did she know that it was her starting point to stardom, she was still 18-years-old.
On this music competition finals in 2002, Coca-Cola Pop Star competition chose three winners from Uganda who include Chandiru, Lilian Mbabazi and Cinderella Sanyu.
This is where the idea of forming Blu*3 started, and in 2004, the all-girls singing trio launched their music career professionally under the management of Steve Jean.
Blu*3 became unstoppable after registering a lot of fame and success, like they constantly received nominations from international and local awards, recording hit songs like Hitaji, Burn, among others.
Chandiru and how Blu*3 success crashed:
In 2008. After five years of working together, Cindy Sanyu, one of the co-founders of Blu*3 quit the group for a solo career.
It was reported that after Cindy had gone away on holiday with her boyfriend Mario Brunetti, Chandiru and Mbabazi voted to threw her out of the group.
But Cindy blamed this decision on Chandiru, claiming that she was very selfish, self-centered and believes a lot in witchcraft, something that always bought a rift among them.
However, in bid to keep the group moving, they recruited a new singer Mya Baganda in 2009 to replace Cindy, but things still failed to workout.
After two years then, the group was abandoned and Chandiru launched her solo career in 2010 with her debut song Agassi.
Chandiru's success as a solo artiste:
Because of her strong performance and vocal prowess, Chandiru gained fame as a solo artiste very fast more than her former bandmates.
With her debut song as a solo artiste 'Agassi', Chandiru won the award for Best RnB song in the Diva Awards, the same song also managed to win her Video of the year Award in Pearl of Africa Music Awards in 2011.
The singer then recorded many songs which included, Gold Digger, I belong to you, Gwoyagala, Overdose, Bakusigula. And later released her first album 'To Live or Die' in 2011 that featured songs in Lugbara, Luganda and English languages.
Because of her promising career and fame, Chandiru was one of the artistes selected to feature in Coke-Cola Africa session 2 in 2014. Her stardom was felt both on local and international scenes.
Chandiru's Love life: 
The singer dated city lawyer, Caleb Alaka back then in 2012, and according to sources, Alaka was 'the big man' financing her music career.
However, their relationship was always on and off, they on several occasions planned an introduction and wedding ceremony but it always failed to happen, till when a woman identified as Linda Namuli came in the picture, claiming that Alaka was her husband.
Namuli was quoted by one of the online news websites saying that she was the official wife of Alaka, and that they were already blessed with three children.
She pinned Chandiru for a witch, claiming that the singer used witchcraft on her man that forced him love her, and also made him (Alaka) take their three children from her to Chandiru's care.
Namuli was confident that when Chandiru's witchcraft fades, Alaka will dump her. And In just a year after Namuli's ranting, the lawyer dumped Chandiru and went back to his wife.
Later in 2015, Chandiru found new love and tied a knot with her Dutch boyfriend Nol Van Vliet, in a secret wedding, but this relationship also failed to work after she got introduced to drugs.
It was reported that Vliet tried to help Chandiru get over her drug addiction, but he felt like his wife wasn't doing enough to get better.
Vliet noted that Chandiru's addiction problems were spoiling his name, that when people visited Google to search for his name, it was Chandiru's dirt that came up, he reported that Chandiru was also sleeping with junkies and couldn't stand it, thus filing for a divorce later in 2017.
Chandiru's drug addiction and how it ended her career:
It was reported that Chandiru was using a lot Cocaine, GHB and menthol drugs that she later became addicted to.
In 2016, Chandiru was admitted to Bunamwaya Rehab Center Zana for treatment, and after six months, the singer got better and was discharged.
Months after her discharge, the singer got relapses after her husband made her sign for divorce. To make things worse, the people who she entrusted to revive her music career made her sing and refused to pay her.
Her life reportedly became very hard that she was even kicked out of the house, thus forcing her into depression, then back to drugs.
Chandiru's condition became severe after then, to an extent that her family started to write different letters to charity organizations and individuals, both in Uganda and abroad requesting them for financial assistance;they wanted to take the singer to France for further treatment.
Chandiru returns to fame, starts doing drugs again:
After three years off scene, Chandiru resurfaced at Pastor Robert Kayanja's Miracle Centre Cathedral were she promised to give her life to God, this after 'quitting' drugs.
The singer later re-launched her music career and for a short time, she managed to pull a big fan base as many people were ready to appreciate her talent again.
Chandiru managed to record a collabo with singer Jose Chameleone dubbed Whine it, released her single Mi asiku, she was also able to share the stage with Congolese singer Awillo Longomba during his show in Uganda, among other achievements.
However, in July this year, when everyone thought that all is well with the singer, unknown source shared news that the singer was admitted at Naguru Hospital over drug addiction problems again, and that her health condition was at its worst.
Later along, the singer managed to escape from the hospital facility, and according to event promoter Balaam Barugahara, Chandiru's condition was bad that she needed a lot of money for her treatment, that was between Shs1.8 million to Shs2.5 million each month.
And for that reason, early this week, Balaam launched a fundraising campaign to help the singer raise money for her treatment, but to his surprise, Chandiru's family came out to claim that they can and have always taken care of their member and the fundraising campaign was uncalled for thus forcing the events organiser to call off his plans.
However, this wasn't the first time Balaam came to Chandiru's rescue; in 2016, the singer underwent a heart surgery at Mulago Hospital, but it was Balaam who paid most of the expenses.
All we can say now is that the singer is in a recovery process under her family's care.
Do you have a story in your community or an opinion to share with us: Email us at editorial@watchdoguganda.com