By Mike Ssegawa
I have started feeling older. Older especially after my seven-day round trip to Oklahoma City at the end of September. My body clock told me you better keep physically fit otherwise 'I cannot take hectic tasks".
I love travelling. That is the best way to read many books at ago – by travelling you read geography, history, architecture, psychology, anthropology, sociology, political science, law, name them. Travellers are well informed people. Well read.
Earlier Mr Joe Hight, an Oklahoma Journalism Hall of Famer, and now chair of journalism Ethics at the University of Central Oklahoma had invited me for the 'Breaking the Barriers' conference he was organising together with students of Mass Communications at UCO. The annual conference is planned and executed by students with advice from their professors and faculty.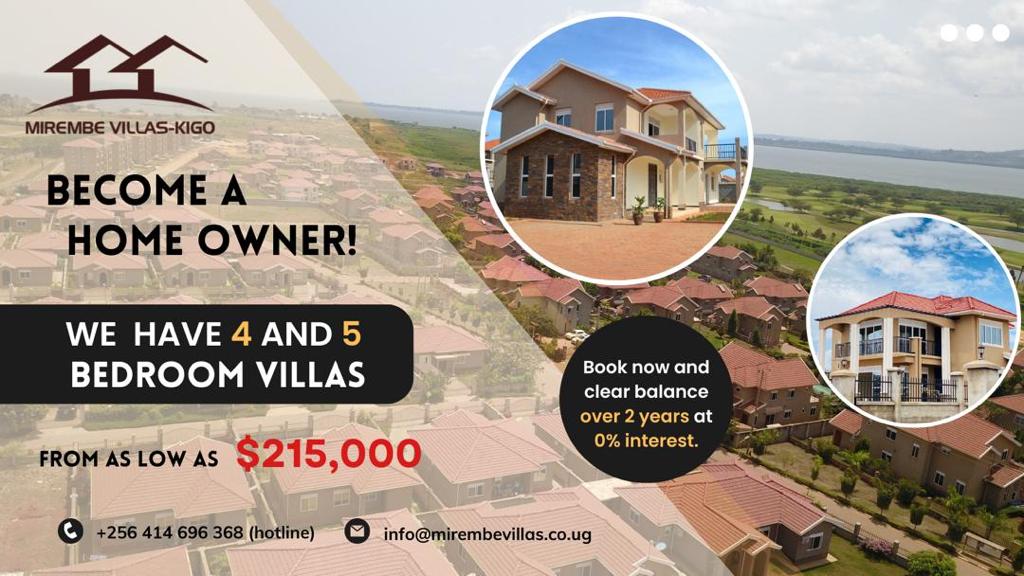 It was my first time at #UCO. It is a campus which leaves such an impression given the fact it is located within the city distance. The last time I was in Oklahoma in 2011, I was a Food Security Fellow based in Stillwater town, an hour drive out of Oklahoma City. There sits a proud Oklahoma State University (OSU), an old land grant university more famous in the US for its Cowboys college football side and it has a lot of land. You could say the university owns the town. UCO different.
This is how the week went.
1.University of Central Oklahoma
I have a Broncos t-shirt. That is the name of the team of the University of Central Oklahoma. Although they are not in the top flight teams such as Oklahoma State or University of Oklahoma, Broncos is now my team too. UCO is a smaller institution compared to Oklahoma State University OSU which occupies an entire town of Stillwater or the University of Oklahoma (OU) in Norman. However UCO is urban, located in the heart of the lively Edmond suburb. Edmund can also be described as 'a beautiful township you can actually call its own city'.
With a population of about 16,000 students, UCO is the best placed university in Oklahoma to serve the educational needs of the city working class. Their courses, I came to learn, are skills based programmes which enable students to go out there to practice what they study immediately.
Well, if this campus isn't cool, then what is it? Otherwise, how could I ever meet with the president of UCO, Mr Don Betz. See, Mr Betz is a very busy person but when Eriech Tapia, a student asked him to meet me, he obliged.
And this is not about the university president, it is the culture of the campus – doors at UCO are open and this makes learning more flexible and accessible. What beats a student with access to their professor?
The conference I attended was in principle discussing the challenges of the day with an aim of proving solutions to what is happening in today's media environment.
2.'Breaking the Barriers' conference
Having worked in the digital news business for two years now, and clocked a decade in journalism, I have a qualified opinion on such matters. There is a problem of fake news. I spent over 50 hours travelling to US just to talk about that, which means it is serious. Note this, twitter has admitted that over 40 per cent of news feeds on its platform is fake news! Really? And Facebook is of course under Congress probe for not vetting sponsored news on its newsfeeds during the presidential elections which brought in Donald Trump.
'Breaking the Barriers' was therefore timely to bring the awareness of the challenges for people whose main source of news is the internet. Pause. Think. Before sharing internet news.
Now, what made this conference tick was the depth of people lined up to speak including John Perry, a data specialist at the Atlanta Journal Constitution, Ziva Branstetter, senior editor at investigative news portal www.revealnews.org. Dawn Turner, director of marketing and brand management for the Oklahoma City Thunder, one of the biggest basketball team in the US as well as John Banas, an associate professor at the University of Oklahoma; Terri Watkins, director of communications for the Oklahoma attorney general's office and Matt Upton, an associate professor at OSU, among others.
The most revealing part of this was the experience students get in crafting platforms that shape their society.
3.Dinners
Joe and his wife Nan picked me from the Will Rogers Airport after more than a 25 hours journey, they drove me to the historical Route 66 highway made famous by The Beatles' 'Get Their Their Kicks On Route 66' album cover. We had our dinner at the Pops 66, a landmark eat out and gas station decorated by hundreds of sodas. You pick any drink you want…all tribes around the restaurant cum bar and shopping store. Outside, I took a memorable photo with Joe, before the 66-ft.-tall soda bottle. Lots of people visit and take photos at this spot as they drive along Route 66. It is a tourist attraction of sorts.
On one of the days, it was caught up with students Eriech, Makayla Rodriguez and Megan. They are incredible students, part of the organising committee of this hugely successful conference. We talked everything. I discovered Eriech Tapia is a politician in a pipeline. I wish him luck. I am sure all the three students as well the class behind that conference are destined for bigger things in life.
4.Interacting with students and staff of two more universities
I was not just at UCO. I returned to #OSU after six years. It was a pleasure meeting food security fellowship coordinators; Dr Craig Edwards and Shelly Sitton. Dr Dwayne Cartmell, the other department head was away in another state – these people are doing a great job for Africa development especially Uganda in the area of agriculture and entrepreneurship education. I understand the agriculture communication department now takes fellows on the YALI programme and a fresh round should be announced soon. Ugandans aged under 35 with proven leadership roles should apply. In the evening Dr Craig threw us a dinner with a growing Ugandan community at OSU doing post graduate studies at a Chinese restaurant. Craig is one person who has helped many Ugandans go into post graduate studies at OSU. Some of them are already doctors including Stephen Mukembo who started his masters degree in 2011.
I didn't stop at OSU. I visited their rival campus, the University of Oklahoma (OU). This is the ultimate university in Oklahoma, I must admit. Laid back. With an academic aura around it. It impressed me as indeed an academic centre. It is grand and imposing building, particularly the Gaylord College of Journalism is a definition of excellence. Here, I had lunch with journalism school dean Mr Ed Kelley, a former editor of the Oklahoman together with Prof Elanie Steyn. This was an incredible moment as we sat talking with two busy people at the faculty. We talked about the state of journalism in Uganda. Elanie told me she was coordinating the fellowships program with Asian countries, something what OSU does with Africa. I pray they consider opening up for East Africa. I would like to see some Ugandan journalism graduating from this university.
Later, I spoke to Elanie's Business in Media Class'. Most of the students were also staff at the OU Daily, the college newspaper which serves the community in Norman. I joined their editorial meeting as they ran through the story docket for their Friday edition. Their advisor Judy Robinson will be a subject of my future blog. It was a rewarding time speaking to her. In the evening, we were at a symposium hosted by the Gaylord College of Journalism where I was on a panel with the head of the Republican Party in Oklahoma State, Pam Pollard. The other panelist was Tres Savage, who runs a news and commentary website and Sun Kyong Lee, as an assistant professor.
5.Bomb Memorial and Museum
My friend Clytie Bunyan, of the Oklahoman newspaper picked me in the morning for a city tour. Most interesting part is what you should not miss next time you are in OKC. The Oklahoma City Bombing Memorial. The memorial was created as memory for education, community healing and tourism. 168 perished in the April 19, 1995 attack on Alfred Murray Building, a federal facility which also housed a daycare. The attack was masterminded by a US citizen Timothy McVeigh, a former US solider. This is a reminder that anyone can be a terrorist. McVeigh was arrested a couple of days later, prosecuted and killed for the offense.
6.Visit Best of Books
Before I signed out of OKC, we passed by the best place to pick a book. It is called 'Best of Books' owned by the Hight's family. Joe's wife Nan runs it. I am privileged I crossed paths with Joe and Nan. If you don't find a book at Best of Books while in Oklahoma, resort to Amazon.
7.I don't like Schiphol Airport.
People I always find at Entebbe Airport, wear smiles on their faces. I do not know why but maybe it is about Uganda's infectious happiness and friendliness. Or it is the excitement of flying out or arriving home! However, those smiles vanish when you reach Schiphol Airport in Amsterdam. This was the second time to gone through Schiphol to US and I have been subjected to another interview!  Of course I have disappointed the overzealous and racist security guys here since I use no narcotics, don't carry any weapons, and I never have any plans of "disappearing in their miserable country". I have never seen Dutch police at the airport checking white people. They pick out blacks and brown people. I don't really know why.
I have also failed to understand why anyone in Amsterdam would subject me to an interview when it is clear I am on transit to US, and not entering their country.My passport clearly has a visa indicating that the immigration officers at the US embassy was satisfied with my purpose for the trip! By the way I don't mind the police stopping me if I am breaking the law. Or if I appear lost! For Amsterdam police-it is about your skin pigment. Sad.
Going through Minneapolis in Minnesota made me forget the negative energy I gathered in Amsterdam. These folks at Minneapolis are more welcoming. Make visitors feel they are still on earth. Amsterdam folks possibly think they have made it to Jupiter!
Before I sign out, Kigali Airport in neighbouring Rwanda is taking our jobs and revenue. I don't know how it came to be. KLM makes a stopover in Kigali before landing in Entebbe. It used to fuel from Entebbe. Now, that is done in Kigali, so is the cleaning of the planes which actually picks more customers in Entebbe on this route. How did we lose this business, #CAA? I guess it is about how we did the job they had given us. Let us ensure that we don't lose a single job or dollar. That will make Uganda a great country.
Back to my aging body. There is something called #jetlag. I have done hundreds of  kilometres in air but never felt my body so tired. On my return from #OKC, I spent a week sleeping late and waking up so late. In Oklahoma, I was waking up too earlier and going to bed late. My body clock just jammed. Yet – I don't hope to stop reading 'travel books' – where I physically experience the book. My Oklahoma book is such a nice read.
Do you have a story in your community or an opinion to share with us: Email us at editorial@watchdoguganda.com