He's one of Nigeria's most influential and well-respected pastors in a country that is fervently religious, so when Pastor Enoch Adeboye speaks, people listen. Although sometimes a little later than intended.
In the past few days a YouTube video (which was posted over a year ago) has set digital tongues wagging. It began as a simple sermon from the pastor advising young people on marriage. But one line sparked a social media fire.
"Don't marry a woman who can't cook," Pastor Adeboye said to rapturous applause. "A girl who cannot cook will not be a good wife."
He went on to issue his decrees for those on the hunt for a husband too.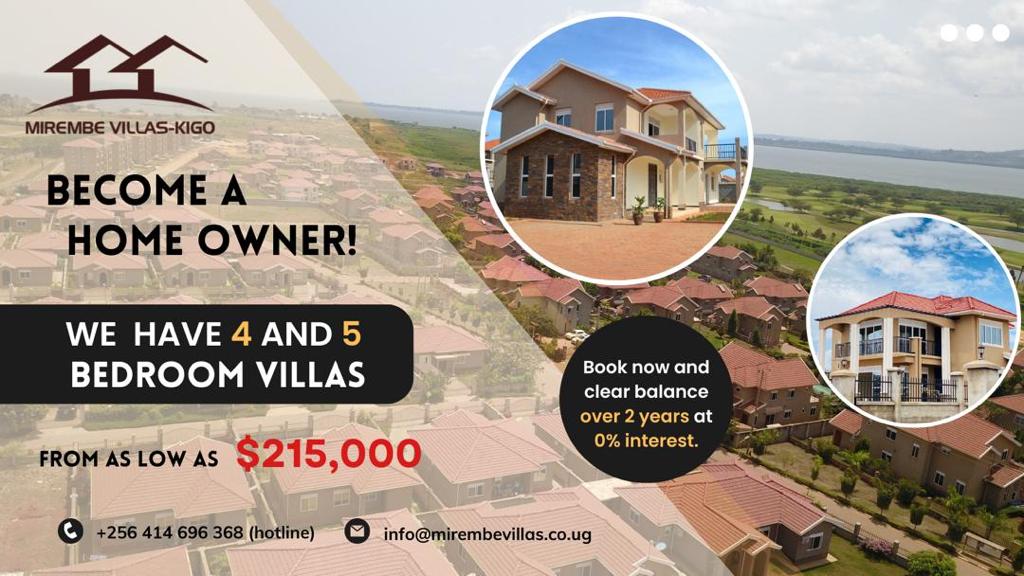 "Don't marry a man who has no job…A man is to provide for the house, not the other way around."
It's not clear who first shared the video or why it has resurfaced now. But it has been trending all week with more than 30,000 tweets, with it appears about equal numbers supporting or opposed to the pastor's advice.

Many Nigerians have seen this as part of a larger conversation on feminism and as a manipulation of the bible to keep women in traditional gendered roles.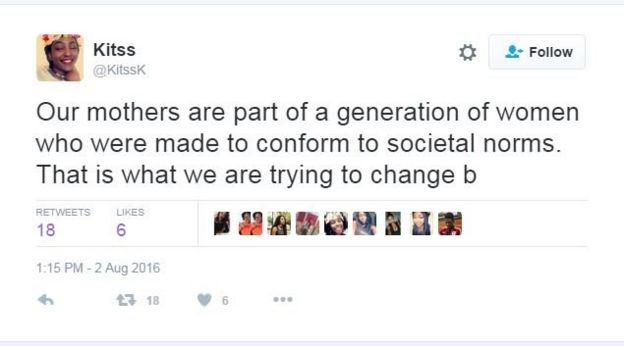 But this is a country where religious traditions crosses over into much of every day life, including law.
Even some who regarded themselves as the most progressive of tweeters, felt cooking was still very firmly in the woman's realm.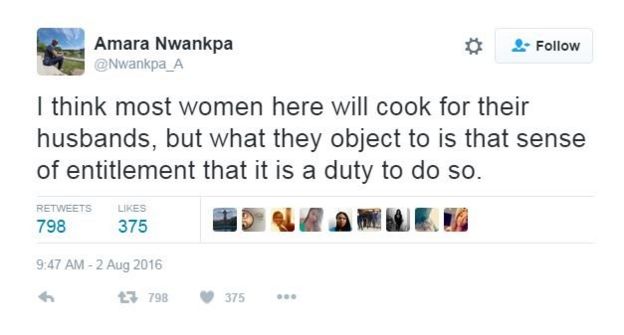 But millions of women in Nigeria are now in work (48% of women work, that's not far behind the US or the UK with 56%) and they're caught up in that gap between tradition and a modern way of life. Cooking is seen as unmasculine.
Nigerians take their pastors as seriously as they do their food as many people hit out at the critics saying they are in no place to criticise a man of God.
---
Follow BBC Trending on Facebook
Join the conversation on this and other stories here.
---
Pastor Adeboye is head of the Redeemed Christian Church of God one of the fastest growing churches in Nigeria. He is also one of the wealthiest pastors in the country. This week he issued a statement reminding people that despite the tough economic times in Nigeria, they shouldn't forget to pay their church dues. For some people the online debate is about the power of Nigeria's churches.
But it wasn't just a serious and existential online debate, there were many who saw the funny side.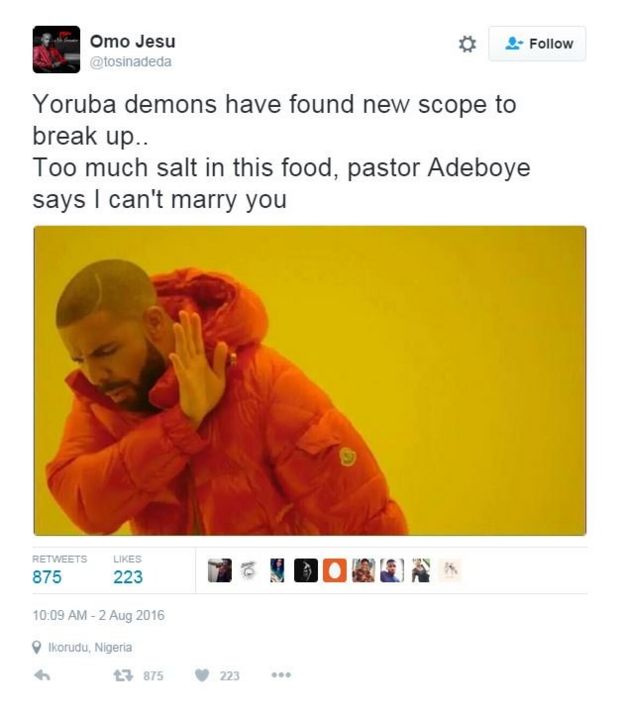 Arguments over who does what at home is something women in many parts of the world are familiar with.
In Nigeria, it seems that conversation is just beginning.
Source:http://www.bbc.com/news/blogs-trending-36968555
Do you have a story in your community or an opinion to share with us: Email us at editorial@watchdoguganda.com