Bugolobi is one of Kampala's most attractive suburbs. It is a residential neighbourhood for Kampala's middle class and of course, a busy entertainment and shopping centre.
Yet, there was no hotel to speak of in this part of the city until The Athena Hotel on Plot 21 Faraday Road just opposite Bugolobi flats, came to steal the hearts of everyone who visited it. The hotel set up about eight months ago is about to an official launch in a couple of weeks' time.
[media-credit id=3 align="alignnone" width="850″]
[/media-credit]
Out of curiosity, I checked what others say about the hotel. I found this one. Trip advisor has already endorsed it: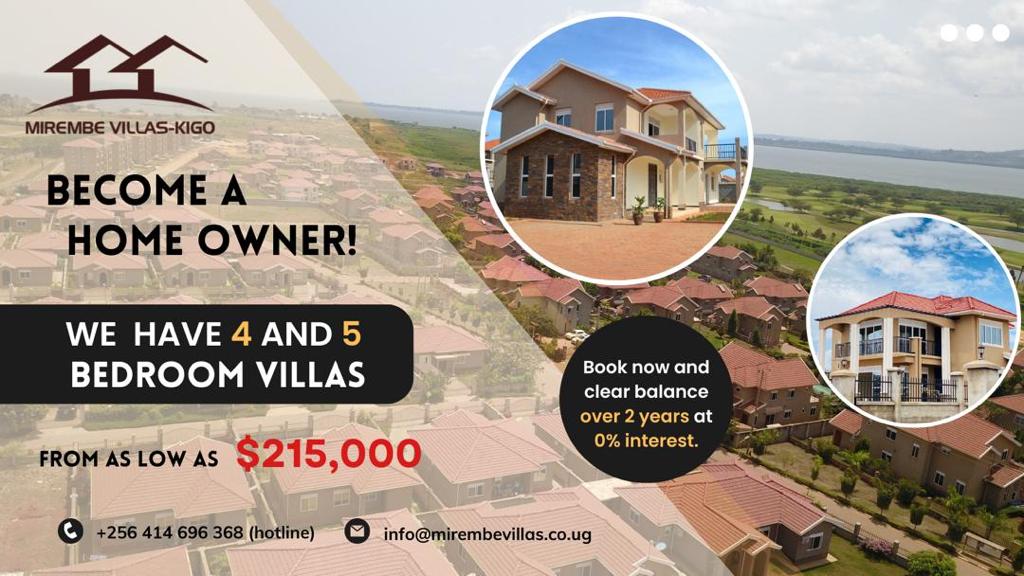 "The Athena Hotel has raised the standard for business and luxury travel in Uganda; with rooms and amenities of unequaled quality, it is located conveniently in Bugolobi, on the outskirts of Kampala city. Fully furnished rooms are guaranteed to meet the modern traveller's needs; from free wi-fi and personal work spaces to luxurious rooms and suites for a restful night."
[media-credit id=3 align="alignnone" width="850″]
[/media-credit]
For me, I had gone to meet someone there. Actually, I was to see one of Africa's best hospitality coaches Ayub Kato, who is now their hospitality training consultant. I could witness that his being part of journey is worth talking about, and I wrote a story about him here; Hospitality service guru Ayub Kato shares 10 tips to take your hotel to another level
Named after a Greek goddess, The Athena Hotel, gives you a feeling of people who know what they are doing.
[media-credit id=3 align="alignnone" width="850″]
[/media-credit]
From the time you arrive, the guards do their job of checking your safety worthiness properly, but with a touch of a friend welcoming you home.
The receptionist ushered us into the lobby area and fast got us in touch with a manager who I later learned was Jackson Odongo. Jackson led us to Ayub with whom we had an engagement.
[media-credit id=3 align="none" width="850″]
[/media-credit]
From Jackson, I understood that customer service means much more to The Athena hotel – he told me that their hotel was a unique brand from its ambiance, service, rooms, food, name it.
"We pay attention to details and follow up with clients who visit us," he said as we networked for a copy of minutes.
After my meeting, I returned to catch a minute or two from Jackson.
"May I ask you a couple of questions for my blog?" I asked.
"Here we don't say no," he answered smiling, to make me comfortable with my questions.
First, I asked him if I could speak to the chef. He said it was okay.
I wanted to thank the chef personally because he had made a meal for my friend and I in record seven minutes after our order. It was a delicious meal of chicken wings with French flies.
I teased him about the first decent and classy hotel in Bugolobi area, in a walkable distance from Bugolobi trading centre and smiles on his staff.
"We do train every day," he told me their secret. "We are in a dynamic industry so; we make sure our staff think about you the guest above everything else."
I learned that the restaurant and bar were open to the public, non-residence with a happy hour during week days offering you a beer free for every one bottle you buy at sh10,000.
Meanwhile, you can have meal at the following hours:
Breakfast: 6.30am to 10am
Lunch 11.10am to 3pm
Dinner: 3.30pm to 11pm
"We serve intercontinental dishes," Jackson said.
By the time I heard that Athena has 50 rooms, meeting room for 50 people, a boardroom for 12 and cake shop, the chef had joined us.
Chef Jude Watua has been at the job for a decade. He told me that he loves preparing fish, which he says, he wants to spend two hours on!
"Yes, I want to leave it to rest. You never rush fish," Watua says on why grilled tilapia at athena will leave your taste buds yearning for more.
No wonder, fish is one of the most ordered item on the menu here, as well as chicken breasts.
"We are a business hotel so we also mind about your time," the chef quips. He emphasizes that speed and efficiency is in their DNA because they don't want to keep customers waiting.
Rating:
Customer care – 9\10
Speed of service: 9/10
(Small) Parking: 6\10
Food: 10\10
Room service: Didn't check it out
Internet speed: 9\10
Sauna & Spa: 9\10
Do you have a story in your community or an opinion to share with us: Email us at editorial@watchdoguganda.com