The Ministry of Gender, Labour and Social Development has released a list of 166 companies registered to export workers.
The list, published by the Uganda Association of External Recruitment Agencies includes several suspended firms and others accused of exploiting and trafficking girls.
The suspended firms include Elite Winners Agencies, Dream Connect Ltd, Elite Placement Consulting Ltd, The Eagles Supervision Ltd, Fly International Jobs and Sahara Recruitment Agency.
Under scrutiny is Middle East Consultants whose two top officials were arrested last week for allegedly getting money by false pretense with a promise to provide employment in the Middle East and also failing to refund it.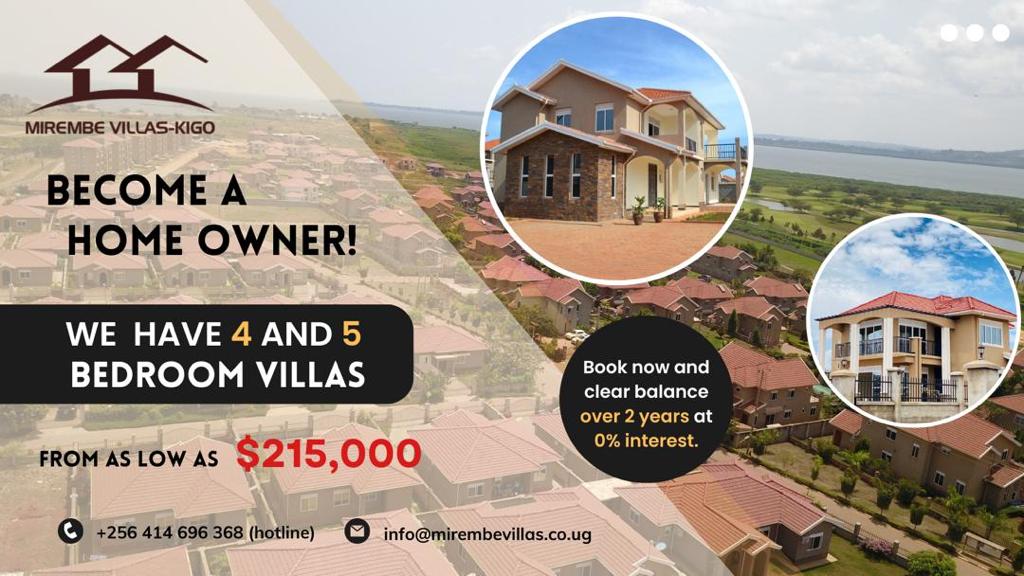 The arrested include Benon Kunywana, the company's General Manager and Owen Ayamba.
It is alleged that the duo fraudulently collected money from 27 victims.
They are also accused of torturing the clients who attempted to do a follow up on their money totaling to Shs51million.
On the other hand, Ayamba is as well charged with trafficking of girls to the Middle East countries.
Below is the full list
2Nile Public Relations Agency limited
The Gideon men Ltd
Normandy Company Uganda Ltd
JAG Security Group Ltd
Security Link Limited
Ham property Services and Management Ltd
Maghrib Agencies Limited
Saracen U Limited
Tirajo Employment Agency Ltd
International Employment Linkages
Middle East Consultants
Round off International Ltd
Mobile Labour International
Horeb Service Uganda Limited
Axis Warriors Ltd
Reliable Logicians Uganda limited
SWATT Services Ltd
Al-Madinah Agency Ltd
True North Consult
Verdant Pastures Agency
Eskom link Ltd
KHM International Consultants
Global Manpower Solutions
Essential Communications Ltd
Malsu Apollo Investments
Spin Labour Consultants
Trustin Company Ltd
Amiyal Safer Ltd
Golden Arm Limited
Alasker International Ltd
St Augustine International University Ltd
Archeris New Limited
Raama Africano Uganda Limited
ABS Consulting Group Limited
Cella Investment Ltd
Bright Star Creations International Limited
Jericho International Uganda Limited
ISAB International Limited
Tusano Combined Uganda Ltd
Alsalam Logistics And Consultancy LTD
Provio International Ltd
Ridah Uganda Ltd
Creative Group International Ltd
Afrusky International Ltd
Jabez Consultants Ltd
Alkareb Limited
Greener Pastures Overseas Consultants
Explorer Duabi Ltd
Ez Visa Kampala
Al Saud Agency Ltd
Taiba Manpower Agency Ltd
Triple World Group
Six Stars International
Mariba Agencies Ltd
Protectorate SPC Uganda
Amazing Garce Labour Services
Swift International Recruiters
Marphie International Recruitment Agency
Al Quarashee Co Ltd
Labour World Connect Ltd
Elfirsan Group Ltd
Prime Linkages Ltd
Doxa Connections Ltd
Great Lakes HRM Limited
Derm Logistics Uganda Ltd
Premier Recruitment Ltd
Rangers Security Ltd
Elite Winners Agencies
Tempco International Ltd
Khaleej Agencies Ltd
Falcon Manpower Ltd
Fresh Mind International Ltd
Dream Connect Ltd
Macro Manpower Ltd
Elite Placements Consulting Ltd
Sipi Contours Company Ltd
Rokas Recruitment Services Ltd
Ambatt Recruitment Company
Time Corp International Placement Limited
Empowerage International Ltd
Progressive Workers WorldWide
Labour Frontiers International Ltd
The Eagles Supervision (Suspended)
Q-Sourcing Ltd
Serveu International Recruiting Agency
Bantu Establishments Ltd
Forbes Enterprises Ltd
Kamwe Trading Co.
Kazi Masters Ltd
Harchae International Labour Agency
Top Notch Recruitment Services
Atilis Job Mart Uganda
Ejanzi ltd
High Ground International
Time Master
Elfaeed Company Ltd
Afrisun International
Almared Agency For Recruitment and Consultancy
Fly International Jobs
Sesert Treasure Ltd
BM Forex Workers Ltd
Shukran Habib Consultants Ltd
Atlas Impex Ltd
Glorious labour Services
Mandela Logistics Ltd
Platinum Projects Ltd
Prospects International Ltd
Al Iman International Services
Tripai Overseas Agencies
CSX Group Limited
Arur and Hanaa International
Transcend Agencies International
Staffing International
Impact Recruitment u Agency
HBM Recruitment Agency (U)
Modern Star International Ltd
Golden Star Recruitment Agencies
Skynet Consultants International Ltd
Prime Recruitment Co.
Strepa International Services
World High End Gate International
Alsater Company U Ltd
Jerusalem Recruitment Agency
Hays Recruitment Experts Ltd
Spotlight International Recruitment Agency
International Opportunities Ltd
Gulf Link International Ltd
Imara Global Employment Ltd
Sahara Recruitment Agency
Zion Worldwide Placements
VBC Labour Experts Ltd
Kings Land Agency Ltd
Wakanda World Ltd
Work Ways Uganda
Double Joy International Ltd
Kleeja International Ltd
Absolute labour International
Precision International Labour Connections Ltd
Mulcorp Resources Ltd
Antal International Ltd
Altaleb Service Ltd
Orone Recruitment Services
Al Shaolah SMC Ltd
Spence Courts Ltd
Efraz International Recruitment Agency
Alruwwad Company Ltd
Ekisiinga Recruitment Co. Ltd
Afwan Group Ltd
Nile Treasure Gate Company Ltd
Alwaleed Investment Ltd
Labour Worth International Job Agency Ltd
Jobline Consultancy Uganda Ltd
Optima manpower Placement Ltd
Marhaba Recruitment Agency Ltd
Exertion Force International
Motion Works Ltd
Saliwa Recruitment Agency Ltd
EBBO Tigers Security Services
Hala Uganda rec. Ltd
Cashin Business Consult Limited
Kefura Investments Ltd
Ephraim Agencies U Limited
Unique Recruiters Ltd
Neptune obs Lt
Suubi Recruitment Co. Ltd
Cayman Consults Ltd
Do you have a story in your community or an opinion to share with us: Email us at editorial@watchdoguganda.com