Abasoga Mbasekeredde!
I have been telling you here many times that it is a deliberate and systematic plan by NRM to make Ugandans poor simply because poor people can easily be managed and controllable!
Many people were shocked at the recent Kyabazinga ambassadorial appointment by the Ssebagabe, I was not because that is one way to further keep the Busoga region in abject poverty!
Jinja is almost a 40-minute drive from Kampala but how come there is nothing from there that is being sold in Nakasero market?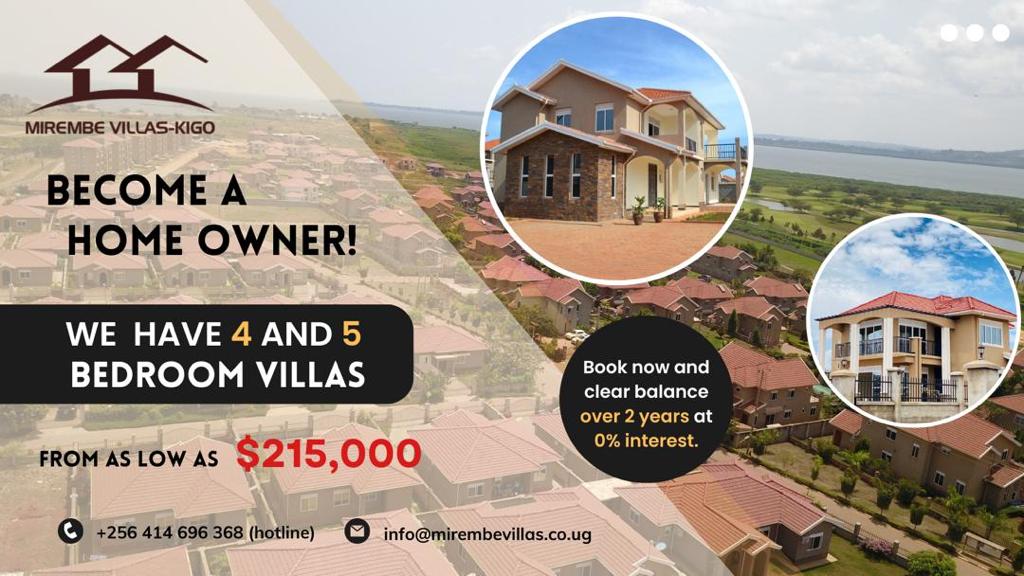 We used to know Jinja as the Uganda's industrial district and many schools would visit for tour but today what comes in your mind when when you hear Jinja; jiggers!!
How can the Basoga allow a Mukopi from Ankole appoint their King on such a useless post?
How and when will the Kyabazinga get time to work on pressing issues of his subjects especially poverty eradication programs? What if money is squandered in his office since he is a public servant, will he survive jail? Museveni's appointment of Kyabazinga is the greatest familiarity and ridicule Basoga as a people and Busoga as a region has ever experienced!
Jinja is blessed with the fact that it receives thousands of tourists tracking the source of the world's longest river (River Nile), many people go to Jinja for merrymaking to enjoy bungee jumping, boat riding and there are so many tourist attractions that can actually cater for all the Busoga Kingdom's budget!
On the contrary, Busoga is one of the poorest regions in the country despite the fact that it's one of the largest grain producers. Illiteracy rate in Busoga is quite alarming with high school dropout rates! These are some of the challenges that would be addressed by the Kyabazinga but unfortunately he cannot because his attention is now going to be divided!
Busoga is actually blessed with powerful and influential people both in the government and the private sector!
These powerful people have however decided to abandon their own people and unfortunately even their cultural head has now followed suit!
There's nobody who can uplift Busoga region than Basoga themselves and if the powerful and influential Basoga choose to abandon their own, then this region of the country will continue to suffer for many years!
The appointment of the Kyabazinga on that bogus post is simply going to make the situation worse in Busoga!
Let the entire Busoga region pass a resolution that each motor vehicle passing through their land must pay sh1000 for the Kingdom. If it's not a deliberate plan to keep Busoga region in abject poverty, let that resolution be passed and you will see if the government won't block it!
Let the entire Busoga region pass a resolution that each telephone subscriber is cut off sh500 monthly for the Kingdom.
If the Basoga cannot keep their Kyabazinga busy let the son of a Mukopi keep their King busy!
Starting with the former VP Specioza Kazibwe, Speaker of Parliament Rebecca Kadaga, three time Chief Justice Wako Wambuzi please name the powerful and influential Basoga that have chosen to abandon their own people!
Sisimuka Uganda Teri Kulinda Kulala!!
Changing Mindsets, Creating Self Belief,
Transforming Lives & Commuties
Thinking independently
Do you have a story in your community or an opinion to share with us: Email us at editorial@watchdoguganda.com