By Aggrey Nshekanabo
The three days and two nights I spent in Bunyonyi have been the most rewarding in such a long time. For over 2 years I have not travelled as a tourist. Yet I have been to several destinations. This time, on the invitation of my friend Mr. Parity Twinomujuni, I headed to Hawk's Eye Lodge, which sits on one of the tallest ridges overlooking Lake Bunyonyi. And boy, I soaked into the experience and had quite a great time.
Now, Kabale is extremely beautiful, and I can never have enough of it. And so, any opportunity to step into that magnificence of God's creation is welcomed with relish. Interestingly, for all my journeys to Bunyonyi, I had never spent a night around the lake.
First things first. The road to Bunyonyi is quite improved even with these rains. A small car will still make it to the top with ease and wind down to the lake without any worries of skidding. And therefore, since this was a self-drive, after the expansive flat lands of Ntungamo pointing to Mirama Hills in Rwand and Tanzania, as we ascended winding corners, we stopped several times to take in the beauty of the land of the Bakiga.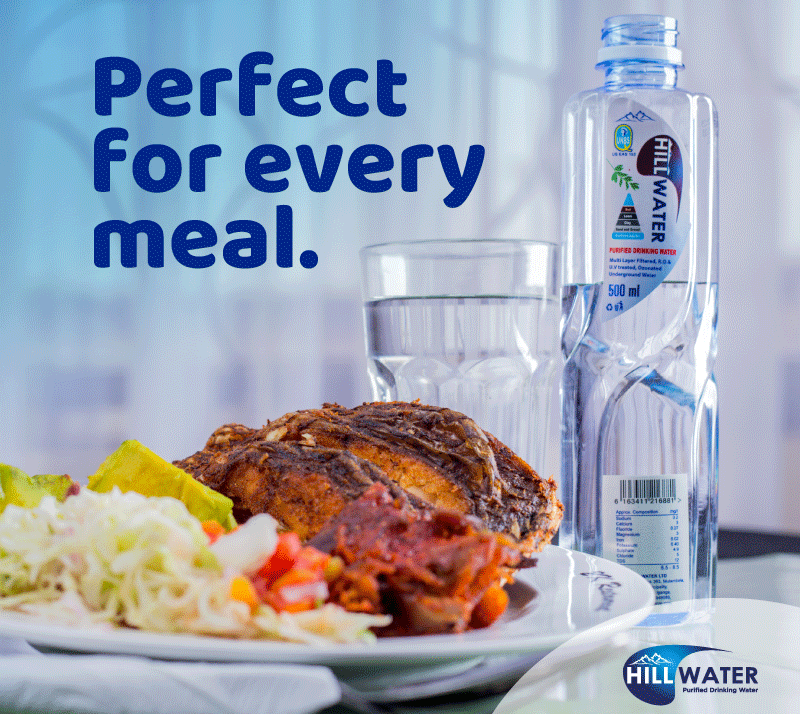 It had just rained and so, every hill was visible. There was no cloud cover, and you could easily swim into the beauty of this land. Among the so many stops were at the Great Lakes Museum for a cup of hot coffee. I wonder why Bakiga really don't take a lot of coffee. Someone needs to remind these guys that their cousins in Switzerland are great coffee drinkers! How else do you keep warm? Enturire? Omuramba?
Back to the beauty. As we descended to Kabale town which sits majestically wrapped by the modernizing hills of Rushorooza, Makanga, Rugarama, Kitojo, Kasinde and Kashaki, we were met by the great Kiruruma river as we took the corner of Kyanamira into Kabale town. The bicycle bodabodas have been replaced by motorcycle taxis. Just like other major towns in Uganda, the Indian inspired duuka shops are being replaced with high rise buildings.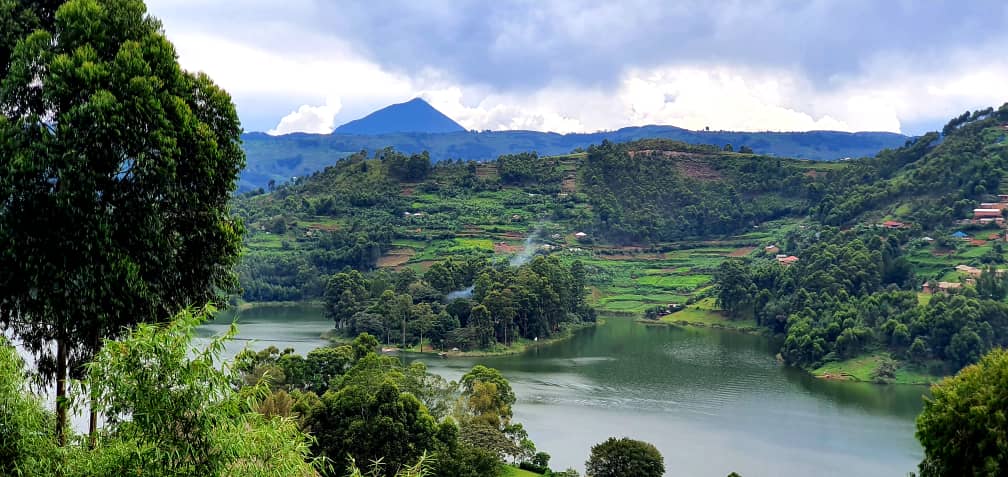 At least I was able to catch Skyline Hotel. It is still there. Highland Hotel, which formerly was the tallest building in Kabale has been dwarfed properly. My paternal uncle, the late Nyansio Kamuhanda loved this place. He stayed at this hotel and ate "Omugaati guhomire" or rather buttered bread and stayed in the upper room. So, every time I see Highland Hotel, memories of him flood. The roundabout welcomes you with images of Mountain gorillas, a reminder that you are now over 2000 metres above sea level since they cannot survive below that. 
Everything about Kabale is touristy. Many houses have been turned into guest houses and quite a number are budget save for a few mid-range ones like Chephas Inn and the evergreen White Horse Inn. But the crowning awaited in Bunyonyi! This is an enclave of an array of lodges to choose from. Hawk's Eye Lodge indeed like the African hawk, is perched up hill looking down menacingly on the lake and other offerings below it.
When I entered my room, Lake Bunyonyi, said to be the second deepest lake in Africa, with its regal beauty was just below me in a lovely embrace. At the balcony, Mount Muhabura was beckoning me with its blue tip. And when my coffee was brought, I was flooded with a thousand ideas; in fact, a stream of many ideas as lovely as Lake Bunyonyi, some distant yet so near like Mt. Muhabura. Later when I caught up with other guests from Slovenia (yes, Uganda gets tourists from as far as Slovenia) that included Simon, Shasha and Dimitri for a drink we couldn't avoid talking about the hawk.
I got to understand that a hawk is prey bird of great focus and once you see it, you will do things that will increase your sphere of influence. And just like the bird that it is named after, Hawk's Eye main building with 10 rooms and a terraced restaurant gives you a complete view of Lake Bunyonyi and the terraced ridges across to affirm its inspirational architectural designs firmly ensconced in a rock. Taming the hill to offer this hawk view above everything thing else symbolizes creativity, focus, adaptability and agility of thought. 
 After an early sumptuous dinner of curry crayfish and jacket potatoes, I took a stroll on the expansive spaces that include a camping area, a play area, gardens and I loved the cottages with open bathrooms. And; there is a steam and sauna offering on the property where some of the herbs used in the sauna and steam bath are freshly harvested from the lodge's gardens. And up to 30% of the fresh food supplies are from their own garden.
My next two days were to explore the rest of Bunyonyi and Kabale generally with Hawk's Eye Lodge as my base. It should be on one's bucket list. However, you are advised to visit Bunyonyi with fair company especially in the rainy season. Otherwise, the coldness can pierce through the belly. Short of that a hot water bottle will warm your nights.
Aggrey is a retired journalist and is the team leader at Naalya Motel 
email: aggrey@kyamburasafaris.com; WhatsAp: 0775 414 596
Do you have a story in your community or an opinion to share with us: Email us at editorial@watchdoguganda.com