Uganda has many contemporary challenges which need a wide and broad discussion other than the succession talks. If we all all focus our opinions and energies towards the baskets of successional talks, it renders our opportunity cost to productive discussion negative as a country and you can imagine how desperate we have become. It renders the country with a wide variety of opinionists and opportunists but renders it with inadequate thinkers which denies it the desired policy formulation amongst the large and wide number of the intellectual community. Presidential advisor fool figure, or and Bajjo will take the stage because they at times talk about crucial issues and the intellectual community will have no moral authority to dispute these categories of people. If we reduce ourselves to a point of intellectual blackout, then hell awaits our great nation like the great hell that befell us for our involvement in the first and second Congo wars.
'Economic transition' is also a transition in a way that a country is able to have a self sustaining and prospering economy. This type of economy can be characterized by low unemployment rates and levels, large volumes of exports and export earnings, massive and large scale industrial developments, low corruption levels, booming agriculture, peace and stability among others which all lead to a self sustaining economy that is non dependant and with low poverty rates. These are things that are achievable, have been achied else where and can be achieved here if we explore our economic potentials as country. Forexample we can do away with cattle rustling in Karamoja which started as an element of criminality to the extent of threatening to escalate into a major regional security threat where a number of people have been internally displaced. All this a jeopardy and a threat to economic progress where agriculture and other economic programs are sabotaged.
We can help transform the Karimajong society by disarming them, disbanding all the elements of violence, and then integrate them and their economy. Transforming their economy could involve modernizing and transformation from pastrolism and pastrolists to a more intergrated economy of cattle rearing for beef. This means helping them in modernizing the cattle quality to improve beef quality and quantity, this can be through cross breeding and direct introduction of new breeds of cattle, construction of dams to provide water for the livestock, extension services like veterinary officers and agricultural officers to enlighten them on pasture growth and maintenance, grazing methods, establishment of Ranches, diseases and parasites control among others.
Beef is the second export earner in Botswana, second to diamonds. The pre independence Benchwana land (Botswana) was characterized by normadic pastrolism. When the British granted Botswana independence, the founding president Seretse Kharma who was also a son to a pastrolist developed a comprehensive approach to develop the beef industry by constructing dams, ranches and improving cattle breeds. He also established the Botswana Meat Commission that was the ensure market for the beef and quality of the beef. Well, that's the good thing with building institutions because humans beings leave but institutions remain, the Botswana Meat Commission has done a tremendous work to mentain a stable beef industry and beef export in Botswana. Botswana is now one of the world's middle income economy with a percapita income of about $15000 (fifteen southern dollars) which is slightly below the percapita of Mexico but above Brazil.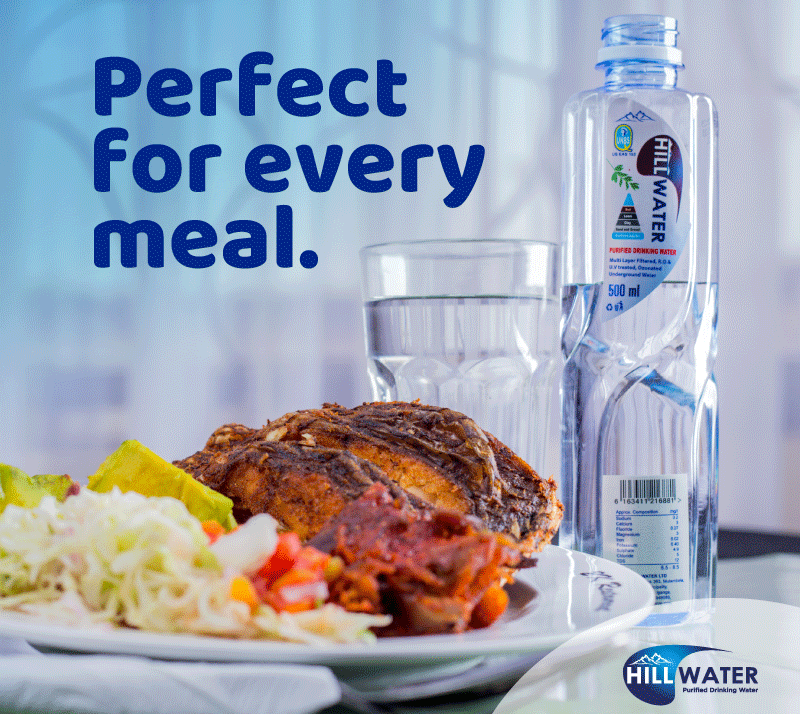 We can also empower the people of the Albertein rift with a self sustaining economy. Just like Karamoja, the Albertein region that mainly covers Bunyoro region and parts West Nile plus Ntoroko lie under the oil belt and the hopes and prospects of direct benefits from exploration works still lingers on their minds. If these people are not empowered sufficiently with a self sustaining economic changes, the country and exploration works heads to "A resource curse" which is in this case "the oil curse" as seen in several countries where oil explorations are taking place with the nearest case in point being South Sudan. We shall see a section of disgruntlements in the wider sections of these communities, criminalities and at worst, violence.
Let's empower these communities by educating them about the possible investment opportunities, forexample after the completion of the Kabalega International Airport in Kabale Hoima on the shores of lake victory, the large volumes of traffic flows a long Entebe road could be directed to Hoima as people will use the Hoima airport to and fro the country as an alternative to Entebe international airport and then the transport sector investment opportunities can grow, hospitality industry like hotels among others. The airport can also serve as an export route for perishable agricultural products like tomatoes or cabbages to foreign markets like Hotels in Nairobi and South Africa incase the production is available and the market is secured.
Ensuring a self sustaining crop economy in agriculture like coffee, Cocoa or tea, where a large number of the population will be able to be employed, I'm negative about sugargane growing though due to its bad performance in Busoga. Intergration of other key projects like poultry targeting the chips and chicken industry as a result of urbanization, fish farming because lake Albert can provide good fish breeds to fish farms instead of planting Eucalyptus plantation and yams in the wetlands.
The Getto and other several un gazzetted places within urban centre are a subject to critical and broad based discussion because these are places characterized by high crime rates, indecent housings, poor hygiene, unemployment among others. These were a threat during campaigns to the extent that the president appointed special envoys and advisors in those places. But the approach of carrying money bags for supply is not sustainable. Rehabilitate these dwellers through economic education and sensitisation and then empower them. Empowerment can be in form of availing them with different skills for self sustainability forexample establishing skilling centers within the Gettos providing skills like tailoring, building and construction, carpentry, motor mechanics, electric mechanics among others these skills with enable the dwellers transform their lives in which lay man can define as hunting for themselves or teaching them to hunt. This can be followed by initiatives like provision of tailoring machines to the very vulnerables among others.
President Julius Nyerere of Tanzania used a more radical approach relocating these people from them urban places to rural areas where they were given land and allowed to live in comunes with in Swahili was famous as 'Ujama policy' because Nyerere was a socialist who believed in Karl Marx philosophy.
The succession talk is not sufficient in a democratic State, we should be focusing on the bigger contemporary challenges of this country. Democratic transition is a broad based transfer of Presidency where powers transition passes through public scrutiny by citizens through a flow of and exercise of authority from the citizens of a country.
In most democratic transitions, not military coups I mean, political parties and seating presidents largely take part in identifying and defining their successors before subjecting them to public scrutiny through elections or Electral Colleges which may be an internal process within political parties or subject to competition which the multiple political parties and state players. The endorsed candidates may either win public scrunity or fail forexample in the 2001, Kenya's President Daniel Arap Moi norminated Uhuru Kenyatta to succeed him after the expiry of his two terms after the Constitutional reforms, Moi appointed Uhuru Kenyatta to Parliament and also named him Minister for Local Government before grooming him to lead KANU, unfortunately, during the 2002 general elections, the union of opposition political parties under Mwai Kibaki saw the defeat of Uhuru Kenyatta which was an embracement to Moi and KANU. In Ghana, John Jerry Rawlings nominated John Atta Mills as his successor in the 2001 elections, he was unfortunately defeated by the opposition candidate John Kufuor. In Liberia, in 2017 Allen Johnson Sharif endorsed George Weah against her own parties candidate Joseph Bakii.
Uganda's Constitution clear defines succession office of the President under Article 109. If the President dies, resigns or is removed from office under this Constitution, the Vice President shall assume the office of President until fresh elections are held. Elections for the President under this article shall be held within six months after the death, resignation or removal of the President and no elections shall be held under this article if the residual term of the President is one year or less, that is to say, if the president's term in office is one year to expiry. The Vice President shall, before assuming the duties of the office of President appoint a person to the office of Vice President, subject to the approval of Parliament and oaths specified in relation to that office in the Fourth Schedule of our Constitution. Whenever the President is for any reason unable to perform the functions of the office of President, the Vice President shall perform those functions until the President is able again to perform those functions.
For the case of Uganda, we shouldn't crucify or even criminalize anyone with presidential ambitions because it's a constitutional right. Whether LT Gen Muhoozi Kainerugaba should succeed his father or not, whether alive or after his departure, there are laws to be followed, and public scrunity follows the course through a delight democratic process within a political party of own choice most probably could be NRM and general will and consent of the majority of the citizens of Uganda in the multiparty race.
Many first sons have succeeded their fathers immediately after their death though majority of them tend to succeed after some time. Constitutional privileges cease away but Constitutional rights to do not forexample being a first son is a just a previllege which ceases but the constitutional rights as a Ugandan citizen do not cease, therefore the right for him to stand for Presidency doesn't cease, in fact some people give up previlleges to fight or advocate for their own rights. In Gabon, when Omar Bongo died on the 28th of June 2009 after a 42 years rule, his son Ali Bongo took over power and was subsequently elected and is the current president of Gabon, which makes it 55 years of a single family rule. In Togo, after the death of the then president Gnassingbe Eyadema who had ruled the country for 38 years in 2005, his son Faure Gnassingbe succeeded him and has been subsequently elected up to date which makes it 55 years under a single family rule. In DRC, after the assasnation of President Francis Mutware (Laurent Kabila) by his child soldiers (Kadoogo) in January 2001, his son Joseph Kabila who was then 28 years old succeeded him.
However, many of the first sons have become presidents of their respective countries but have made it after a time when their fathers have left power. Some of these first sons include George Walk Bush who was son to president George Herbert Bush and Barbrah Bush, Uhuru Kenyatta the current Kenya's President who is son to the founding father of Kenya and it's first president Johnson Kamau ( Jomo Kenyatta), Ian Khama became president of Botswana from 2008 to 2018 and is son to the founding father of Benchwana land (Botswana) Seretse Kharma, in Ghana, Nana Akufu Addo the current president is a son to the Country's former president and chief justice Edward Akufo Addo the fifth president of Ghana from 1970 to 1972 before he was overthrown by a military coup led by Gen Ignatiaus Kutu Acheampong.
BYAMUKAMA RICHARD BARD IS A MEMBER OF THE BUNYORO THINK TANK, A LAWYER AND A STUDENT OF SECURITY AND STRATEGIC STUDIES AND A PRODUCT OF UPE, HE TRAINED FROM THE NATIONAL POLICE TRAINING SCHOOL KABALYE, NATIONAL LEADERSHIP INSTITUTE AND THE GREAT LAKES INSTITUTE OF SECURITY AND STRATEGIC STUDIES
Do you have a story in your community or an opinion to share with us: Email us at editorial@watchdoguganda.com