Sometimes Uganda, one of the most gifted countries in the world, brings misery to itself. Well, it is not exactly Uganda as a country that calls for the misery, but – its sons and daughters trusted to manage it – are big jokers and sometimes take the joke too far.
Take for instance, the mess at the much talked about #DubaiExpo, which should have been big blessing to showcase the best of Uganda turned out a source of tears, and insults.
With more than ugx3 billion spent between the ministries of Trade, Tourism and Foreign Affairs to organize the exhibition to showcase the best of Uganda, the country made headlines for showcasing almost nothing to the world.
President Museveni himself, who sought the opportunity to render his weight to Team Uganda, ended up disappointed in his people, seeing the lack of life at his country's stand but with billions of shillings blown away.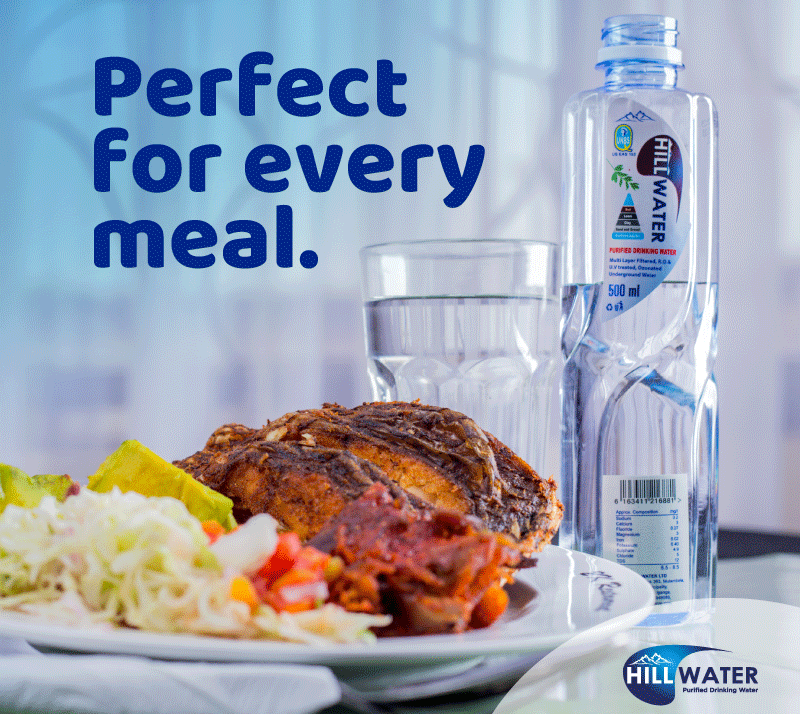 Uganda, being Uganda, there were more Ugandan politicians, bureaucrats and even a deputy chief justice – than products the country exhibited.
It turns out the wasters of tax payers' money, went for their tourism and shopping experiences than market Uganda to the world.
This is what has become the center of ridicule going on online.
The tins of milk and boxes of tealeaves, which welcomed the President and his visitors – to the Uganda stand prove that this country has no marketers – but also no supervisors.
We should focus on the Uganda Exports Promotions Board under the ministry of Trade and Uganda Tourism Board under the Ministry of Tourism, who should have put Uganda's best foot forward but only managed to put up an elementary school exhibition of the country.
But can you expect anything better from the rot and incompetence at UTB and UEPB.
Mr Museveni keeps talking about how Uganda has surplus of products to sell to the world – including sugars, coffee, milk, maize products among others – however, the stands didn't attest to the president's excitement about Made in Uganda.
Bosses of UTB and UEPB should take responsibility for humiliating the President and country at large. This is abuse of office, economic sabotage and total incompetence from these agencies responsible for marketing Uganda.
And maybe what makes a difference between Uganda and countries that making headways in positioning themselves is the competence and commitment of the managers of similar agencies as well as the people who supervise them. What UTB and UEPB people are doing in Dubai would attract the least, their sacking. But, I would still push for arrest and prosecution.
For example, what explains UTB exhibiting material for a lowland gorilla when in Uganda we have mountain gorillas! If you look at the photos of the Equator, one wonders where those images were taken from since we all know how the Uganda equator look. Never mind the one in Kasese has no landmarks standing.
For a long time, I have been cautioned to give the team at UTB a benefit of doubt. But honestly, we spend billions of shillings on the agency whose managers are siphoning taxpayers' money through allowances, air tickets and hotel bills. When you come to the ground, one does stop at asking what guys at UTB are doing!
It is very easy to drop statistics before Covid19 lockdown that Uganda arrivals were going up – but what nonsense is that! Arrivals across the world are growing because the travelling populations are rising. There is a lot of business going on, and the number of people travelling on tourist visas keeps growing. These numbers are used to hoodwink the president who is not asking the tourism people hard questions!
For example, why didn't the Uganda stand at the DubaiExpo have Lato Milk marketers to speak about their product, assuming it was the best thing to put on display? I am sure Lato milk management is upset about the abuse of its product because if they were given a chance – they would have done better.
The President, should reflect on this experience in a more strategic way, to realize that the people in positions to drive Uganda to middle income status – are empty. They have nothing to offer. And they are not ready to learn anything.
And that is why – heads should have rolled after this embarrassment. Unfortunately, Uganda will go on. The sun will rise again with same people in office. And another exhibition in Durban, London, Barcelona, Berlin, Beijing, name it – will come around. They will draw taxpayers money. And do the same as they did at the DubaiExpo. They will take selfies. Pocket their allowances. No shame. No remorse.
Do you have a story in your community or an opinion to share with us: Email us at editorial@watchdoguganda.com