By Ben Ssebuguzi
Public Opinions International recently released a survey about the top 15 most admired and inspiring Ugandans from different walks of life; political, social, cultural and economic spheres.
The survey carried out between January 2019 and July 2019 singled out H.E President Museveni, Lieutenant General Muhoozi, and Retired Rt. Hon. John Patrick Amama, First Lady Janet Museveni, General Salim Saleh, Dr. Sudhir Ruparelia, Kabaka Ronald Mutebi, King Oyo, and PS Pius Bigirimana among others.
Public Opinion is one of the seasoned research based civil society organizations that has cut a niche in promoting vision 2040 and United Nations' Sustainable Development Goals (SDGS). It is also a respectable African institute for strategic studies and think tank for democracy and good governance, sustainable peace and development. It was started by student leaders led by Adam Luzindana in 2003 and up to date, they have been instrumental in developing sustainable developments in our country.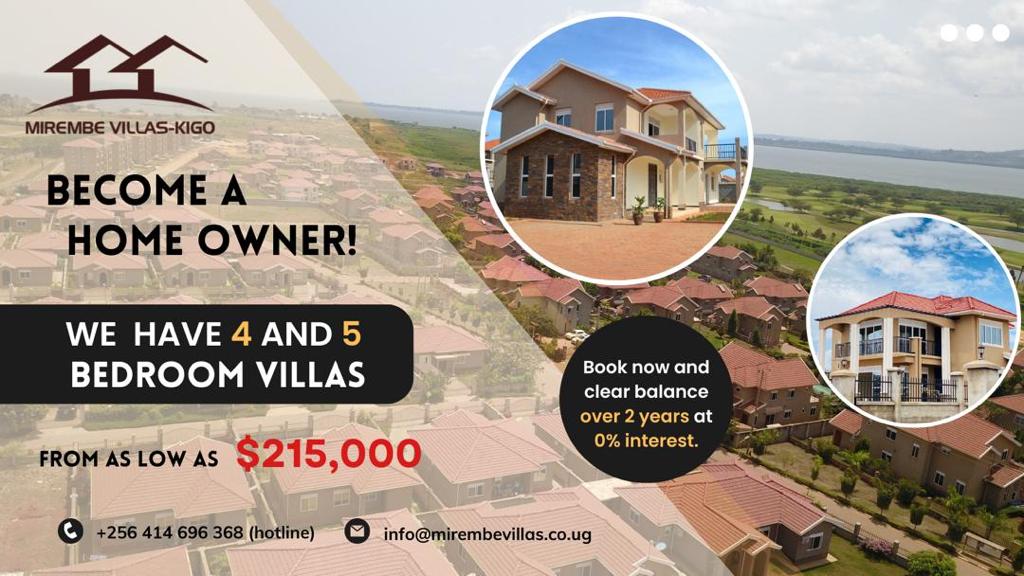 The organization has also been instrumental in organizing events and activities to promote the above agenda such as the 2012 Responsible Investment Awards in conjunction with Uganda investment authority, a total of 24 investment companies which stood out in rendering sustainable services to Ugandans were recognized and awarded.
This year, a number of Ugandans were listed by Public Opinion for standing out in their contribution to the values our organization advances, as stated earlier. These are the individuals;
PRESIDENT YOWERI MUSEVENI
The youths admire his resolve to transform local communities from subsistence to quasi-modern farming  since 1959 at the age of 14 up to date without waiting for the Colonial government of that time, a rare trait compared to today where youths have even composed an adage "government Etuyambe''- always waiting for government to provide. From 1986 to date, the government has taken on economic reforms like liberation of the economy which has given everyone including Private sector liberty to carry out business as enshrined in Article 40 of the constitution which grants economic freedom to all Ugandans to engage in any economic activity at will. This has led the private sector to efficiently flourish hence creating jobs and eroding away scarcity of commodities and increasing consumer choice. Also to note is the construction of major roads in the country plus the new facelift of the 14 municipalities under the Uganda support to municipal infrastructure development program(USMID) which have transformed our regional towns to shine and attract booming of businesses. This is also one the reasons among others that have made President Museveni more popular than before.
Also not forgetting to mention one of his significant successes where over 4,000 graduates under Presidential Girl Child Skilling has registered tremendous achievement. With this project the girl child is given free knowledge in vocation skills, free lunch, startup capital in form of money and machines like saving machines to start up their own enterprises. This greatly attributes to Muzeeyi's popularity.
SUDHIR RUPARELIA (CHAIRMAN RUPARELIA GROUP)
With just a paltry of US $ 25000, he saved from doing odd jobs in London after president Idi Amin had expelled the Indians in 1972, Sudhir managed to come back in 1985, and invested it wisely which has enabled him to grow his empire  to a tune of US$ 800m, according to Forbes Magazine in 2015. He started with one company dealing in importation of spirits to a conglomeration of host of many companies employing over 6,000 people, predominantly Ugandans, with large proportion of being women. His business interested are mainly in education, hospitality, real estate, agriculture, and among others.
This success from humble beginning to being the richest Ugandan is what inspires many youths to work hard.
His son Rajiv Ruparelia, has emerged as a new face of the Ruparelia group, a key businessman in the country, golf champion and recently a rally driver champion. Rajiv is a simple but hardworking man who is part and parcel of the growing and glowing of Ruparelia group. Their charity company, Ruparelia has also helped many sick people, paid education for needy children, given scholarships at Victoria University, construction of churches and helped Muslim fraternity break fasting during Ramadhan.
LT GENERAL MUHOOZI KAINERUGABA (MK).
As a first son and a well-trained military officer who has been heading the entire Elite force of the army, he is responsible for keeping the country safe and thanks for his contribution, Joseph Kony was completely wiped out and Uganda is safe from the east to west, south and north. MK has passion for development of youths. The presidential girl child skilling is under his management but also, he is credited for development of sports in the country as a measure to meaningfully empower the youths. During his 45th birthday speech, he proposed a Sports Fund for youths. This is how he touched the nerves of many unprivileged youth mostly in slums with talent but without capacity building: "…sport is a productive way for youth to spend their time'', he said. MK also said that sports is a possible career path for those who are successful. All these endeavors make him a darling of sorts to the youths who recently started dressing t-shirts with inscription "MK our model".
RETIRED RT. HON. AMAMA MBABAZI ( JPAM)
A cross section of the public believe that JPAM had the best-selling and working manifesto during the 2016 presidential elections. The unfortunate bit of it is that people instead chose to vote President M7 hence winning with majority votes. During his time working for government, JPAM is remembered for not tolerating mediocrity and is known as a perfectionist at work. He doesn't tolerate corruption and that explains as to why parliament found him innocent following some allegations by his nemeses.  He is one man who wakes up very early to go to work and only stop after midnight in order to make Uganda Go forward, and that explains why he has maintained his pedigree.
MAMA JANET MUSEVENI (FIRST LADY)
As a first lady, she has so much been involved in shaping proper values and upbringing of youths through promoting abstinence as a measure of combating HIV/AIDS. She helps widows through her organization, Uganda women effort to save orphans (UWESO), her impact in education is so much visible in the renovation of public universities. Kyambogo University, MUBS, Makerere and many others which has left behind her trails. It is also during her tenure as a Minister of Education and Sports that Ugandan Cranes has managed to participate in Africa Cup of Nations cup, a continental top African football tournament for two times consecutively. All these make her popular.
GENERAL SALIM SALEH.
If you wait to physically witness the maverick works of General Saleh, go to Kapeeka industrial park, some of us who attended the recent motor rally can attest to this, so many industries are springing up in one zone employing over 1000 Ugandans and producing agro based products on the market. He is therefore a father of industrialization because he has defied all odds to make this happen from bush to industrial park. Among the projects in Namukekera Kapeeka are; Tile manufacturing plant, food and fruits processing plants. We actually tested the well-preserved packaged mangoes which meet international standards due to their quality. He is working closely with Chinese to realize this dream of industrialization of the economy.
P.S PIUS BIGIRIMANA (PIONEER OF YLP)
Youth livelihood programme (YLP) is a government programs being implemented under the ministry of gender, labour and social development since FY 2013-2014 it was started and designed to respond to the existing challenge of unemployment and the man behind developing that concept from scratch is no other than former Parmanent Secreteary in Gender Ministry, Pius Bigirimana.
In FY 2015/16, the ministry reported in its  ministerial policy statement that by the end of December 2015 a total of more than 6,181 projects worth Ugx 4362bn had been processed hence reducing the unemployment and enhancing production of the country. During his tenure as a PS in gender, he will be remembered for starting a good rapport with all youths irrespective of their religions and political affiliations using an open-door policy where he would labour to explain all sundry about the opportunities and challenges and success of YLP as a cornerstone of making youths more productive. This is a rare trait among civil servants. Most of them fear being accountable to the public like Bigirimana does. All this has made him darling to many hence making him popular.
The Writer, Ben Ssebuguzi, Secretary General of Uganda Poor Youth Movement
0751811286
Do you have a story in your community or an opinion to share with us: Email us at editorial@watchdoguganda.com