In the 37 years he has been in power President Museveni has always gone back into his bag of political wiles and zeroed on an old and trusted one: break the Opposition's willpower by doling out Cabinet sweets to some of its critical members.
When he was drafting his Cabinet after the 2016 elections, Museveni deployed that trick, dangling ministerial positions to Uganda Federal Alliance president Beti Kamya (Kampala Capital City Authority) Democratic Party's Florence Nakiwala Kiyingi (State minister for Youth and Children's Affairs), Uganda Peoples Congress's (UPC) Oyam South MP Betty Amongi (Lands, Housing, and Urban Development) and Ruth Achieng (State minister for Fisheries), who also belonged to UPC.
Most of these appointments didn't last long as Museveni pulled a plug on Achieng's appointment before she could take oath, while Kamya and Nakiwala were both dropped from Cabinet after the 2021 elections.
Museveni then gave Kamya the docket of Inspector General of Government (IGG) yet Nakiwala came off emptyhanded after she lost her bid to become Bukomansimbi Woman MP. The odd woman out from this lot has Amongi, who despite being named in different scandals, has now served in three different Cabinet dockets – Lands, Kampala Capital City Authority (KCCA), and Gender.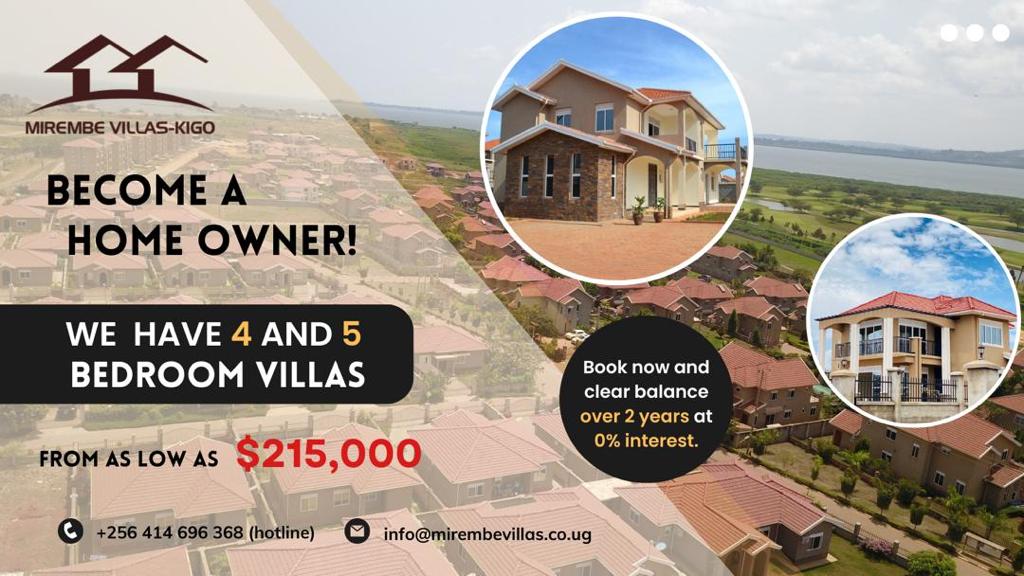 The latest scandal has seen her cast at the centre of the alleged mismanagement of the National Social Security (NSSF), prompting a parliamentary select committee that has been inquiring into allegations of corporate, financial mismanagement, and structural problems at the pension fund to recommend that Amongi, who took over the Gender docket from Frank Tumwebaze after the 2021 elections, resign "with immediate effect".
NSSF scandal
Amongi's troubles started the moment Richard Byarugaba, the embattled former executive director of NSSF, faced off with the parliamentary committee in February.
Byarugaba says although he is accused of abuse of office and mismanagement of investments, it was Amongi, whose role as the minister of Labour is to supervise the Fund, who disregarded the governing structure of the Fund by seeking to access Shs6 billion to facilitate activities in her ministry.
Amongi, according to Byarugaba, asked them to draw Shs6 billion from the worker's Fund to ostensibly perform budgeting, monitoring, and oversight of key activities of the Fund, media engagements, benchmarking skills for development, developing and deploying an online system for tracking non-compliance of employers, strengthening inspection and compliance of NSSF by employers and technical support to employers – activities that he said were already being done by the NSSF.
The report by the committee superintended by Mbarara City South MP Mwine Mpaka was stinging, asking Museveni to take a "keen interest" to scrutinise the conduct of minister Amongi and in a more pointed pitch noted that: "The action of the minister … in directing Shs6b to be availed to her ministry amounts to abuse of office since the minister, being the [co-] supervisor of NSSF, without any law empowering her to do so and knowing that ministry activities are financed through appropriation [by Parliament], did an act which is prejudicial to savers' Funds and the just administration of NSSF."
Among, however, rejected calls to stepdown and went ahead to cast herself as a hero who raised the red flag that later triggered an investigation into the scandal.
"I will not resign. How can I resign when I unearthed the rot at NSSF and the work the committee has done confirms what I have all along been saying; that there has been mismanagement at NSSF for 10 years?" Amongi, 47, told this newspaper in the aftermath of the release of the much-anticipated report last week.
However, some people do not sympathise with Among.
"I like her, but let her know that it was always going to be very difficult to remain a virgin and married. You joined a group that is looting Uganda and for you, you want to continue to claim that you are honest," says Ibrahim Ssemujju Nganda, the Kira Municipality MP who doubles as the Forum for Democratic Change (FDC) spokesperson.
What Ssemujju was trying to remind Amongi and the public about the deal that the UPC faction led by Jimmy Akena, Amongi's husband, signed with NRM that catapulted his wife to the ministerial docket.
In want was seen as the final nail into the coffin of UPC just before the 2016 general election, Akena's bloc signed a memorandum of understanding (MoU) with NRM therein he agreed not to stand for presidency and in return, NRM was not going to pester him in his Lira Municipality seat (now Lira City East).
"Most of you have not understood what this is about. This is political pragmatism. You may choose to believe what others are saying, but you need to know what this is about," Akena said in 2016 after signing the MoU.
It was rumoured at the time that after appointing Amongi minister Museveni had promised to appoint Akena as 3rd deputy prime minister and also dole out a ministerial position to Maxwell Akora, a UPC stalwart who at the time was representing Maruzi County. None of the above appointments happened, but Amongi secured her Cabinet position.
The capture of Amongi, a daughter-in-law of former president Apollo Milton Obote, was considered as snapping up a big fish considering that she was UPC's chief whip in the 9th Parliament.
Trouble starts
When she secured her Lands docket, trouble soon followed her when in 2018 Museveni instituted a commission of inquiry led by Justice Catherine Bamugemereire to investigate the cause of land troubles in the country.
Amongi had managed to avoid controversy until she was dragged to the commission by Tosh Hanibal Patel, the grandson of Uganda's first Speaker of Parliament, Hanibal Patel.
Amongi was accused by Patel of using her position to forge a parallel land title on Plot 29, Acacia Avenue, a property owned by the Patel family.
The story was that Patel's family acquired the property in 1968 and when then-president Idi Amin expelled Asians, government took over the property under the Asian property custodian's board and his family repossessed it in 1992, but in December 2017 they received a letter that the property had been allocated to Amobet Investments Limited, a company partly owned by Amongi.
Amobet Investments made the application to the Departed Asians' Property Custodian Board to manage the property on December 12, 2017, only for it to be accepted two days later on December 14.
Amongi was also accused of directing Albert Jethro Mugumya, then Uganda Land Commission (ULC) undersecretary, to dole out millions of shillings under the Land Fund differing to her mandate.
Mugumya told the commission that Amongi directed him to pay the money to several people but said it was under "special requests" explaining that the minister's involvement amounted to micro-management of the Land Fund contrary to her mandate and established procedure.
When Bamugemereire summoned Amongi to explain herself, she refused on grounds that she needed Cabinet authorisation to present the intimate land documents.
"While I hope to obtain clearance and appear at 12 hours as scheduled. I have been guided that I cannot appear today as the outcome of the meeting requires extracting minutes," Amongi wrote to the commission.
Bamugemereire, nevertheless, didn't buy into this as she went ahead to issue a second round of criminal summons, warning that if Amongi didn't appear she would have no option but to order security agencies to arrest her.
"Hon Amongi is hereby granted the final criminal summons to appear before this Commission not later than May 8 this year at 9am. Failure to do so, this Commission will be left with no option but to issue a warrant of arrest upon the body and person of Amongi," ordered Bamugemereire, prompting Museveni to order Amongi to appear before the Commission after okaying the minister to disclose the documents, including letters from the President's office regarding money from the Land Fund.
Asked by the commissioners how her company within no time was able to secure the Asian property, Amongi denied getting tangled in the deal, but she assured the commissioners that she was glad about the rapidity that her company used to get the deal done.
"As a businesswoman, I am very strict on deadlines," Amongi bragged. "My staff is very efficient but I don't know the efficiency of the custodian board. I would have no issue with the custodian board doing it fast and I don't see how it would raise questions."
Another key accusation was that the minister, through her company, was fleecing huge sums of money from government because the company pays Shs540,000 per month to government, but the same company collects Shs32.4 million ($9,000) from the tenant.
"Determination of rent is the work of the executive secretary of the board," Amongi said, with Bamugemereire and other commissioners wondering how a property worth Shs5 billion in the flourishing Kololo neighbourhood could only pay rent of Shs540,000 to the government.
The conclusion by the Bamugemereire commission was that Amongi was conflicted when she did business, which conflicts directly with her ministry, but the only punishment Amongi got was to be shifted in the limited Cabinet reshuffle of 2019 from Lands to the KCCA docket. She exchanged positions with Kamya who left KCCA to takeover Lands.
Following the latest recommendations by the parliamentary committee, it's not clear what Museveni is going to do with Amongi who is now part of the President's arsenal in northern Uganda.
Northern Uganda, especially Lango sub-region where Amongi hails from, is now part of Museveni's political calculations after Buganda and Busoga were taken up by the Opposition in the last elections.
But critics fear that whatever Museveni does with Amongi, politics – rather than the accusations contained in the parliamentary report – will play a major role.
This article first appeared in Daily Monitor newspaper
Do you have a story in your community or an opinion to share with us: Email us at editorial@watchdoguganda.com