The government through the Ministry of Energy and Mineral Development on Thursday handed over 127 land titles to Persons and institutions affected by the Oil Refinery, pharmaceutical industries and an International Airport projects in Hoima.
The land titles issued today are confirmation of undisputable ownership of the said parcels of land by the persons and institutions affected by the development of the oil and gas sector. They also serve as recognition of the beneficiaries by the government for surrendering their land to the refinery project and shifting to this new location.
While handing over the titles to the beneficiaries at Kyakaboga Resettlement Village, Buseruka sub-county, Hoima District, Minister Peter Lokeris commended Political leaders, Central government leaders, Hoima District Local Government, Subcounty and local leaders together with the entire Bunyoro Region for accepting to host a notable part of the oil and gas infrastructure that is required for Uganda to become an oil-producing nation.
"Our priority as Government remains to ensure that as the oil and gas sector progresses, this region and the entire country develops along with it. The government has continued to support secure land tenure rights for all as an essential key to poverty reduction and the creation of sustainable development.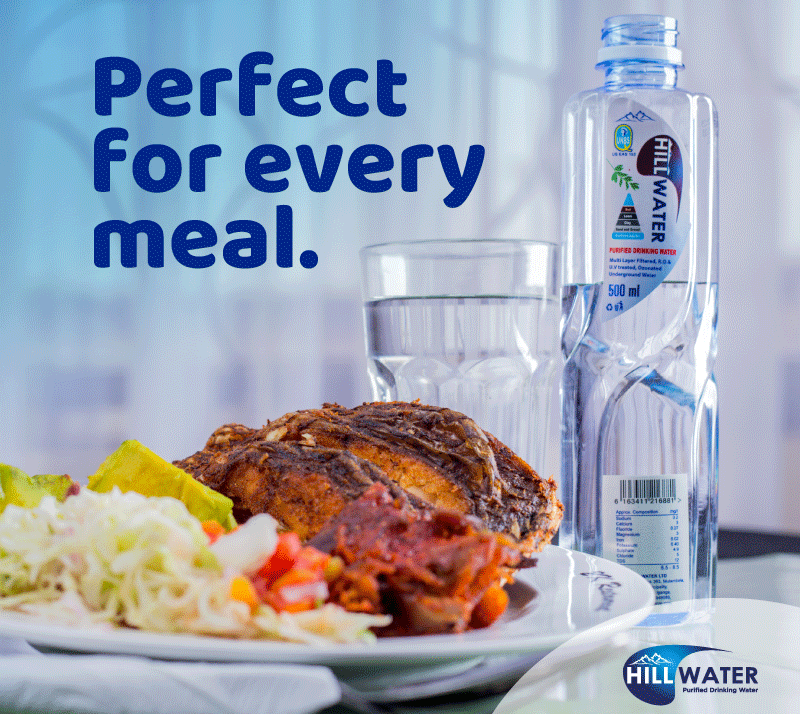 Secure land tenure provides a firm foundation for economic development, ecological sustainability and social inclusion. Secure land tenure rights enable people in rural and urban areas to invest in their livelihoods and homes."
He added that the Hoima district is set to be an epicentre of development, with great potential to fast lead the industrialization of Uganda and reap the associated benefits. "The land titles you received today should provide you a sustainable livelihood and stability."
"It is important to ensure continued investment in public service infrastructure in the areas of Health, Education, Transport, Electricity and Security, among others. These social service infrastructures will ensure that our people are economically healthy to be more productive and contribute more significantly to the growth of our nation. Also, social and community-related activities can be undertaken in a conducive environment at the Community Centre. From today, a majority of you PAPs gathered here will operate from a position of bonafide landowners with titles as going about your daily business."
He noted that the handover of the land titles to the beneficiary marks yet another key achievement made in the implementation of the Refinery Resettlement Action Plan. "I urge the beneficiaries to consider the titles as very important documents evidencing their ownership of the asset-land. Please do not just sell off your land, consider future benefits for generations to come. Be righteous, and not greedy for the temporary benefits of today. I am positive that on receiving these titles, you will have more assurance as owners of the asset and invest with confidence in developing your lives with them."
Land titles handed over today are a result of the government's acquisition of 29.7 sq. km of land for the development of the Hoima Oil Refinery and other petrochemical industries as well as an International Airport. This land acquisition affected over 7100 persons, about 2700 property owners, within thirteen villages. These persons, referred to as Project Affected Persons (PAPs), were offered alternative compensation packages; Cash Compensation and In-kind compensation.
The PAPs who preferred cash was paid, relocated themselves and settled in new locations within the Albertine graben. About 72 PAPs who preferred in-kind compensation were relocated by the government to Kyakaboga resettlement village where 533 acres of land was procured for their resettlement.
Within this resettlement village, on the 533 acres, the government set up several social infrastructures comprising a Primary School with 7 classroom blocks planned for about 900 pupils, a Police Post to ensure law and order in the Buseruka region, a Community Centre for organized social gatherings, and Market Stalls for business developments. A 19-km link road was constructed to provide access and motor ability within this village and link it to the wider Hoima district roads. These social infrastructures were technically planned by the Ministry of Lands, Housing and Urban Development Physical Planning experts, in consultation with the relevant District Authorities, and the PAPs.
The larger part of this acreage was allocated to the PAPs. Each PAP is allocated a residential plot of land and farmland, according to the land forfeited at the refinery land. Those who lost houses to the refinery land were built houses at this resettlement village, while those who lost only land were allocated land here. All in equivalent portions.
Do you have a story in your community or an opinion to share with us: Email us at editorial@watchdoguganda.com