The Busoga Prime Minister (Katukiro) Joseph Muvawala has been accused of dividing the kingdom through politics and tribalism.
Whereas other traditional insitutitions are strictly barred from participating in partisan politics, it's a different story in Busoga Kingdom.
Article 264 of the 1995 Constitution stipulates that a person shall not, while remaining a cultural leader, participate in partisan politics.
Muvawala, the Kingdom's Premier who is also the Executive Director for National Planning Authority (NPA) is a renown ruling party-NRM cadre. And in the ongoing general elections, Muwavala has actively taken part in Busoga politics.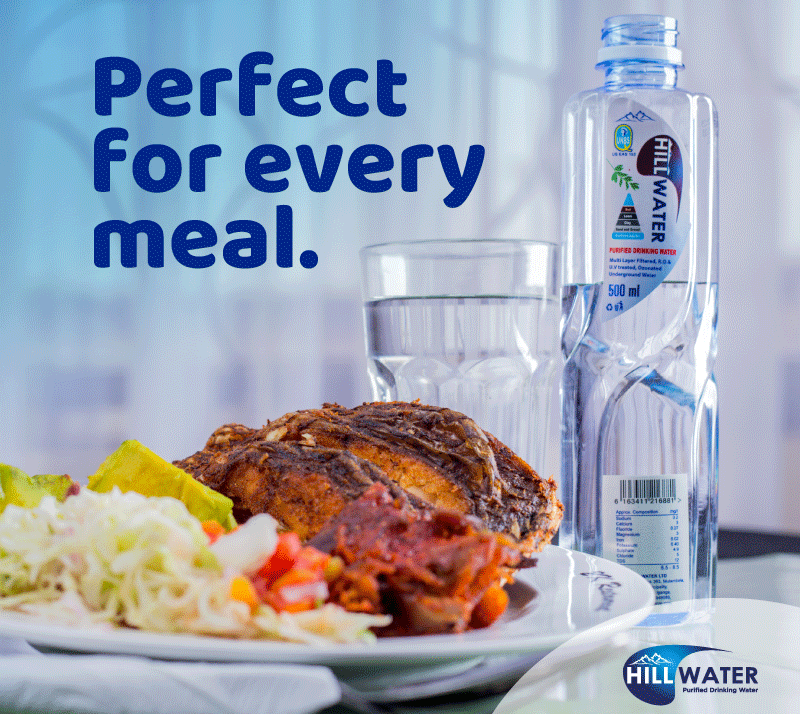 Despite belonging to NRM, the Katukiro has openly showed support for Democratic Party's Godfrey Ivan Tibenkana who is vying for Jinja City Mayoral seat.
Muwavala has since formed a rivaling camp to fight NRM flagbearer Robert Kanusu, who is being backed up by the party's Secretary General Justine Kasule Lumumba.
The Busoga Kingdom official has not stopped at stabbing his party at the back by supporting an opposition candidate who turns out to be his brother, but he has vigorously attacked Lumumba in a move to prove to his bosses that the latter holds no political influence in Busoga region.
The Prime Minister accuses Lumumba of letting down Busoga in terms of development. He says the Secretary General has not used her position as the Secretary General of the biggest political party in Uganda to spur development in the area.
The issue of Muvawala's partisanship contrary to his position as a cultural leader came to light after his whatsapp voice note leaked online.
In the voice note, the Premier is heard saying, "Don't let Somalis (in reference to his 2nd Deputy Katukiiro) and that woman Lumumba to decide for you."
He goes ahead to rally to rally NRM youth to support Tibenkana ahead of the 2021 polls.
Muvawala's actions have far reaching negative implications on the kingdom since his statement are regarded as the position of the Kyabazinga HRH W.W.Gabula Nadiope because a Katukiro speaks for the King.
Busoga kingdom subjects, politicians and Ugandans at large have since criticised the Katukiro for his political and tribal sentiments.
"Why is Katukiro Muvawala taking part in politics yet as a cultural leader he is supposed to be neutral?He has reached an extend of fronting his brother to compete against his party's candidate in Jinja City Mayoral race. I wonder why a person working for NRM would campaign for a person in the opposition. Katukiro Muvawala should be investigated for fighting NRM," radio caller Moses Kaggwa told show host Martin Kimbowa, during Kingdom Radio's Namuziga program over the weekend.
Another caller a one Kibojera Kulwazi claimed that Muvawala fronted his brother against Kanusu simply to bring his nemesis Lumumba down.
"The Busoga Kingdom Prime Minister hates Lumumba and he is fighting her because she is so influential in the politics of Busoga. As the Katukiro he should be concerned with traditional issues but not involving himself in fights," Kulwazi said.
"If President Museveni gets to know about what Mr Muvawala is doing in NRM, he should sack him immediately. He is fighting the party within. How could he fight Lumumba is not holding any political office in Busoga. She is seated at the Secretariat busy doing NRM work. You cannot accuse her of doing nothing for Busoga's development when you, yourself have a position that can be influence the development of the region. He should be fired," a one Makanika Katooke Kironde noted.
On the same show, Kimbowa (host) went ahead to engage a one Mzei Sadala, a veteran soldier in past governments and elder in Busoga Kingdom who said that the kingdom is a disservice to its people by letting its official take part in partisan politics which is contrary to the law.
He said, " I wonder how such people get positions in the Kingdom. The man is acting contrary to his role as a Prime Minister. A cultural leader must be neutral and when he starting acting in a funny way way, he or she must be dismissed. Muvawala is using his position to divide people of Busoga. I don't know why he is fighting Lumumba. I have known Lumumba as a peaceful person who doesn't involve herself in fights."
Meanwhile, according to sources within Busoga Kingdom, the elders are planning to convene a meeting to task Muvawala to apologise to Lumumba over his erroneous attacks against the politician. They also want him to stop involving himself in partisan politics.
Social media reactions:
"His statement referring to his Deputy as a "Somali" who shouldn't decide for Busoga shows his sectarian stance, his poor leadership style and points at an internal rift between him and his deputies that he's undermining and explains the performance challenges at Bugembe,"a social media user said.
"By attacking the ruling party Secretary General at such a critical campaign period where his own daughter of the soil is a pivotal player,Dr. Muvawala is openly working to disorganize the NRM by undoing what they're tirelessly propagating. He's rendering the efforts of those working for the NRM useless.Busoga should have jointly supported their own to deliver resounding victory in the 2021 polls since the SG is their own. Dr. Muvawala isn't a mean citizen whose statements can be taken lightly. He's leading with a bad example," another social media user noted.
Do you have a story in your community or an opinion to share with us: Email us at editorial@watchdoguganda.com