Considering the 26 years Vice President Edward Ssekandi has ruled Bukoto Central Constituency,
Majerani Kazibwe currently a lawyer at Majerani Kazibwe company advocate is one of the few politicians who have come on board to end Vice President Edward Ssekandi's 26 year rule in Bukoto Central Constituency.
Kazibwe a born of Bukunda village, Kamuzinda parish in Kyanamukaka sub county, believes that he is the right man who can oust the gigantic Ssekandi from Bukoto Central seat.
"The Vice president has faded on representation. Rarely attends the parliament session and his voice has been low in the parliament despite his expertise and longevity he has enjoyed in the parliament," Kazibwe, 45 years-old shares.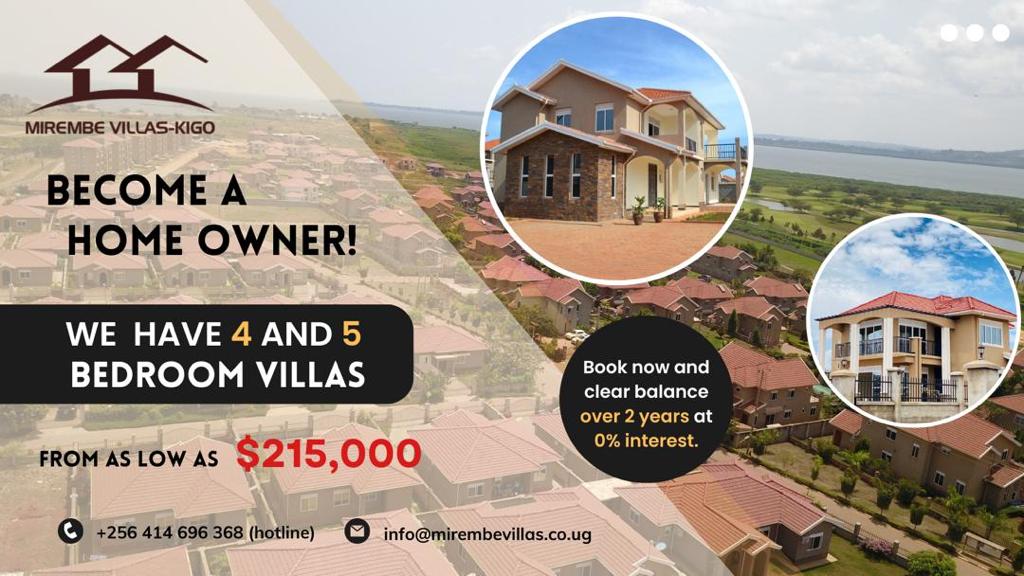 A practicing lawyer for the last twenty years, Kazibwe says politically he served early during his high school days at Makayi College as a head boy which pushed him a lot even when he reached Makerere University.
"When I applied for a Bachelor degree in Law at Makerere University, I knew very well that I will end up being a leader. I've pushed for it. I've learnt managerial skills and I know what it means to stand against Mr Ssekandi," says Kazibwe.
On the otherhand, Kazibwe coherently understands the wave opposition candidates such as Democratic Party candidate Richard Ssebamala have set in the constituency.
Before Kazibwe served as the chairperson Nkobazambogo Masaka District and leading a youthful group of people eager to take on the mantle in politics all paved a way for Kazibwe.
"I am the Kabaka Mutebi legal adviser for Buddu County and that a lone shows that am willing to serve Kabaka's subjects in Bukoto Central Constituency.
He has not only shone in the political arena. Kazibwe is also an educationist boasting with a school, Masaka Town College that has stood for the last eighteen years.
"On the other ground, I was also a youth leader but apparently I've been working so hard for the Kabaka Mutebi's government handling legal matters," says Kazibwe. This has connected him to several groups of people in Buganda Kingdom.
"I've worked for people and indeed am still working for them. I've offered over 500 bursaries to students in my school and I know that when I join the parliament more talented students will be able to earn more bursaries," added Kazibwe.
Kazibwe says much as he has not rose into parliament yet, he has been able to perform several duties for the locals; starting up health workers association and many have been educated on how to save money.
"I think a good leader is the one who performs his or expected duties before emerging victorious. If a leader has the capacity to lobby for his or her people it becomes so easier for the locals to entrust you with their votes," he says.
As a constituency, Bukoto Central is embedded with farmers and agriculture remains the main activity taking place in the area.
Kazibwe says he hopes to empower farmers through agricultural schemes and has been fighting the menace of land grabbing in the area.
"I've used the law to fight land grabbers. I have fought hard to eliminate the pro bono legal services," adds Kazibwe.
As an agriculturist who grew up in the deep villages of Bukoto Central Constituency, Kazibwe has also initiated the idea of planting Buganda queen Nabagereka's banana plantation in Kyanamukaka Sub County.
"It is a demonstration farm and we intend to inspire youth to invest more in agriculture," adds Kazibwe.
As for the parliamentary bid, Kazibwe contested in the previous elections (2016) and emerged third which to him was not a factor of losing to the master Ssekandi in the elections but a substance that pushed him to stand in the race again.
"Parliament requires a person with a skill to make debate relevant to his subjects. As Kazibwe, I am willing to organize the people and when people are organised under a certain cause it becomes easier for a leader to work for them," he says.
He says that he hopes to organize specific farming groups and later mobilize resources for them.
"I think this generation is embedded with revolutionary youths. We want to see changes in different political positions starting from grass root level to the top most where Museveni has stood in the presidential seat since 29 January 1986.
"We're supporting National Party Platform (NUP) president Robert Kyagulanyi. He is our timely garget ready to concur the stone that has proved to be thorny in the hearts of Ugandans for over 35 years," says Kazibwe.
He also plans to organize youth groups in the deep villages of Bukoto central Constituency to identify the most talented sports man and later look for them enough playing time in league teams.
"Since am the Kabaka's servant, I hope to work with Buddu team to ensure that they roar talents from Bukoto Central Constituency," Kazibwe also a NUP candidate articulated.
As an educationist Kazibwe says he feels bad when many of the young generation drop out of school due to lack of enough resources such as school fees and scholastic materials to push for their studies.
Do you have a story in your community or an opinion to share with us: Email us at editorial@watchdoguganda.com