Ruth Suubi Bulya was born HIV positive.
Today, the 28-year-old, who lost both her parents to AIDS as toddler, is a mother of three.
Hers is a story of the thousands of young people born with HIV and living healthily with the virus but rejection and stigma stand as a hindrance to right to finding love and live a normal life.
While the 'right' to love does not appear in written legal document; national, regional or global – there is no doubt that it is a universal human need to love and be loved.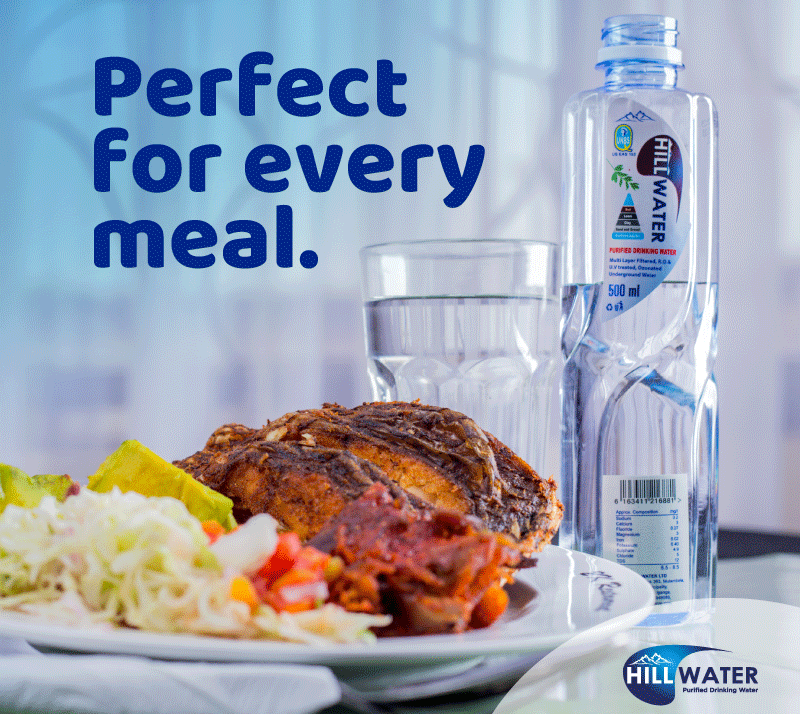 Despite the absence of the right in normative form, love and romance are basic features of human existence.This need takes a central place when it come to the basic desire for sexual expression and to deny its existence is to deny the very essence of our humanity.
However, when it comes to people living with HIV, they suffer silently due to discrimination, rejections and heartbreaks they face along the way while searching for their soulmates. As a result of rejection and stigma, the fight against new infections is compromised as not everyone would declare their status to people they believe would reject and stigmatize them.
Suubi – who got to know her HIV status aged 13 – narrates her first relationship as a Senior Three student at St Lawrence Horizon. Her then boyfriend was at Buddo SS. Despite knowing her status, Suubi did not disclose it to the boyfriend due to the fear that she would be rejected.
Unfortunately, the boy's mother was working at Joint Clinical Research Centre (JCRC), an institution where Suubi was receiving her medication.
"I think one time his mother landed on the love letters we used to exchange, so when he asked him about his girlfriend, he showed her my photos. Remember she was always seeing me at JCRC picking my medication and that's how our relationship ended. I was so heartbroken," she laments.
In her Senior Six vacation, Suubi had a few other relationships which never worked out. During those times, she found it hard to disclose her status to men who dated her because she used to hear their negative perceptions against people living with HIV yet she feared rejection.
"Worse still, whenever I used to get boyfriends, some of my siblings, used to go behind my back and disclosed my status to them in not so good ways. They [boyfriends] started accusing me of wanting to infect them yet I was always building confidence before informing them at an appropriate time."
Around the same period, Suubi got pregnant with her first child who is now nine years old.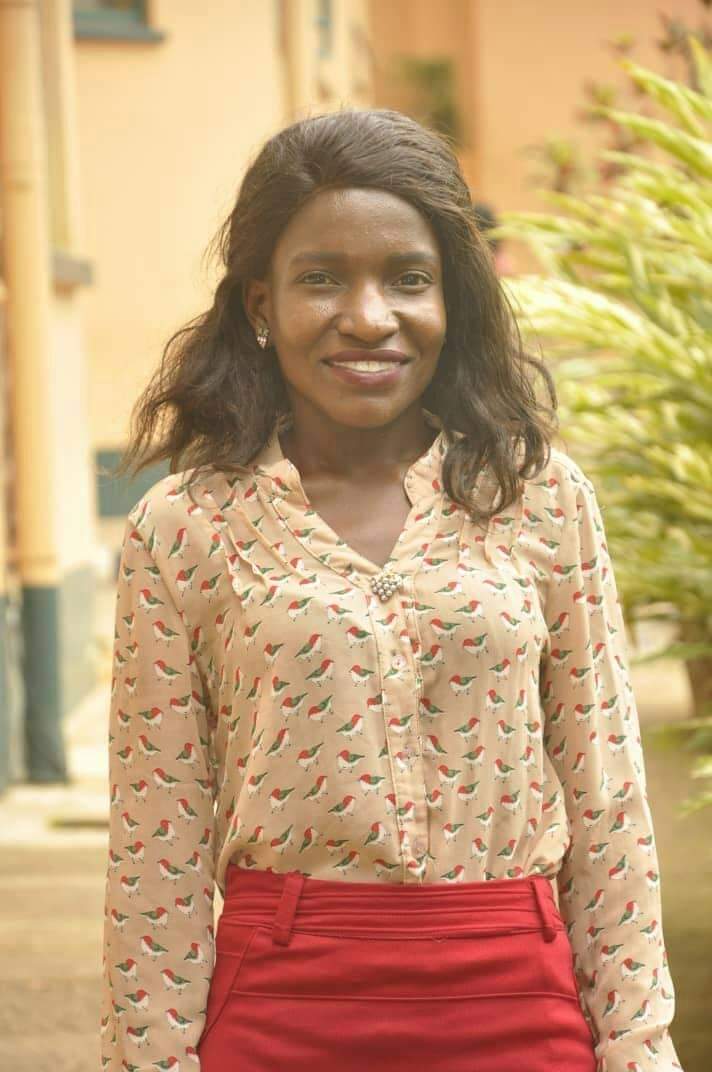 The father of her first child also found out that she was HIV positive through one of her relatives. Suubi says he was so disappointed and that's how their relationship hit a hard rock.
"But days later he called and assured me that I should not worry because he was willing to take care of his responsibly. When he went for an HIV test he was negative. Though the relationship never went on; we remained friends."
At the moment, Suubi who currently works as a Peer Mentor Mother at Namugongo Fund for Special Children (NESC) is in a serious relationship with the father of her twins. She says she disclosed her status to him before engaging in any sexual relationship.
"I was ready for rejection and I did not want him to learn of my status from my friends or relatives so I decided to disclose after three months in a relationship.
"He abandoned me for over six months without any form of communication but I think he loved me. That is why after all that period he called me and said that he wanted to try out a relationship with me. I later took him to my doctors who elaborated to him the possibilities of staying negative with an HIV positive partner."
All her three children are HIV negative.
"Even though all my kids are negative, sometime I don't believe it. I have that fear that it may be untrue. That's why I always take them for tests to reconfirm whether they are not infected."
According to the UK-based charity that provides accurate and trusted information about HIV and sexual health worldwide avert.org, in 2018, an estimated 1.4 million people were living with HIV, and an estimated 23,000 Ugandans died of AIDS-related illnesses annually. As of 2018, the estimated HIV prevalence among adults (aged 15 to 49) stood at 5.7 per cent. Women are disproportionately affected, with 8.8 per cent of adult women living with HIV compared to 4.3 per cent of men.
Love doesn't ask why
It is an absurd reality that this even needs to be said, but people living with HIV are humans living full lives albeit with chronic but manageable condition.
And when it comes to children born with the virus, given modern medicine, many live to go throw stages of development which means they will desire love and intimacy like everyone else.
Asia Namusoke Mbajja, a professional counselor and founder of People In Need Agency (PINA) says, in the late 1980s and 1990s, over 150,000 babies were born with HIV/AIDS because there was no Prevention of mother-to-child HIV transmission (PMTCT) intervention at that time. Most of the children have grown up and they are currently sexually active.
Last month, UNAIDS Country Director Dr Karusa Kiragu-Gikonyo while giving a breakdown on the current statistics of HIV in Uganda said the country registers 1,000 new infections every week. This means that 143 people get infected with HIV on a daily basis.
She also said a total of 500 people die from AIDS- related illness every week, adding that collective efforts are required in the HIV/AIDS fight.
One of those collective efforts is to cultivate a stigma free society, where people are encouraged to test and if found positive, to start their medication and be accepted in the community without discrimination.
It has actually been proven that HIV positive people in relationships are motivated to seek and keep up with treatment.
There are people who assume that HIV-positive people should date those who share their status, so as not to worry about transmitting the virus, and sure, this happens often, and even a law in Uganda was made to punish those who transmit the virus. The law has been criticized for cutting back gains in the fight against HIV.
Even then, many HIV-positive and negative people are still engaged in sex and intimacy, some are "serodiscordant" or mixed-status relationships, others manage it by taking their drugs and keep the viral load below detectable levels which lowers their risk of infecting others.
Muyomba almost gave up on finding love
In 2013, when Dube Arafat Muyomba learnt that he was HIV+, all he thought about at that time was that he was going to die at a young age without leaving behind a child he called his own.
He says he was infected by a person he trusted so much, his now ex-girlfriend.
"I learnt that I had the virus when I became severely sick. I was advised to go for an HIV test and the results came out positive," the jovial 27-year-old recalls. However, when his then girlfriend who probably knew her status all along found out that he had discovered that she had infected him, she disappeared in thin air and cut off communication.
Muyomba who was so stressed spent six months bedridden.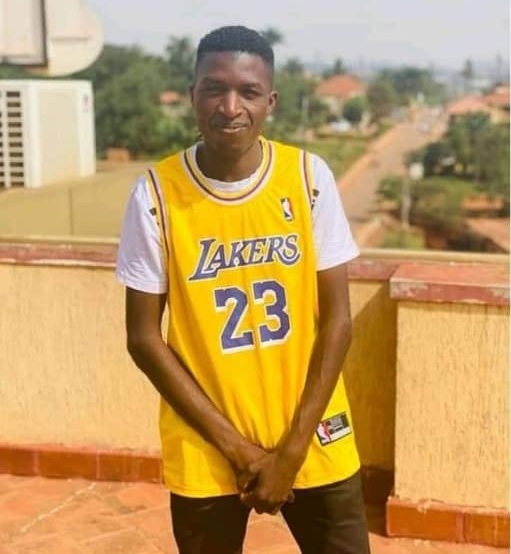 "Thank God I never lived in denial. By the time I was bedridden, I started my medication immediately and counseling also helped me a lot to regain myself," he says.
"After that terrible ordeal, I gave up on love since I feared rejection."
But fortunately, along the way, his life managed to change for the best when he found love again.
"Months later when I had recovered, I got another girlfriend. She approached me first and we became an item," says Muyomba.
The only worry he had was how he was going to disclose to his new catch that he was HIV+ since she did not know his status.
"Trouble came when she paid me a visit. She landed on my Anti Retrial Viral drugs (ARVs). She asked me if I was sick. The moment I responded with a yes, she started crying saying that she does not want to be sick because she fears taking medicine."
"The good thing we had not had sex yet. I calmed her down, told her about the possibility of me not infecting her as long as I take my medication well and on time. I also told her that I will not infect her because my viral load was too low."
The next thing the couple did was to go for an HIV test. The girlfriend was indeed HIV- . They were counseled and up to date the two are still together.
"In 2014 we got married and we are living happily. Every month she conducts an HIV test to ensure that we don't make any mistake," the father of three HIV- children reminisces.
"We rushed to have many children because we wanted to do it once and for all. The eldest child is three years whereas the youngest is a year old."
I keep my husband's ARVs:
Muyomba's wife Swaifat Muyomba (Mukyotala) who is HIV- says she was scared at first when she learnt that the boyfriend was HIV+ but since she truly loved him, she had to stay by his side.
"When I found out that he was HIV+, I started crying because I was out of words, I could not believe what I was seeing that time. However, he managed to convince me that he will not infect me since he was taking his medication well," the 24-year old says.
"I always remind him to take his medicine. In fact, I'm the one who keeps his ARVs so that he does not forget to take them."
Eva contemplated suicide
Eva Nakato, 27, is another youth who has positively learnt to live with HIV. The energetic young woman was born with the virus.
However, when it comes to relationships, the Art and Design graduate has passed through a rough patch.
"I have been in several relationships with HIV negative guys but certainly when it came to my status, they became a little bit complicated. Sometimes it was not even just my status, someone may be willing to be with you but his family becomes a limitation," Nakato reveals.
"Some of the guys I have dated were willing to be supportive but at the end of the day they brought in the family issue … like how their relatives would perceive our relationship."
She adds, "when I notice such a person in you, I just call off the relationship because I don't want to be in a tag of war with your family."
She says she always discloses her status after three weeks in a relationship or even immediately when someone approaches her.
"I think when you disclose earlier it saves you heartbreaks and stress. Actually, you give a person time to think through things before they go on with you. To me that's why I advise my fellow HIV people to disclose before they go deep into relationships.
The young actress with a five-year-old HIV negative son got pregnant in 2015 while at college.
Nakato says that the father of her child got to know about her status when they were still friends. Later they decided to become an item and a few months in a relationship she was already expecting.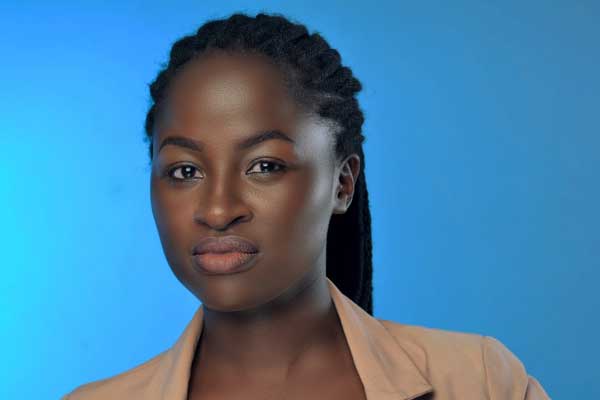 Being HIV positive and at the same time getting pregnant at a tender age was too much for Nakato to carry.
"We are not together anymore but it was not like he denied responsibility or what. He was very supportive but just along the way according to everything I experienced as an expecting young mother, I felt like the pressure was really too much so I told him that we should part ways. It was really hurting and heartbreaking but he respected it. Currently we do have a profound relationship, we communicate often," she recollects.
"He is negative and his family knew about my status but they never rejected me at any single moment. Their only worry was the status of the baby but I knew it very well that my son would be negative and yes he is negative because I was taking my medication very well."
Nakato who lost her mother to cancer in 2013, further reveals that when she got pregnant, she felt so down because she thought that if she (mother) was alive, she would have been the person to share with all her worries.
"Our mother was a pillar of strength and without her given the situation I was in, I always had thoughts of committing suicide but later I learnt to encourage myself even when am stressed, I used to pray to God to get me a better plan and now am a living testimony," she says.
Presently, Nakato is happily in a discordant relationship. She has been together with her man for over two years now and they have many great plans ahead of them.
"My boyfriend came to me well knowing about my status. I sat him down, asked him how he feels about me that I am living with HIV, he told me he felt normal, not scared and now we are together."
Boyfriend says he is one of the bravest in the world
Although David (not real name) is HIV- , that did not stop him from declaring his undying love for Nakato despite knowing her status.
"I knew she was HIV+ but I was not shaken a bit. I never changed my mind on what I wanted to tell her. I told her that I had feelings for her and that I wanted to be with her for the rest of my life. Right now, we are together and things are moving on perfectly well," David boasts.
"I was only heartbroken that she was born with it. Actually I was just feeling bad for her wondering how she felt but she assured me that she was perfectly fine and used to it now."
David further says he is so strict when it comes to reminding Nakato about taking her drugs on time.
"I always call her to know whether she took her medicine. I always tell her that she should do it for our future, our children so she should not relax.
"I think I'm one of the strongest men in this world. I had never had that fear that she would infect me. Actually, before she assured me that she was less likely to infect me due to her undetectable viral load, I already had vast knowledge about HIV and I knew that our relationship would work out as long as she took her medicine properly."
Because today people can be in love deliberately with mixed status and modern medicine keeps them all healthy and safe from infection, for this reason the law that criminalizes transmission of HIV is criticized on several fronts.
The law criminalizing HIV/AIDS transmission
The HIV and AIDS Prevention and Control Act came into effect on July 31, 2014 when President Yoweri Museveni assented to it. But people living with HIV, together with civil society organizations, up to date say it presents a challenge for the human rights of infected people and also undermines several critical issues.
Among the salient features that are scanned out in the law are: Clauses 41 and 43 of the Act that provide for prosecution on grounds of attempted and intentional transmission of HIV, respectively. If found guilty a person may be jailed to up to 10 years or fined up to Shs4.8 million.
According to Nakato, she finds the law senseless because it promotes stigma and discrimination. She says instead of putting up such a law, government would have created a favourable environment to enable HIV+ people to freely disclose their status without fear of being discriminated.
"It takes heart to disclose your status; such a law instead discourages people to come out openly to declare their status due to fear of being regarded as a criminal in one way or the other. The law could render the fight against HIV/AIDS fruitless."
Speaking to New Vision newspaper recently, Stella Kentutsi, the executive director of National Forum of People Living with HIV & AIDS Networks in Uganda (NAFOPHANU), said clauses seem to target those already openly living with HIV and as such will affect disclosure, fuel stigma and discrimination thus increasing new infections and affecting access to already available services.
"To this effect, HIV infections and deaths will escalate thus watering down all the achievements so far attained in the fight against HIV," stated Kentutse.
"Honestly, if proven, such behavior cannot go unpunished. The question however is 'How can it be proven that indeed the HIV of the accuser was got from the accused?' There is fear that public knowledge of one's HIV positive status would be used against them due to personal differences," said Lillian Mworeko, Executive Director for International Community of Women living with HIV Eastern Africa (ICWEA).
She argues that this will ultimately discourage people from testing to know their status fearing that if found positive, their status could be used against them in courts of law at any point in time and here people will infect others unknowingly.
Muyomba who has a slogan "Free HIV Uganda starts with me" says in one way or the other he supports the law when it comes to punishing those people who intentionally infect others with the virus.
"I support the part of punishing those who intentionally infect others because some people living with the disease tend to be heartless and they go on spreading the virus but when it comes to disclosing someone's status without his/her consent then the law misses a point."
Suubi concurs with Muyomba.
"What I believe in is that if you truly love someone, you have to find ways of protecting him/her from the virus. You may not be ready to disclose but there are so many ways of not infecting others for example using condoms, taking your medication to the extent that the virus is undetectable and if not, you can abstain."
Do you have a story in your community or an opinion to share with us: Email us at editorial@watchdoguganda.com