Four people have come out to kick Democratic Party (DP) President General Norbert Mao out of the party leadership.
Mao, 53 is the 6th DP president. He has been at the helm of the party since 2010 having trounced former Kampala Mayor Al Hajj Nasser Ntege Ssebagala by 70 per cent during the National Delegates Conference which was held in Mbale.
In 2015, Mao was re-elected as DP president. He defeated former Buikwe South Dr Micheal Lulume Bayiga by 60 per cent.
Although he has been the party leader for 10 years, Mao is not willing to leave the seat to his subordinate. He has vowed to stand again in the next party elections.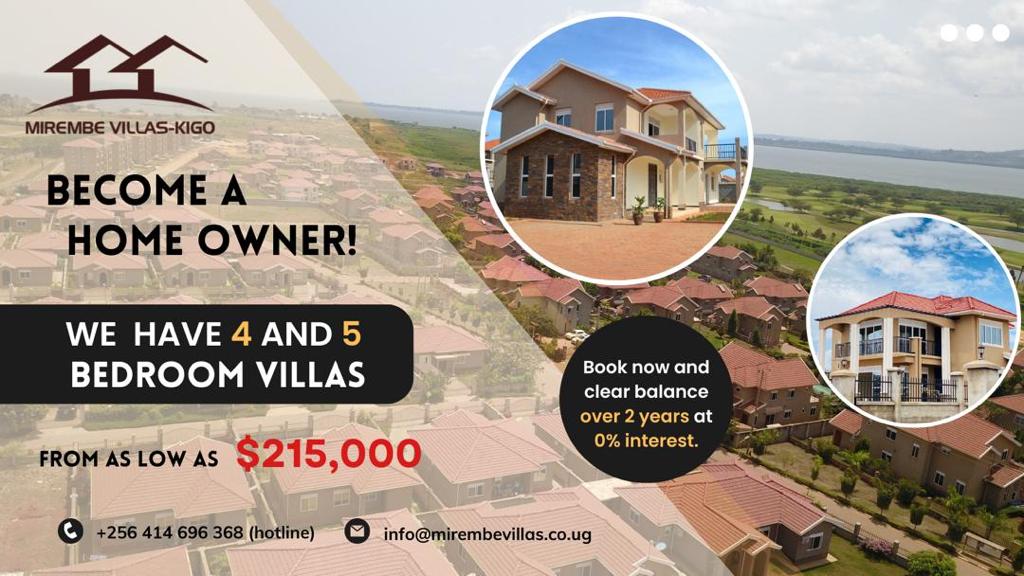 For that matter as the party prepares to hold it's National Delegates Conference on March 28-31, 2020, from our credible sources so far four candidates have expressed interests in leading the oldest political party in Uganda.
One of them is the former contestant of 2015, Dr Micheal Lulume Bayiga whom many DP supporters think that he is now more radical to the ruling regime as compared to Mao's currently statements.
Lulume who is three years younger than Mao announced his intentions to stand against his current leader durng a private meeting. Lulume has always been rebuking the way Mao's administration has continued usurping powers of various party elected officials at the National Executive Committee including the office of the Organising Secretary.
The Second person is Samuel Walter Lubega Mukaaku, the former Presidential candidate 2011. Mukaaku is the first member of DP bloc to formally declare a 2020 DP President candidacy.
The former 2016 Parliamentary candidate in Mawokota South and a principal of DP bloc vows to change the party back to the original roots of its forefather Ben Kiwanuka.
The third one is the Butambala County MP Muwanga Kivumbi. Kivumbi,47 has in the recent days criticised Mao's leadership. According to our sources, Kivumbi feels that DP is losing focus under Mao and it's becoming weak.
Kivumbi a maverick DP lawmaker who serves as the Shadow Minister of Defense and Internal Affairs in the 10th Parliament even in 9th Parliament, has always been in the news headlines opposing the present regime. Currently, he moves with the leader of People's Power Movement Robert Kyagulanyi.
Brenda Nabukenya the Former Luweero Woman Member of Parliament is the fourth one who has declared her intention to challenge Mao.
Her declaration came late last month saying that Mao has not offered good leadership to liberate the party from state capture. Nabukenya added that party members are deeply concerned about the direction in which the current president is driving it.
Nabukenya's relationship with the current DP leadership has always been sour. Last year she petitioned the National Council with a motion of vote of no confidence to Deputy Secretary-General, Dr Siranda Gerald Blacks and Deputy National Chairman Dr Kiwanuka Mayambala on allegations of corruption, incompetence, illegal conduct and violation of core values and principles of DP.
According to Mao, he is more than ready to race with anyone. "In DP, we don't have any sole candidature so it's within everyone's to contest and we shall hold party election," he said.
Do you have a story in your community or an opinion to share with us: Email us at editorial@watchdoguganda.com