Uganda Police through the Criminal Investigations Department has summoned businessmen Charles Mbire, Omar Mandela and organisations that are being implicated in the Bank of Uganda irregular procurement and supply chain activities.
Mbire is the MTN Uganda Chairperson whereas Mandela is the proprietor of Café Javas and City Tyres.
On Monday, Police mouthpiece Fred Enanga said CID has taken over the investigations and it's has arranged to record statements from United Nation lawyers plus other individuals and organisations involved the scandal.
The businessmen are expected to appear at the CID Headquarters on Tuesday, June 18, 2019 for interrogation.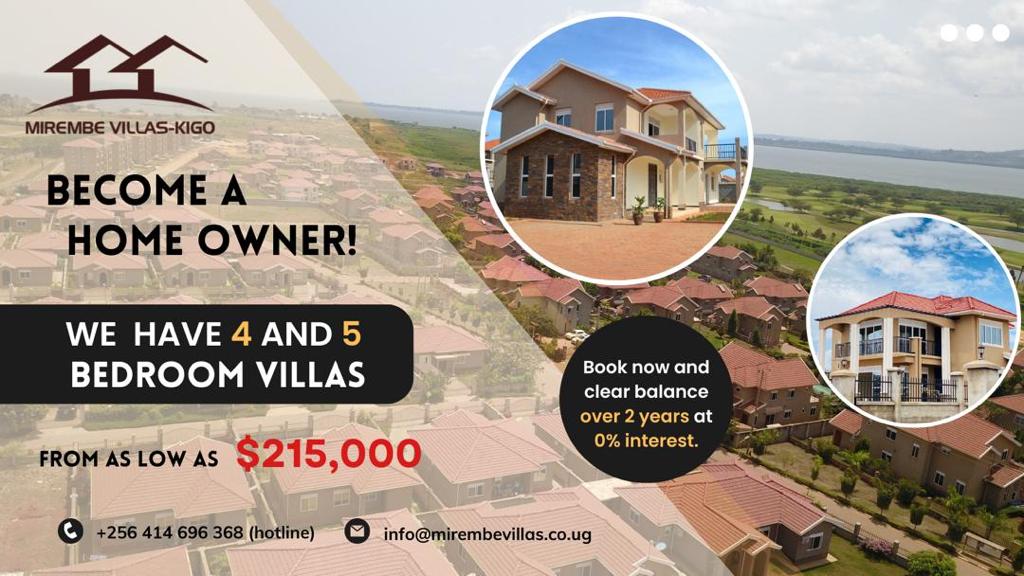 "Several statements have been obtained from different directors, managers and employees with knowledge on the whole documentation process. These include the directors of banking from Bank of Uganda, director legal, auditors from the bank. Additional statements were also recorded from Uganda Revenue Authority customs officials. Other arrangements are also done to record statements from the UN, other organisations and selected business persons who are being mentioned in this scandal," said Enanga at the police headquarters in Naguru.
All investigations will be manned by CID head Grace Akullo.
"CID has taken over all the inquiries into the irregularities surrounding the consignments of money that were printed in the related supply chain. The directorate will, however, work alongside State House's Anti-Corruption Unit's Lt Col Edith Nakalema's unit," said Enanga.
Government Spokesperson Ofwono Opondo on Friday dragged city tycoons Mbire, Omar Ahmed Mandela into the saga.
Speaking to the media at Uganda Media Centre in Kampala, Opondo said the investigation so far seemed to point that there was no additional money printed by either officials of BoU or somebody and later delivered to Uganda.
"Our investigations point to some business people and other organisations who were simply taking advantage of a cheap flight that had already been chartered by Bank of Uganda," he disclosed.
The government mouthpiece said that BoU procured items from France and chartered a plane from Paris to deliver its consignment of 20 pallets to Uganda on April 27, 2019 with the bank staff.
After they had checked and cleared the items, one of the staff noticed that the plane was carrying additional five pallets.
According to Opondo, the extra pallets belonged to 13 private individuals and organisations including the United Nations (UN) irregularly loaded unto the cargo plane. No other items were meant to be on the plane except Bank of Uganda's.
"Very surprisingly the United Nations and USAID are among them. The plane carried UN supplies like blood reagents, solar equipment and other items. There were also goods for other local Ugandans like Charles Mbire, Mandela Millers and Uptake Uganda Investment Limited.
Earlier on, Col Nakalema, the head of State House Anti-Corruption Unit had confirmed that they were carrying out an investigation on the central bank following the currency 'shipping' saga.
"A number of senior bank personnel, customs and Civil Authority personnel are being questioned" with regard to the Bank's procurement and supply chain activities," she said in a statement.
Collaborated reports indicated that eight directors at Bank of Uganda are under investigation by police, military and State House Anti-Corruption Unit for illegally printing and smuggling money in the excess of sh90 billions.
Col Nakalema however said the operation would not affect the normal running of the Central Bank.
The illicit huge monies Nakalema's team alongside Police are probing, entered the country through Entebbe International Airport from France aboard a private airplane which usually transports BoU new currency.
Mbire speaks out:
On Saturday, Mbire said it was not his business on how his cargo got on the Bank of Uganda chartered plane flight.
The businessman told Daily Monitor that after buying 20 litres of adhesive glue in London, he contracted Allied Cargo Express, a London-based shipping agency, to deliver it to Entebbe International Airport.
Mbire said he only went to the airport to receive the glue meant for his boat.
"I had no direct business to do with the people of the cargo plane because after buying 20 litres of adhesive glue in London, I contracted Allied Cargo Express, who are also in London, to ship it for me. I am not part of choosing how the glue came here but I went to pick it at the airport," Mbire told the local daily.
The businessman said he was not sure whether there was connivance between Allied Cargo Express and the company running the Cargo plane to airlift their client's cargo on a chartered aircraft.
"This is like DHL because when you ship, you wait to receive and the shipper handles the logistics," he explained.
Do you have a story in your community or an opinion to share with us: Email us at editorial@watchdoguganda.com