On Wednesday, Jessica Kayanja, wife to renowned Pastor Robert Kayanja launched a prayer chained dubbed 'Haddasah Must Stay' to save Teddy Naluswa's troubled marriage to Pastor Aloysius Bugingo.
The couple's marriage fight went public last Sunday when Bugingo, during last Sunday's service openly accused Teddy and his daughter Doreen Bugingo of trying to steal a piece of land that belongs to his House of Prayer Ministries International (HPMI) Church. He also alleged that Teddy wanted to kill him.
Teddy has since denied the allegations saying Bugingo is just tarnishing her name because she refused to sign divorce papers.
In a facebook post, Pastor Jessica said she will pray that the seed Teddy has sown for the 29 years in marriage rise up and crush the head of the Serpent.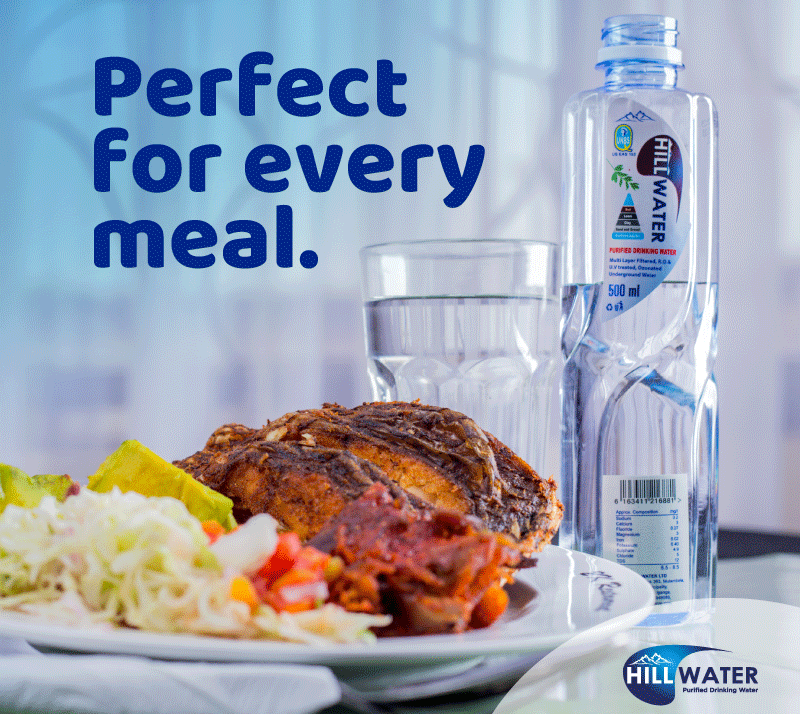 "Oh God may you show up as the fourth Man in this Fire to burn the chaff and the weeds so that your servant's marriage stands! I call upon every mother, married woman , child borne of a mother ,every Pastor's wife and every one out there that upholds Holy Matrimony to join the Girl Power Team and I in prayer ! The Hebrew woman will not leave her marriage. HADASSAH MUST STAY!!!!" she partly stated in the post.
However some social media critics have observed Jessica's prayer chain as wastage of time.
They say Jessica has failed to address issues concerning her but she is now busy pointing her nose in other people's businesses; most notably the homosexuality case against her husband.
See comments from facebook group Rebel Parents;
Sumayah Nabacwa:  Jessica you have never adressed any issues raised about your huband (homosexuality)and so many others and here you are poking your nose in other pipos issues please sit down

Evelyn Clarissa NB: he hehe marriage is a joke. Two people can't keep together and it becomes a community matter!!🤣🤣🤣That pastor has a fully functional brain if he wants to go let him go. But yeah let Teddy stay put in her home with her kids.

Xhu Nanfuka: Why not pray for Hadassah to get a richer man with a disciplined mouth?

Esther Babirye: The way he abuses pastor n Mrs kayanja…am shocked she's even thinking of this bambi

Tilly Aguero Makedamnsure: It's totally unnecessary for her to put her picture on this post but she had to show that she's 'hot' these balokole people bore the shit out of me. Any excuse to con the poor out of their coin, mbu use hashtag kati if they rollcall the prayers then what? Hadassah stays?

Dunckhan Were: This is where these funny Christians leave me confused. Kwegamba their God has to be begged collectively to rectify something he had blessed earlier on?

Anichan Lamwaka AcholiLioness P'Oketch:  Mr. Gugo Sir, how can I tell Hadasah and her team that the they are wasting prayers? Combined prayers for a penis is surely wasted

Okiisco Dianah Rose: That marriage went stale, God makes somethings happen for a reason. May be God is trying to save you from something. It's painful but start a new life, kneel and pray cry to God for healing then get a whole new way of doing things, travel, run a business or open your own church. Basically just start life all over again. One day all this will make sense

Quinta Ngamita: Sometimes, no matter the quantity of prayer poured, when the love is dead, it's dead.
They should stop disturbing God.

Aisha Mohammed: Does Jessica read her Bible well? Because in this case she praying for Suzan

Ebonu Eric: It is wise to intervene when the fire is still at the neighbours home, because pr. Kayanja may be next in line

Caroline Wazemwa:  And this Hadassah who wants to stay in a loveless marriage, where are her senses?
Where is her pride? Must she be married? This serpent or side dish, was God sleeping when his disciple Met her?
Is she the only sinner? People just want attention with trending things.

Jacq Moja:  But why would she stay in such a marriage really? Even God will punish you people for those prayers…
Do you have a story in your community or an opinion to share with us: Email us at editorial@watchdoguganda.com