Preparation and putting in place measures and strategies ahead of time to mitigate the spread of a health risk once it has been identified are the keys to preventing an outbreak of disease from becoming a pandemic.
To that end, the International Organization for Migration (IOM) has launched a project to bolster national preparedness and surveillance at the points of entry along the country's border with the Democratic Republic of Congo (DRC), where an outbreak of Ebola eight month ago has claimed the lives of nearly 680 people according to the World Health Organization.
To prevent the outbreak from spreading to neighbouring Uganda, the UN Central Emergency Response Fund (CERF) recently approved a grant of USD 717,000 to IOM to focus on national preparedness and public health response strategies with comprehensive population mobility-related information. IOM is implementing the project in synergies with other UN agencies and partnership with the Uganda Government.
"The health system through the leadership of Ministry of Health is building on strategies and structures that will be the foundation for a stronger disease surveillance system that will look not just at Ebola outbreaks, but also to all diseases that may be spreading within and across a country," IOM Uganda Chief of Mission Ali Abdi said during a launch event for the new initiative last week in south-western Uganda.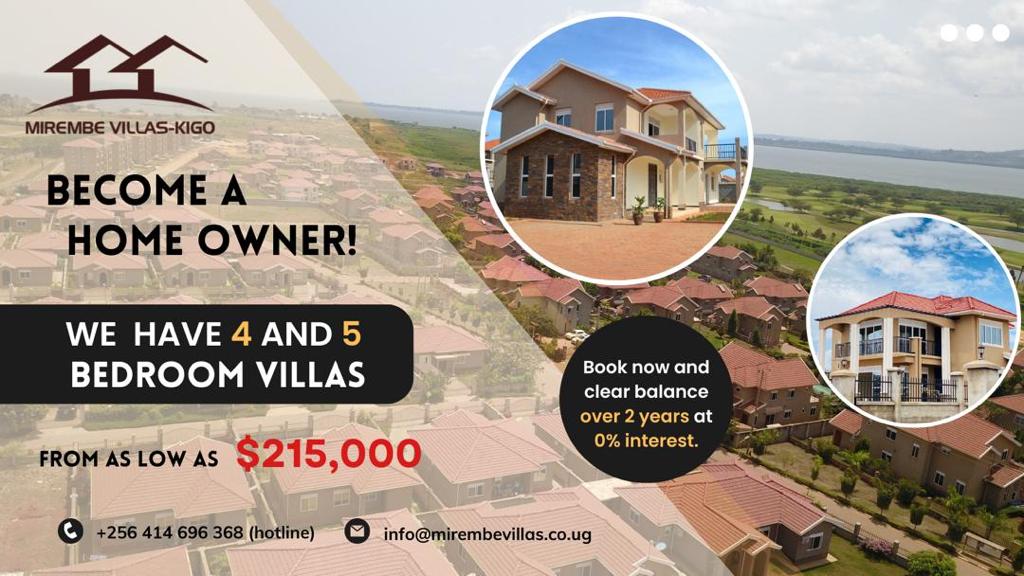 "The volunteers and health workers that we are training will be also our future resources as capacities cannot disappear but will grow stronger with experience."
Although none of the nine previous outbreaks in DRC were transmitted outside the country, the WHO has assessed the risk this time as "very high" due to the proximity to urban centres and international borders. Transportation and trade links are also deemed potential conduits along which the disease may spread.
Countries like Uganda and Rwanda also host and continue to receive Congolese refugees and asylum seekers. These factors have heightened the need for DRC's neighbours to be improve preparedness to contain a potential outbreak across the borders without inhibiting travel or trade.
The CERF-funded project Improving National Preparedness and Information Management for Ebola Virus Disease Surveillance at Ugandan Points of Entry was launched 2 April in Kisoro, one of the districts bordering DRC.
Thirty-two mobile telephone handsets and four computers have been handed over to targeted districts to support the capture and relay of population mobility-related data to the district headquarters in the region and to the national emergency operation centre in Kampala. IOM is also deploying data analysts to each of the districts.
Such enhanced national and local capacity at points of entry to effectively prevent detect and manage EVD and other health risks will be augmented by training border and health personnel in screening and surveillance techniques, as well. IOM will also strengthen the capacity of officials to raise alerts and improve reaction to possible health threats across the border through improved coordination on points of entry at the local and national levels.
Presiding at the project launch was Assistant Commissioner Allan Muruta, the Ebola Incident Commander in Uganda's Ministry of Health, with whose personnel IOM will work in the south-western districts of Kisoro, Kanungu, Rukungiri and Rubirizi to boost preparedness at the points of entry to prevent, detect and respond to a potential outbreak of Ebola.
Further IOM interventions in Uganda include:
training border officials on managing borders during humanitarian emergencies,
screening refugees confirmed for resettlement and
establishing flow monitoring using IOM's Displacement Tracking Matrix (DTM)
DTM data inform the response as knowledge of population mobility dynamics is crucial for rendering epidemiology and public health decisions that aim to prevent, detect and respond to public health events. IOM also has harmonized standard operating procedures at points of entry to reinforce collaboration and impact.
During the 2013-2016 Ebola outbreak in West Africa, IOM developed the Health, Border and Mobility Management Framework (HBMM) for use in locations where the risk of disease transmission is high between migrant and sedentary communities. The framework empowers governments and communities to prevent, detect and respond to health threats at points of origin, transit, destination and return.
Do you have a story in your community or an opinion to share with us: Email us at editorial@watchdoguganda.com