Billionaire Tribert Rujugiro Ayabatwa is among the many political nemeses on the list of Rwanda President Paul Kagame.
Kagame accuses the Rwandan businessman of funding Rwanda National Congress (RNC), a rebel group allegedly aiming at toppling his government.
RNC is led by former Rwandan army Chief Kayumba Nyamwasa.
Rujugiro was once a refugee in Burundi for 20 years, where he fought alongside Kagame's loyals in order to oust former President Juvenal Habyarimana during the Rwandan war of 1990-1994. He is now living in Uganda where he is the owner of a multibillion Meridian Tobacco Company.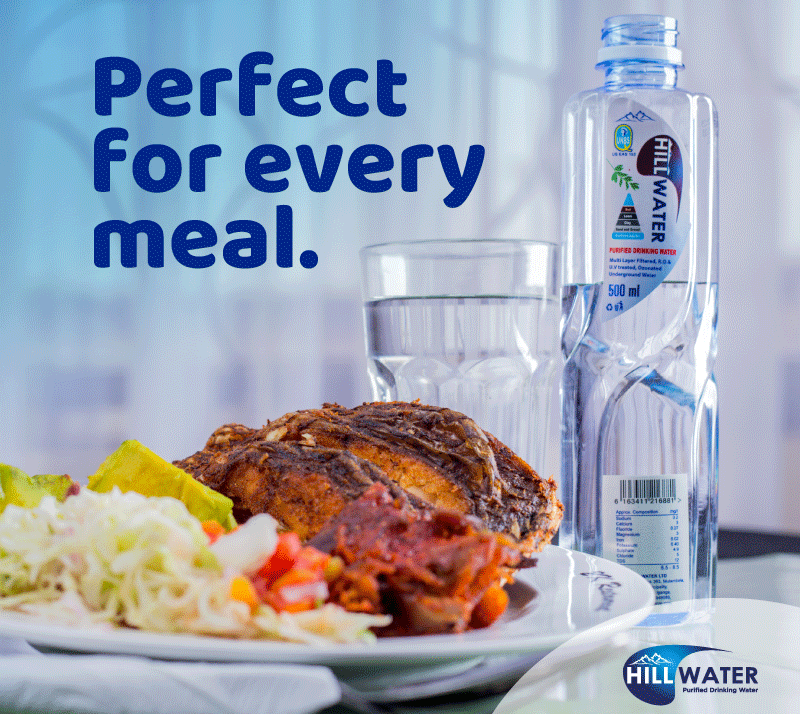 On several occasions, Rwanda has demanded that the businessman be repatriated to Kigali for trial though Uganda has since declined to take up such a move. It is one of the reasons behind the ongoing tensions between the two neigbouring countries.
In his letter published early this week in State owned New Vision newspaper, President Yoweri Museveni told his Rwanda counterpart that, "Mr Rujugiro seems to be resisting the idea of selling his businesses which he had accepted to do before. He countered the idea of giving money to Kayumba [Nyamwasa] by saying that even if he sells the factories in Uganda, he still has more lucrative factories in Angola, Dr Congo..a total of eight of them. He can send money from those," Museveni writes.
He said if Rujugiro is still a problem to Rwanda, Uganda can use courts of law to try him on charges of terrorism and then his assets can be frozen.
Who is Rujugiro?
Born in Rwanda around 1941, Rujugiro is the proprietor of Pan African Tobacco Group (PTG), Africa's largest indigenous producer of cigarettes and other Tobacco products. The company recently celebrated its 40th anniversary.
In Uganda, Rujugiro owns the Meridian Tobacco Company, a $20 million (Shs74 billion) business which opened in the West Nile town of Arua in 2013. The company manufactures Supermatch cigarettes.
The Observer reports that Meridian Tobacco Company has created  352 direct jobs  in Arua.
Further, 15,000 smallholder farmers plus another 1,600 occasional workers such as transporters are benefiting from Rujugiro's investment in Uganda.
It is against this background that President Yoweri Museveni reportedly declined to grant Rwanda's request to kick Rujugiro out of Uganda.
Wealthy Man
According to Forbes, Rujugiro founded Pan African Tobacco Group (PTG) in 1978 when he began manufacturing cigarettes in Burundi in 1978 after a successful stint as a commodity trader across Africa.
Rujugiro subsequently established a manufacturing plant in Zaire, now the Democratic Republic of Congo (DRC) in 1984, and later expanded into the South African market in 1991. Between 1996 and 2011, PTG commenced manufacturing in Angola, Uganda, Tanzania, the United Arab Emirates, Nigeria and South Sudan.
Operating across Africa and in the United Arab Emirates, PTG is a homegrown company with deep roots in each sub-region of the continent. In PTG's forty-year history, the company evolved to become one of Africa's indigenous manufacturers of consumer goods.
The company not only employs a significant number of full-time and seasonal employees across Africa, but it also supports hundreds of tobacco farmers. Further, PTG stimulates secondary businesses such as transporters and other suppliers to its manufacturing processes. Lastly, PTG enables its host countries to generate foreign currency by exporting its products.
At a glamorous ceremony to mark 40 years of doing business in Ras Al Khaimah on the 16th of December, Rujugiro expressed his gratitude to the communities as well as government functionaries in the countries where PTG does business.
"Forty years ago, we took the first step of building a uniquely indigenous African company not driven only by the profit motive but in seeking to work with families and communities so that they can improve their own livelihoods. Public authorities also greatly facilitated our work for which we are most thankful," he said.
Rujugiro, who is one of Africa's most notable philanthropists, said his most memorable accomplishment has been working with families and communities in the various regions in which PTG does business.
"Poverty has long been an endemic problem in Africa. It has been my lifelong goal to provide opportunities especially for African youth," Rujugiro said. "Having been denied a formal education after the eighth grade, I had to work that much harder to prove myself. I do not want any child to experience that. This is why PTG works with communities to make it easier for young people to get the education they need to succeed. Education is the ticket from poverty."
Do you have a story in your community or an opinion to share with us: Email us at editorial@watchdoguganda.com