'Mike, Happy New Year. You deserve a free night at Elephant Plains. You haven't only marketed tourism but us as a company as well,' is the New Year's wish I received from Ugandan tourism promoter Amos Wekesa.
What more would I have asked for at the start of 2019 other than an adventurous trip?
Two things excited me about this offer from Elephant Plains; one, it is located in Queen Elizabeth National Park in Kasese. Secondly, Wekesa is not your average hotel proprietor and it's not easy getting an hour with him exclusively. I was getting a double blessing. At his cost!
We arranged to go to Elephant Plains in the last week of January. I was excited.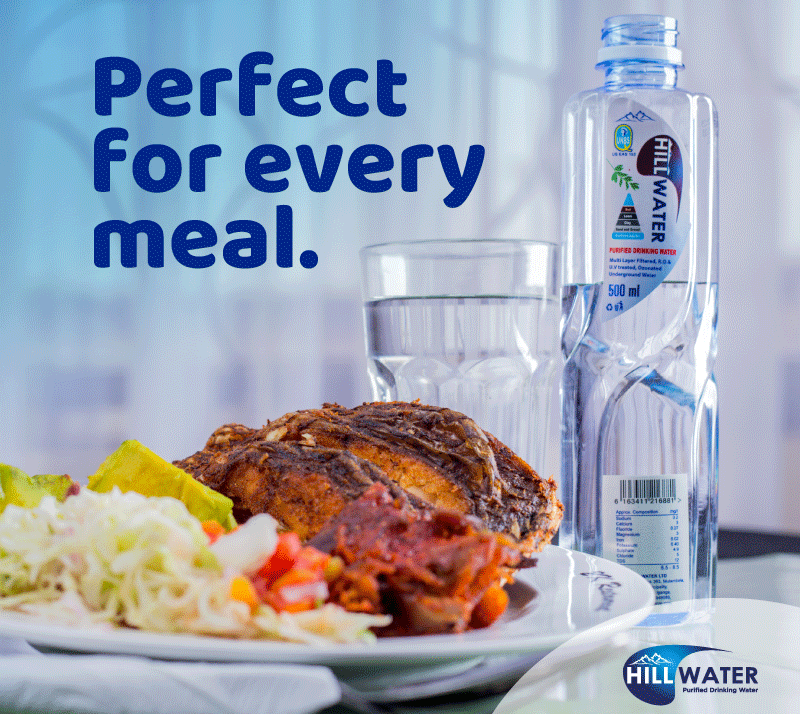 Elephant Plains is the newest high-end accommodation. Most people had got accustomed to Mweya Safari Lodge which is also in the same National Park. However, Elephant Plains is gem that most visitors to Queen Elizabeth will be excited about. The imposing lodge with 10 beautiful cottages and a spectacular view of Mt Rwenzori and lakes George and Kicolongo, is worth your dollar.
Monday morning.
I was up by 3.30am. I joined Wekesa at 6.30am around National Theatre in Kampala.
What I set out to achieve in this trip was learning real life lessons from the man himself as well as sight see.
We talked about everything; money, tourism, wealth creation, cars. It was a smooth ride through Mubende, Fort Portal before arriving in Kasese by 3pm.
"This is just my second car," Wekesa confessed, opening up the side of him that does not scream extravagancy. He has driven the same car for several years now, he told me, and its mileage is about 200,000 miles.
"If you want to create wealth, you must stop the habit of upgrading your lifestyle every time you make extra money," he said, telling me how he has grown from a driver working for $2 dollars a day to a man with four lodges under his name, with large chunks of land in potential tourism sites across the country.
As we talked, his younger driver, Kiggundu, not more than 20 years old was silent but listening to the conversation. I am certain if Kiggundu stays with Wekesa for about five years, he would be worth an MBA graduate.
As Kiggundu drove, Amos went about offering him tips about driving on highways.
"Watch out for roads joining the highway," Wekesa said. He went on guiding him when or not to overtake. Plus what he believes makes great drivers.
Like I pointed out earlier, Wekesa started out in the tourism trade as a driver. You can say he has over 20 years of driving, especially tourists who are a sensitive clientele. In the process he has become a master. Today, Wekesa is a great inspiration to many a tourist driver and you could see this admiration as he gets recognition from them at every stop. We found tour vans driving tourists to or from the Rwenzori tourism circuit.
He would take his charm to them, spend a minute or two speaking to them – inquiring about the tour company they worked for, and throwing in his lodge brands into their faces.
"Have you been to Primates Lodge?" he inquires from one of the drivers we meet in Fort Portal as his clients broke off to have lunch. Most drivers admitted they are taking their guests there. He smiles with a satisfaction of an entrepreneur whose sweat is paying off.
Wekesa has dedicated almost two decades to creating his influence in the tourism sector; You can see the reasons why travelling with this 45-year-old is indeed enviable.
A good conversationalist, Wekesa asks questions just as he tells stories. With him talking about Uganda, you are like reading a book or watching a documentary about The Pearl of Africa.
Together, we spoke for about 16 hours on the road – about journalism, opportunities in tourism, the role of government in ensuring Uganda stood on top of the continent for its tourism attractions and excellent service of players in the tourism industry.
This is a subject Wekesa never tires talking about; on radio, television, newspaper articles, Facebook blogs, conferences, town hall meetings, small groups, one on one meetings etc.
There are fewer people I know that are not paid to speak for tourism that do so with both knowledge and passion as Wekesa.
In his mind, if Uganda positioned itself as a tourism destination, the rest of pillars to drive the country into a middle or first world status would be sorted out.
Can you imagine, Wekesa also persuaded me to start a tour company? He should be giving you the same message!
The combination of knowledge, expertise, positivity, confidence and salesmanship, make Wekesa a magnet which attracts people to him. It is why he has inches of media space in local and international media.
By the time we reached Kasese town, we drove for about 20 minutes on the road leading to DR Congo, and branched off at Simba Safari Lodge. This is another property belonging to this entrepreneur under his Uganda Lodges franchise, alongside Budongo Eco Lodge in Budongo Forest and Primate Lodge in Kibaale Forest National Park. Another will be opening in Tanzania soon.
Simba is a budget accommodation facility with at least 22 rooms. Amos told me it could actually take about 100 guests since there are dormitories and camp sites too for groups and people who want to spend less.
On arrival we were served a wet towel to wipe our sweat since we had gone through a sunny and dusty journey, and after a fresh, cold cocktail juice.
The courteous waiters offered us a nice meal of spaghetti and another cold glass of water. That was fine since in a few hours we would be going for supper.
What happened after, got us laughing and joking down the evening. We were told that we cannot progress to Elephant Plains lodge as per our plans. Reason. The new lodge was full.
World Bank top executives had booked all the 10 rooms from where they held a retreat for four days.
Thankfully, Simba Safari lodge had a few extra rooms, thus, we got ourselves comfortable. By the time we had showers, it was already evening.
Wekesa would joke that that we had been relegated from Championship League to Europa League (Elephant Plains to Simba).
As we walked around, we ran into his Dutch friends who had checked in the new wing at Simba. The wing also has a swimming pool in the front of it. Two ladies were swimming, and another elderly man emerged out of the room to hug Amos. They chatted with the proprietor for minutes.
This is the group of elderly tourists who keep returning to Uganda and stay at Uganda Lodges to support Wekesa whom they met over 18 years ago.
"I knew this man would do well," one of the charming guests said.
Wekesa told me, their story.
As a driver about 18 years ago, his job was to take tourists around. One evening, he sat down to play chess with this particular tourist in Bwindi. In the middle of the game, the tourist stopped, and said, "Someday I will return to Uganda and you will be a well-known man in this country."
On this occasion, the tourist explained that as a teacher, he has worked with several young persons, and he can tell the traits of those who make it in life.
"Amos cared for everyone. He ensured everyone was comfortable. Paid attention to detail. Asked the right questions. He was a leader in the group. I knew he would go on top. He has a rare attitude. Here we are sleeping in his lodges," the happy gentleman said in a deep Dutch accent.
Elephant Plains
Having missed sleeping in Elephants Plains. I love the name. However, Wekesa demanded that we had dinner there. And it was the case.
So, at 7pm, as a meeting with a client in Elephant Plains approaching, Wekesa, our driver and I, walked to the new facility.
It has this 'You should be here' feeling, right from the main reception area whose ceiling is made of reeds, to the terrace which overlooks the cottages which were designed as an "S" at the plains where a herd of elephants were seen a fortnight ago. The scenic view of lakes George and Kicolongo is incredible. Simply magnificent. This sight you can catch from the bed of the occupant.
After dinner, I returned to my room ready to rest early to catch the morning drive into the game park. I woke up the next day at 8am. I had overslept and missed the game drive which starts at about 6am. Whereas Simba Lodge is at the boundary of the game park, nothing beats that experience of visiting the park and seeing different wildlife, flora and fauna in this wonder of nature. We had plans to return on Tuesday and therefore I reorganized my mind to enjoy my breakfast of fresh fruits, fried egg, toasted bread and my favourite spiced tea.
By the time I was through, Kerry, the management consultant for Uganda Lodges was ready to take me back to Elephant Plains for another morning scenic views and tour of property. I have not asked how much Wekesa invested here…I am sure though, just as guests enjoy their stay there, so, must be his bank account.
Do you have a story in your community or an opinion to share with us: Email us at editorial@watchdoguganda.com