Uganda joined the rest of the world to celebrate the Anti-Corruption Week, lying in 151 position of the most corrupt countries, according to Transparency International. Of the 180 countries surveyed, Rwanda is the best ranked and globally ranked at 48 in East Africa. Tanzania came second at number 103globally, Kenya third and ranked 143 globally while Uganda is fourth at 151.Burundi is ranked 157 globally while South Sudan and Somalia are the most corrupt countries ranked 179 and 180 globally respectively.
Over the years, there have been a series of corruption scandals that have made headlines, only for the government as well as other anti-corruption bodies to turn a blind eye. Little wonder, President Museveni came out on Monday, December 10 to appoint an anti corruption Unit to supervise anti corruption agencies. The Unit is headed by the Lt Col Edith Nakalema.
Today, Watchdog Uganda reviews some of the said cases.
Ghost firm takes over Mukono-Nyenga-Katosi road construction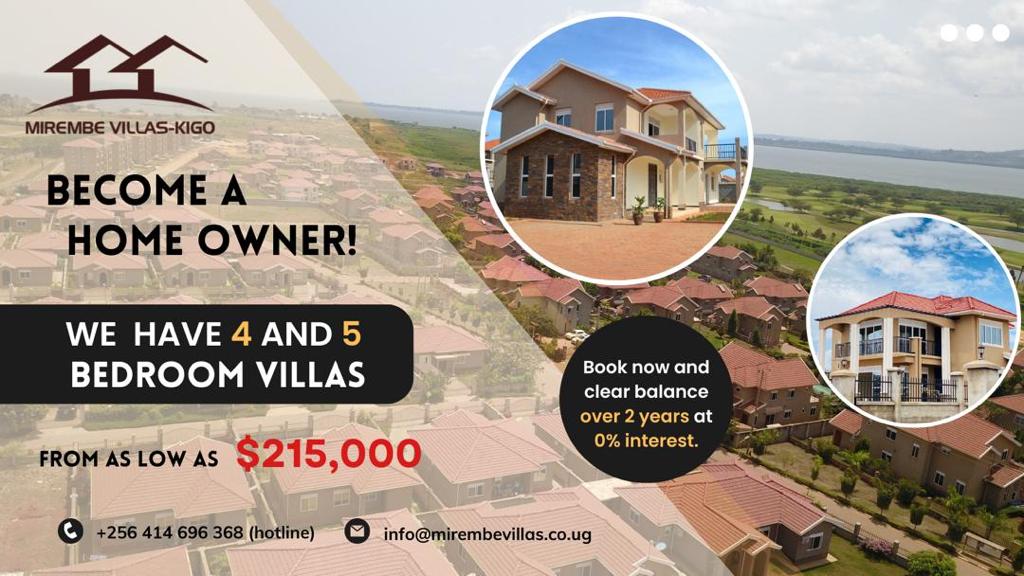 Four years ago, former Works Minister Abraham Byandala directed for the immediate signing of a deal with US firm, Eutaw Construction Company and Uganda National Roads Authority (UNRA) to upgrade the 74-kilometre Mukono-Nyenga-Katosi road.
UNRA was accused of irregularly advancing payment of Shs24.7billion of the Shs165billion meant for the road project, before carrying out due diligence which lead to the financial loss.
However, after investigations by Inspectorate of Government and police's Special Investigations Division, the money was paid to a ghost official of Eutaw using forged documents.
Eutaw director John Bond also told the International Police and Federal Bureau of Investigations (FBI)that he was not aware of any Eutaw representative in Uganda.
Byandala and seven other top managers of UNRA were then accused of meddling in the procurement process and influence peddling.
In August this year,Anti-corruption Court Judge Lawrence Gidudu ruled that there was no financial loss caused because there was no evaluation of works done before IGG stopped the project. The money lost was never recovered.
Kazinda and the missing PRDP billions
Former Principal Accountant in the Prime Minister's Office, Geoffrey Kazinda, was convicted after being found guilty of embezzlement of funds causing financial loss. The catch was, however, that he had over 60 corruption charges where he was accused of stealing more than Shs5.4b meant for post-war reconstruction in northern Uganda and Karamoja sub-regions under the Peace, Recovery and Development Plan (PRDP).
He was sentenced to five years in prison for abuse of office, two years for forgery and another two years for unlawful possession of government store. All these sentences ran concurrently.
The money was transferred to the Crisis Management and Recovery account, from where it was siphoned, through syndicated corruption. A special audit carried out by the Auditor General found substantial evidence detailing how aid from Ireland, Norway, Sweden and Denmark was transferred to unauthorized accounts in sophisticated scam.
Because of this, three donor countries – UK, Denmark and Ireland- cut aid to Uganda in 2012. To-date, not a single funds have been recovered from the culprits in Uganda.
Ministry of Public Services Pension Scandal
In September 2012, overShs169 billion disappeared from the Pensions department of the Ministry of Public Services. This after ghost pensioners surfaced, allegedly all former employers of the East African Community service.
This money is alleged to have been siphoned through Cairo International Bank, with connivance from top employees of the ministries of Public Service and Finance. The case was never resolved and suspects were left off the hook. However, pressure from different stakeholders forced the government to revisit this case, and three major culprits, including Jimmy Lwamafa, the ex-permanent secretary in the Ministry of Public service were found guilty of all the 10 charges against them. They were convicted in November 2016.
Sadly, the funds stolen from this case have not been recovered. In the Auditor General's 2105 report, out of pension payments amounting to Shs284 billion paid during Financial Year2014/15, over Shs14.6 billion was charged on account codes not aligned to government's designated expenditure budget line.
Unra again as Shs4trillion is misappropriated
Between 2009 and 2016, UNRA received Shs9trillion for the construction of 5,147-kilometer bitumen road network in Uganda. However, out of the money UNRA received in the period of seven years, only 1500km of road were constructed.
Reports indicate thatShs4trillion was misappropriated when the country was deprived of 3,647kilometers of standard road network due to fraud spearheaded by UNRA staff and contractors. Because of this dubious fraud, President Museveni formed a commission of inquiry which was led by Justice Catherine Bamugemereire
Bamugemereire's report says;UNRA inspired all of evil deals like; flaws in procurement procedures and standards, limited or fraudulent supervision of bridges and road projects, they stretched to premature failure of roads, flaws in land compensation, abuse of public equipment and high construction costs.
On May 25, 2016,Bamugemereire handed over her report to President Museveni, who ordered that allsuspects involved in this scam are hunted down. However, on July 14, 2016, two companies that were implicated in Bamugemereire's report; Dott Services Limited and General Nile Company for roads and bridges challenged this report in the High Court. The two firms submitted to court that unless an interim order suspending implementation of this report, government was poised to blacklist them an issue that would negatively affect their business. This forced the High Court to halt implementation of President's directive as per this report
Temangalo, where every plot must go
In 2008, reports emerged accusing former Prime Minister Amama Mbabazi and his business partner Amos Nzeyi, of selling off Temangalo land to National Social Security Fund (NSSF) at a price higher than the market rate. This dubious deal led to the loss of billions of shillings.
NSSF paid Mbabazi and Nzeyi Sh11b for 414 acres of land. Approximately each acre was sold at Sh24m, yet genuine real estate companies were selling land in the same locality at a relatively low price; Knight Frank was selling its acre at Sh18m, Associated Consulting Surveyors at Sh14m while East African Consulting Surveyors at Sh16m. But NSSF went for an open market price of Sh24m.
A Parliamentary probe discovered that Mbabazi, being a security minister, used his power of the office to influence and forced NSSF to buy his land instead. The lost billions of shillings have never been recovered and the two culprits never face judgment.
The national identity cards that never were
The government of Uganda made a deal with a German company Muhlbauer High Tech, to supply national IDs to every Ugandan aged 18 and above in 2010. However, reports indicated that Muhlbauer got the contract without an open bidding.
Then Minister of General Duties, Kiddu Makubuya, former internal Affairs Minister Kirunda Kivejinja and Local government Permanent Secretary Steven Kagoda had strong hand in this scam that saw tax payers lose Sh19b.
Muhlbauer was to supply and install equipment for the procession of the cards before elections 2011.However by February 2011 a year of election, Muhlbauer had produced only 400identity cards.    
Government allegedly borrowed Shs150b to facilitate this project and although a probe by Public Accounts Committee revealed pointed this anomaly, no action has been taken.
Chogm: Rosy on the outside, rotten from within
In 2007, Uganda hosted the Commonwealth Heads of Government Meeting (CHOGM) summit. In 2011 however, news of a massive scandal came to the lime light, revealing that government officials;including former Vice-President Gilbert Bukenya, former state minister for works and transport, John Byabagambi, Prime Minister Amama Mbabazi, John Nasasira, Sam Kutesa, Mwesigwa Rukutana and Isaac Musumba had mishandled public funds meant for the summit four years earlier.
According to Auditor General's report, over Shs370b was spent yet Parliament had allocated only Shs270b. Further probe revealed that money lost was actually Shs500b.
Many civil servants who were involved in this scandal, claimed that they were working under the orders of Bukenya. He has since been walking around as a free man.   
Bassajjabalaba: The 196billion shillings man
Syda Bbumba, then minister of finance, and Khiddu Makubuya, the Attorney General, without any consultations awarded Sh196b to a city tycoon Hassana Basajjabalaba in 2011.
Bassajjabalaba was paid this money in compensation for the loss of his business to city markets. However auditor general found out that compensation was done poorly and claims were heavily inflated.
 Global Funds not meant for Tuberculosis and Malaria patients
Shs95.8billionmeant for malaria and Tuberculosis drugs mysteriously went missing in 2008. The money was siphoned through Project Management Unit (PMU) to 400 private organisations which only existed on paper.
Investigations revealed that PMU had 15 ghost workers and 20 support staff who earned big salaries and large allowances which were never documented. Former health minister Jim Muhwezi, his then two deputies, Capt Mike Mukula and Alex Kamugisha played a great role in this scandal
Other culprits were Teddy Cheeye former production manager of Uganda Broadcasting Cooperation Fred Kavuma who saved their sentences of 10 years over this scam.  
Do you have a story in your community or an opinion to share with us: Email us at editorial@watchdoguganda.com