By Lawrence Ssentongo
Every year, public servants, especially those occupying prominent offices are required to file their wealth to the Inspector General of Government. This practice keeps civil servants appetite for money and wealth under check as the IGG monitors what they do and how they profiteer from it.
However, Uganda's Civil service is not lucrative. In fact, the highest paid civil servant is the governor of the Bank of Uganda who is paid at least Sh50 million a month. It would mean, Governor Tumusiime Mutebile would bank at least Sh600 million a year, if he didn't touch any penny from his salary. In 10 years, that would be Sh6 billion.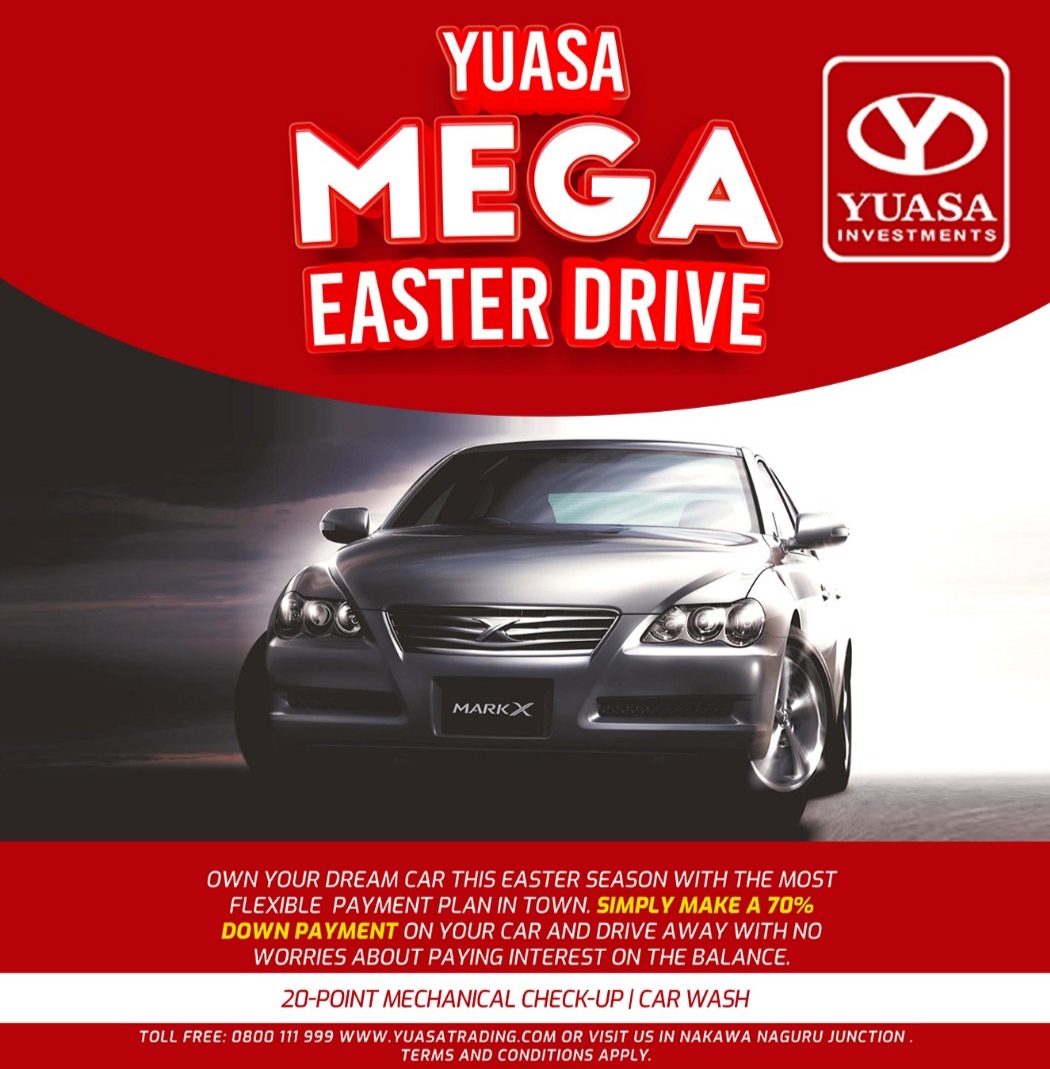 Because civil service is not lucrative, it is even worse upon retirement since the pay to send them home is as well peanuts. That is why Ugandan civil servants loathe retirement. Retirement for them means giving up on a life of privileges.
However, that is not what was on the mind of Ms Justine Nuwagaba Bagyenda, the former Bank of Uganda Director for Supervision as she prepared her retirement.
Bagyenda "saved" away billions of shillings in different banks, amount that would be enough to feed her, her children and children's children without them working. She did it without any renown business to her name in town.
Although Ms Bagyenda was one of the top earners in Uganda, however investigators studying her wealth are shocked at the rate she multiplied her money.
When news of the recent reshuffle at BoU broke, different people including Cissy Kagaba, a lawyer and the Executive Director of the Anti- Corruption Coalition Uganda (ACCU) castigated the Central Bank for just sending off workers who have been working at the central bank for long, but, without investigating them. It turns out she had smelled the rat.
Now details show the amount of money Ms Bagyenda banked in the last three years could build referral hospitals or highways. Or better, in the 2017/18 budget, Amudat district with a population of 100,000 was given Sh5 billion for the entire year, while Kalangala was given Sh7.5 billion for a population of about 56,000. The same goes to Buliisa district which was given up to Sh8.5 billion for its population of 120,000.
It turns out that Bagyenda's bank account only would run the districts of Buliisa, Amudat and Kalangala and have some balance. It would mean her bank account would pay teachers, doctors, civil servants, run environment projects, agriculture, etc comfortably without any headache for a full of year.
Investigators into the wealth of the ex Bank Of Uganda Director's wealth therefore, are wondering as what was the source of her wealth in a country which has been undergoing a slump in its growth.
If her wealth source was her salary, it remains to be seen. However, if Bagyenda was earning up to Sh25 million from the Central Bank a month, it would mean she could bank Sh300 million a year, if she didn't touch a penny from it. And in 10 years, that money would come to about Sh3 billion. She has almost Sh20 billion, thus the question, where did her money come from?
Investigators say this is just an iceberg.
However, there are more questions than answers as to how Ms Bagyenda made all the money a fraction of which is reflected by her banking records. Investigators are also studying the people who were banking millions weekly into Bagyenda's accounts. Who are they? What do they do for a living? What business relationship existed between Bagyenda and them? And if they were paying Bagyenda for any service, what kind of service was it?
A total of Sh19.5Bn sits on several accounts operated in her names in banks such as Diamond Trust Bank, GT Bank, among others.
There are some people dropping money unto Ms Bagyenda's accounts with suspicious character, and on examining their banking tracks, details show they would deposit money to their accounts immediately after banking into the account of Ms Bagyenda. For example, a million shillings would go into Mr Muwonge's account after for example depositing Sh20 million into Bagyenda's.
One of the people who appear prominently on the investigator's list is Kenny Muwonge, a resident of Lweza A Mutungo Parish, who between 2014 and 2017 his account number 21200112273 in Centenary Bank rose from almost empty to transacting more than Sh170 million in one year.
The other is someone signing off as simply CLG.
Kenny Muwonge is so interesting that whenever he would bank money into Bagyenda's account, he would also put a fraction in his own. It turns out therefore that a person whose balance was Sh486,965 after depositing Sh200,000 on 9/01/2014 went upto Sh176,998,652 by the end of that year, although only Sh2,011,717 was reflected as bank balance that year as he had made several withdraws.
The same Muwonge, however was during this time was posting between Sh10 million and Sh100 million every two to three weeks into Bagyenda's accounts.
From the amount deposited by Muwonge on his personal account, investigators fail to understand how a person whose bank balance is Sh486,965 at the beginning of the year and ShSh2 million at the end, would be the same person posting over Sh10 million every two to three weeks. Sometimes, even weekly.
Accounts details WD has seen show Bagyenda has invested in fixed deposited, in all major accounts including dollars and Euros as well as Uganda shillings and she is minting billions in return.
As of January 2018, Bagyenda's standing bank balance was at Shs19, 302441,183.
For instance, in Diamond Trust Bank (DTB), she owns a shilling account number 5106903903 described as 'low start savings account' which, as of December 01 2017, had a total of Shs11.4 billion. The same account is expecting another Shs429m on March 07, 2018 when Shs179m she fixed in September 2017 at 10 per cent rate matures.
By 21 October 2017, her shillings account at Barclays had a balance of Shs98m. This one is the smallest account we have looked up.
She also has a dollar account number 5106903904 in Diamond Trust Bank, named Prime Dollar Saving, which as of November 20, 2017 had US $1,074,450 which, at Shs3600 exchange rate translates to Sh3.7 billion.
The statement does not however capture the USD $315,717(Shs1.1 billion) which, a certificate of deposit shows she earned from a fixed account transaction after she had deposited $176,717 on December 29, 2016 at a 4.75 per cent rate. The transaction matured a year later. The same account is expecting US $214,149(Shs750 million) to drop on December 29, 2018 when a US $214,149 fixed deposit she made matures.
The inspector general of government every year looks at the wealth of civil servants to see how they correspond with the income of the public servant, and these documents, according to our sources, are already turning heads at the Inspectorate.
This story will continue as we show you what Justine Bagyenda has been filing at the IGG's office as required by law. Was she a honest person to make all the disclosure?
Access Uganda news easily by downloading "Watchdog Uganda" app from Google app store or follow this link;https://play.google.com/store/apps/details?id=com.watchdog.watchdp7.watchdogapp
Do you have a story in your community or an opinion to share with us: Email us at editorial@watchdoguganda.com