By Mike Ssegawa
If I didn't know Godfrey Kaweesi for the last nine years, I would not believe his story. With cancers ravaging Ugandans and people across the world at an alarming rate, Kaweesi told me he was given two months to live but vowed to beat back the cancer inside his liver and live to tell his tale.
A friend told me about Kaweesi's story and how he survived cancer. This was last week. He did not know the person he was telling me about was once a friend. Kaweesi was one of the fastest rising young businessmen in Kampala's downtown arcades a few years ago. His business is strong but it was interrupted by efforts to save his life; he spent millions of shillings in the process.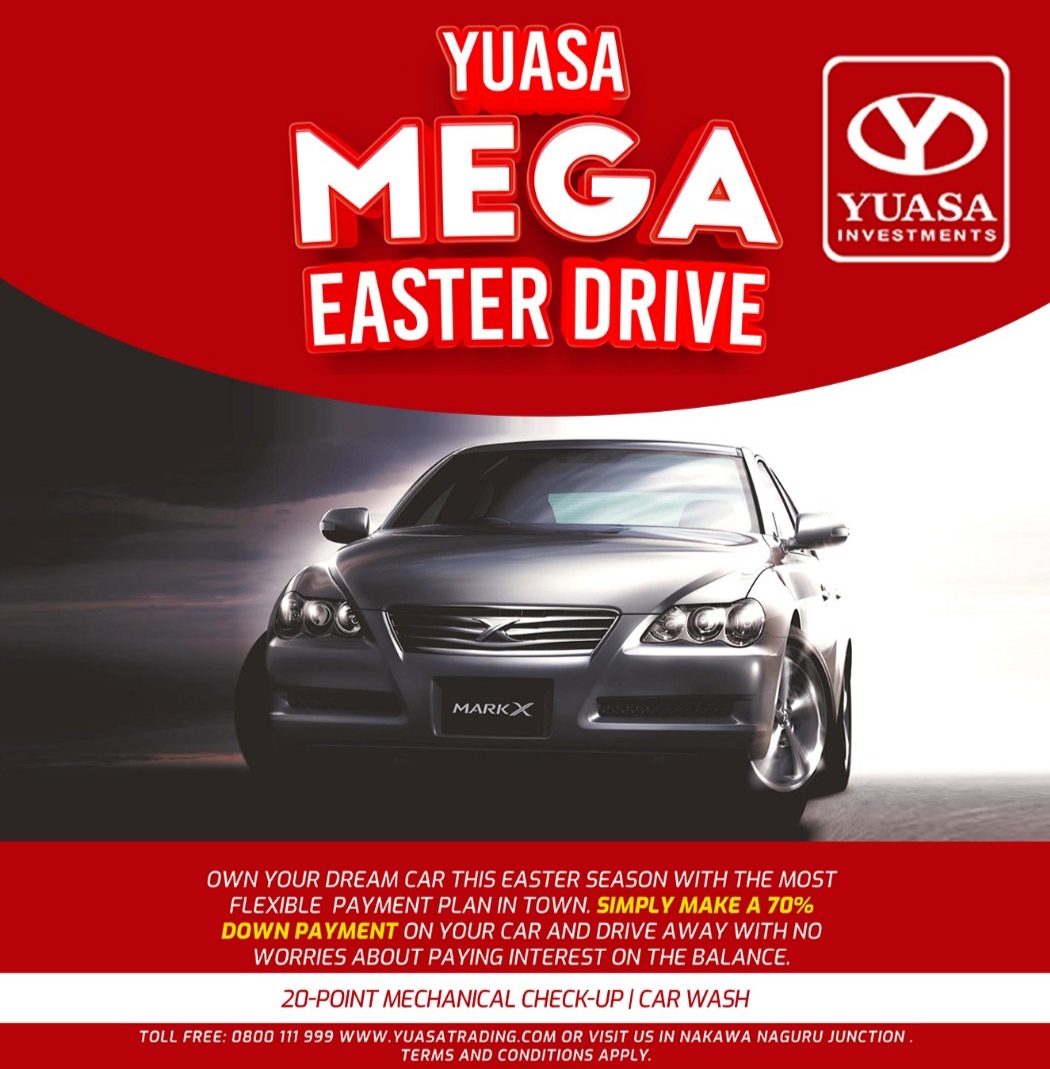 The Kaweesi I knew
I first met Kaweesi when he was running a film vending shop on Majestic Plaza in downtown Kampala in 2007. Then, before the digital revolution, films were the thing. He was a youthful entrepreneur enjoying his life, with a long and promising future ahead of him. God had his plans.
Back then, he was investing money into then budding film maker Osman Matovu Makubage, who was my friend.
They duo wanted to be part of pioneering the Ugandan film industry which didn't take off.
I understood Kaweesi sold his film business and went into importing clothes from China and other Asian countries.
That is when I lost track on him until last week when a friend told me the man almost died of cancer. They had all written him off. But then, the man bounced back, and was now helping other people to fight back the cancer menace.
Meeting again
On Wednesday, I headed to Nansana in Wakiso district to meet with Kaweesi. I saw him from far but honestly I could not have recognized him if we met him in a place I wasn't expecting him. The Kaweesi I knew, was a stout fat man, with protruding belly. Here stood me a lean man, who in my opinion had also cut several years off his real age.
Outside his house – now almost a herbal medicine clinic, a family of people had come to see him. One of them is a cancer patient, trying several remedies to remain alive. Before he made time for me, I asked him to see his visitors.
This lady is one of the people who have started frequenting Kaweesi's home asking for remedies on stopping the disease that is a death sentence to the hundreds suffering from it.
"There are three standard treatments for cancer," Kaweesi tells me. "Chemo, radiation and operation," he said, adding thereafter, "None of the three cures cancer."
Kaweesi says he has opened his home to sharing what he used to stop his cancer because he cannot keep it to himself.
"Doctors in Uganda actually failed to properly diagnose my cancer. I went to Nairobi and later to India. Indians doctors told me the cancer had eaten away my liver and they could do nothing.
"They told me to start palliative care. That was to prepare me for death. I said no. There must be a way out," said Kaweesi, like a man on a mission in the films he used to sell.
He said the problem with cancer, it is always diagnosed late. He says many cancers can be stopped when at stage 1, but, many people realize the problem when the cancer is at stage four. This is almost irreversible."
He also observes that there is a problem of wrong diagnosis. "Some people are told they have cancer and they don't have it. Others are told they don't have, and they have it." He attributes those errors to the common deaths facing the disease management.
Last year, Kaweesi started feeling experiencing an itching skin. The situation worsened when he continued feeling feverish and experiencing incessant headaches.
Doctors he visited told him he had infections and treated him with antibiotics.
"My urine was yellowish. I was told to do a liver function test and it showed my liver was badly affected."
By the time he reached India's Asian institute of gastroenterology in Hyderabad, he was already in a wheelchair. "I was told the position the cancer in my liver was in, cannot be touched. I was told I had no hope to live."
Kaweesi, says, he had some years ago, worked with herbal medicine and used to make concoctions for some people especially those suffering from diabetes. He said he embarked on reading about natural herbs and started using different herbs. He also quit eating foods he calls cancer feeders because they facilitate cancer growth.
"Food with high starches and carbohydrates is not good. I quit rice, wheat, yams, cassava, irish potatoes, sodas, etc" he recalls.
"I was using natural sugar, salt, bananas, pumpkin, and sweet potatoes," he adds. "I also filtered my own water. Water with chlorine is not good."
He also added local herbs made from Ugandan trees and grass, which now he makes for people who go to him asking advice on what he used to reverse the cancer.
Kaweesi who used to be wheeled around, and was suffering wounds and severe back pain, is now using his home to give out herbs that he now believes stops cancer.
"I have seen tumors go," he affirms citing a lady called Rachael who had a 4.5 inch tumour which has since gone away.
"Whereas my businesses are going on in town, I now feel for people who are in the situation I was in. I know we can stop cancer here, even before anyone goes to India or suffers with chemo at Mulago," he asserts.
Kaweesi has enlisted the services of Patrick Ssendawula an experienced herbalist with whom they carry out different natural treatments including therapies.
"Ssendawula says with herbal steam bath, sitz bath, physiotherapy and food bath, they treat even things like fibroids and diabetes which today disturbs a number of people.
One can get more of Kaweesi's story and his herbal medicine by emailing him on blessedherbal@gmail.com. He is on facebook page: Blessed Herbal Uganda or Whatsapp him on +256787212488
For now, I am more amazed by everything this says about cancer; its causes, diagnosis and treatment. I promised him that I blog more about victims he manages to save. I am now on a mission to track down Rachel. I will bring her story here as soon as I catch up with her.
Do you have a story in your community or an opinion to share with us: Email us at editorial@watchdoguganda.com