Bank to restructure loan tenure in move to lower tarrifs
January 30, 2017
President Yoweri Museveni has expressed concern over the high cost of electricity, which he says is not coming down, and that it wont, according to reports, until the AfDB bank loan is fully paid.
The President was today meeting the President of AfDB Akinwumi Adesina at the sidelines of the 28th Ordinary AU summit of Heads of States and Governments in Addis Ababa, Ethiopia.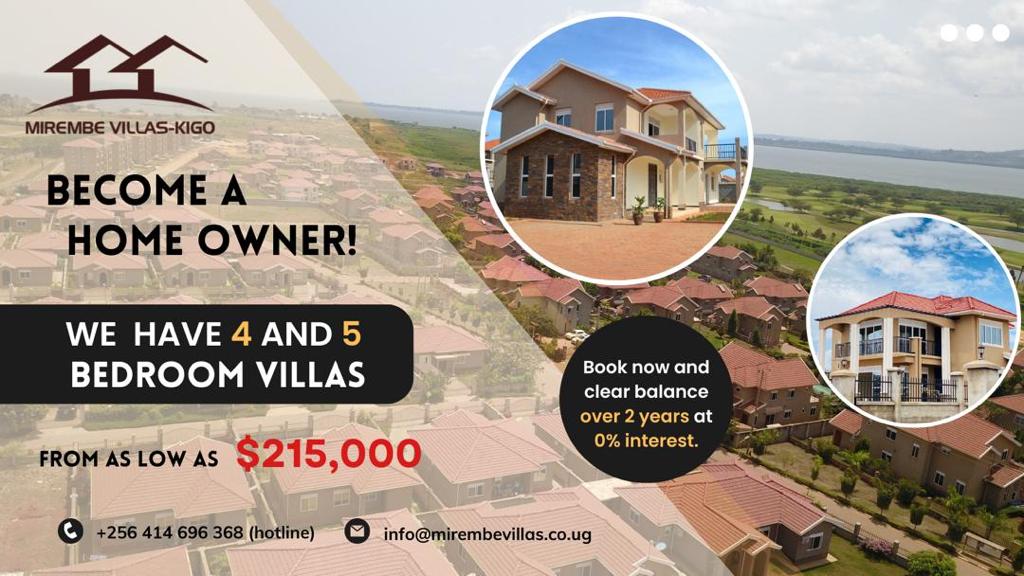 The Presidents' concern follows reports by Ugandan manufacturers and other big businesses that have complained of the high cost of electricity in the country, which they say makes their products uncompetitive in the region.
Uganda is developing two more hydropower dams, Karuma and Isimba, on the Nile with a combined capacity of 780 MW.
AfDB President Akinwumi in his response gave full assurances to government that it will provide affordable electricity to all Ugandans.
"In this regard, the bank will float a credit guarantee facility of US$500million dollar bond. This facility will restructure tenure of the loan over 15 years period and will bring down the electricity tarrifs. The bond holders will be paid revenue that will be generated from projects (Bujagali)," he said, adding however that there was a need for a government mandate for the bank to proceed with Bujagali.
President Museveni said he would brief cabinet and send official communication on the matter. A cabinet paper will be prepared on how to refinance Bujagali.
President Museveni and Mr. Akinwumi also discussed ways in which the bank can support Uganda's efforts to empower youth and women. The Uganda government has already approved a budget of UShs. 265 Billion (Approx. US$. 100 million) for the first 5 years of implementation 2013-14 to 2017-18 in the youth livelihood fund and another US$100million to the Uganda Women Entrepreneurship Programme (UWEP). The President said government is injecting US$100million a year into Operation Wealth Creation aimed at transforming informal agriculture sector into a money economy.
The President made proposals that he described as a three pronged strategy that could be supported by the bank including; Patenting scientific innovations, transforming imports into manufacturing and promoting local production and involving the youth to create a wider Small Medium Enterprises (SMEs) base especially through involving youth in job creation.
Akinwumi said the bank already has a US$8million fund to boost Africa that can be accessed by the youth. He said the bank also provides grants and credit lines to compliment what government is already doing for the youth and women.
Akinwumi said the bank can provide lines of credit to the Uganda Development bank to widen the SME base and also provide support for industrial projects such as industrial parks.
Do you have a story in your community or an opinion to share with us: Email us at editorial@watchdoguganda.com