By Mike Ssegawa
In Yesu Amala zone, Nansana, in Wakiso district is a facility with strong Japanese footprints.
Overlooking the magnificent Kabulengwa hill with mushrooming posh residential houses, the Ashinaga centre is a well organized sanctuary for children with dreams bigger than their poor surroundings.
We were driven there by two wonderful ladies, Doreen and Faith – for Ashinaga is a few metres off Hoima home. Here you find a simple Japanese architectural design which we later learn was made by one of the alumni of this organization.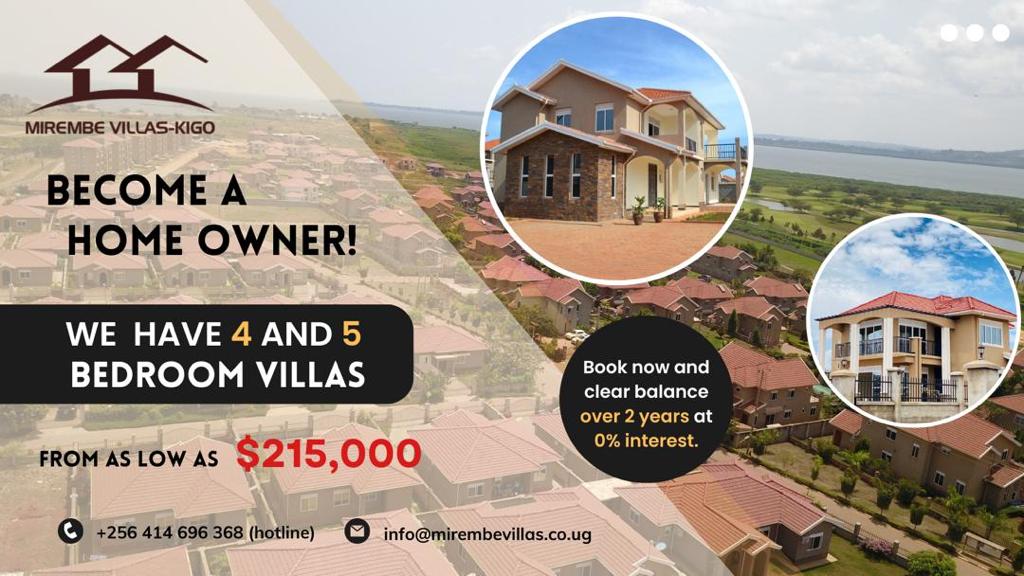 Ashinaga started back in Japan about half a century ago. The founder Yoshiomi Tamai, was an orphan himself. He wanted to give back to his society by uplifting orphaned children. The organization spread its legs to Africa, and United States.
Ashinaga has over the years provided orphaned children an opportunity to realize their dreams and their full potential.
At this centre, chances are over 50 nationalities have lived under the shelter either as a student or mentor.
We found several groups of youthful students sitting around an instructor. They are students picked from all over and they are being prepared to undertake university education outside Africa. Many are leaving Africa for the first time.
Behind the seriousness on their faces of the youngsters, what these youth have in common are their orphaned background, leadership abilities, high intellectual capabilities and dedication to return to work in Africa after their studies.
Vialey Lutaaya, a Ugandan orphan who lost a dad when he was six, is one of them. Lutaaya is one of the Ashinaga scholars from Uganda. He is studying Global Japanese Studies in Tokyo.
Lutaaya is a typical example of what Ashinaga is all about. He lost his dad when he was only six months. His mother, he says, did not have the means to see him through.
That is when he started attending Ashinaga's literacy program.
It is from there he was identified, schooled, and now, Lutaaya is an ambitious youngster dreaming of setting up his travel agency alongside a restaurant and cafe in Kampala after studies.
"I admire Japanese quality of service. People in Japan's service sector make you feel special when you visit their restaurants. I want to bring that service to Kampala", Lutaaya who speaks Japanese fluently says.
 Lutaaya explains that Ashinaga which means "Long Legs" started around Old Kampala in a rented building in 2001. They came to Nansana and set up Rainbow School which has hundreds of orphaned children.
In 2005, he represented Uganda in Japan on one of the cultural tours of the organization. In 2011, Lutaaya completed secondary education from Alliance High School in Nansana and his dream was to return to Japan.
The following year he was selected as one of the scholars. However, he did not go to Japan immediately as he did not get a university to admit him. In 2014 he was admitted to study Global Japanese Studies.
There are many scholars on this Ashinaga program studying United Kingdom, Japan and USA. The program on continental scale and is in its third year. These schoolas picked from across Africa choose to undertake courses such as engineering, technology or business at any of the leading universities in the world.
"Through education, we can build leaders of Uganda," said Nicholas Higham, Ashinaga marketing coordinator who hails from UK.
In a short time we are at the Ashinaga Centre, Nicholas takes us through what the organization does in Uganda and the philosophy behind it.
Taking us around the building, he says Ashinaga focuses on disadvantaged children such as orphans who have capacity to be leaders in their fields.
He runs us through the Terakoya Literacy program for children who drop out of school around Nansana neighborhood. It is from there Ashinaga identifies the children to take forward and the organization foots their bills in schools.
Some of the children are taken to the Rainbow school to undertake formal education, and others are taken in other schools around the country. Some of these children have taken part in cultural programs in Japan and USA, doing cultural performances and telling their stories in song, music and dance.
Every year, Ashinaga organizes such concerts and this year, the concert will be in Uganda.
It will take place at Ndere Centre in Kisaasi, Kampala. There will be joined by their Japanese and American counterparts for a performance titled At Home in the World and it will be directed by John Caird. The day is August 23, at 7pm. Mark your calendar. It will be a Tuesday.
The cultural collaboration will be used to raise a profile of the Ashinaga African leadership initiative, which Lutaaya is a beneficiary. The program wants to grow to provide more ambitious orphaned and bereaved students from sub Saharan Africa with opportunities for higher education at the world's leading universities.
All eyes will be set on the production by Caird, a London based director and writer of plays, musicals and operas. As director, Caird won a Tony Award for the Miserables and won a Tony and an Olivier Award for the groundbreaking production of Nicholas Nickleby.
Do you have a story in your community or an opinion to share with us: Email us at editorial@watchdoguganda.com