Over the weekend we linked up with a UK based Ugandan musician Deodee Manilaguha Muhima alias Tha iCON who shared with us his experience and how he manages to handle pressure in the music industry.
During the question and answer session with him, Tha iCON said that he went to the United Kingdoms (UK) in 2003 to make money and farther his music journey, but things were not as easy as he thought.
QN: Why did you choose to call yourself Tha iCON?
ANS: I first called myself Press before rebranding to Tha iCON, that name (Press) was given to me by Benon of Swangz Avenue back then in 2009 when I recorded a song with him called Empisazo.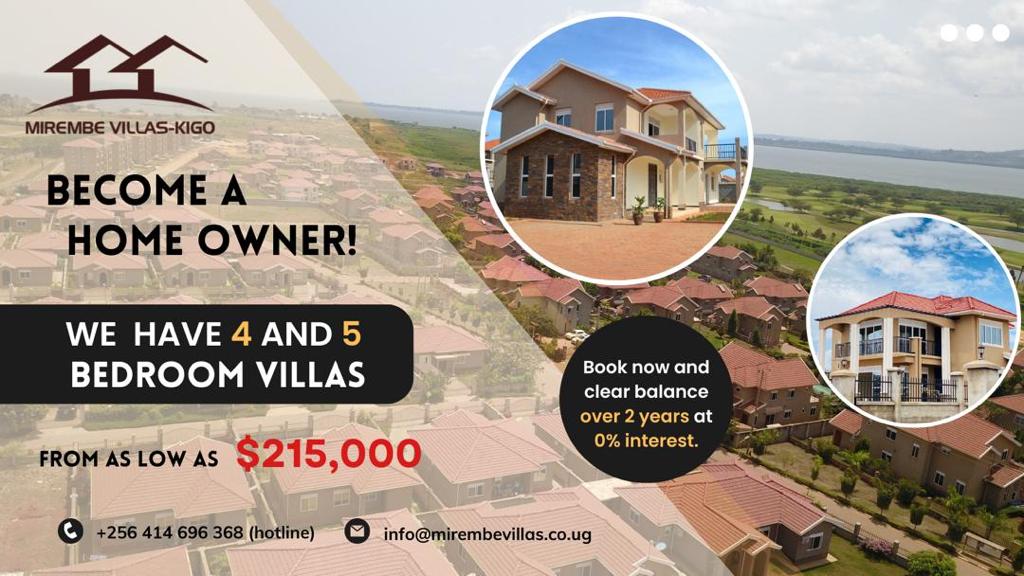 I then rebranded to Tha iCON given my life experience, I grew up in the ghettos of Namuwongo, but managed to raise up and served in the British Army from 2007 to 2016, that chance doesn't happen everyday. And given my hustles in the 'Whitman land' and struggles to get a breakthrough, many people who know my journey consider me as their iCON, this is where the name comes from.
QN: So you dropped your army job to officially settle for music? Who inspired you to join this industry?
ANS: My late mother inspired my journey and I started doing music because I wanted to impress her, I wanted to get her out of the Namuwongo Mukasanvu ghettos.
QN: Did you finally succeed in bringing her from the ghettos through your music??
ANS: No I did not, but I had moved her from the lower Kasanvu and I was renting for her in Kisugu.
QN: When did you realise that you are musically talented and how did you join the industry?
ANS: Well, I think the moment I started to understand as a child because my mum was a big fan of band music and she could take us on live band shows during the day. But I started studio recording in December 2009 at Swangz Avenue with a song called Empisazo, all my music life started from Uganda.
QN: You have been in the industry since 2009?? Where have you been hiding??
ANS: It was a good start but unfortunately when my mum died in November 2011, I decided to take a break away from music because I had broken down as my strong pillar of inspiration had died.
QN: Sorry about that, so how did you pick yourself up to join music again and when was it?
ANS: Through friends and those who had started being my fans, they put me under pressure to gain back the music love and in 2015, I rebranded and made a comeback in the industry, it felt so good singing again.
QN: Do you work with local audio and video producers or you hire geniuses in the UK to put together your work?
ANS: Yes, I do work with local producers because I am signed under a local music label called Genius Empire who record all my audios, I come to Uganda every year to work and shoot videos. I haven't started working with an international videographer yet!
QN: Since you work locally, I guess you are also a member of Uganda Musicians Association?
ANS: No, I am not a member of UMA.
QN. What?? why, don't you know what to tap on the associations' advantages! I hear artists registered under UMA will be receiving their annual dividends from UPRS.
ANS: Lets see what the future holds, you never know I might join but for now I want to concentrate on building Tha iCON as an artist other than thinking about money and how much I can get from UPRS or UMA.
QN: So far how many songs do you have?
ANS: I have four songs out, I have Muli Munze, Sheri, Te Amo, and my latest song is called Omwoyo. But I also have other songs I recorded as Press before the rebranding.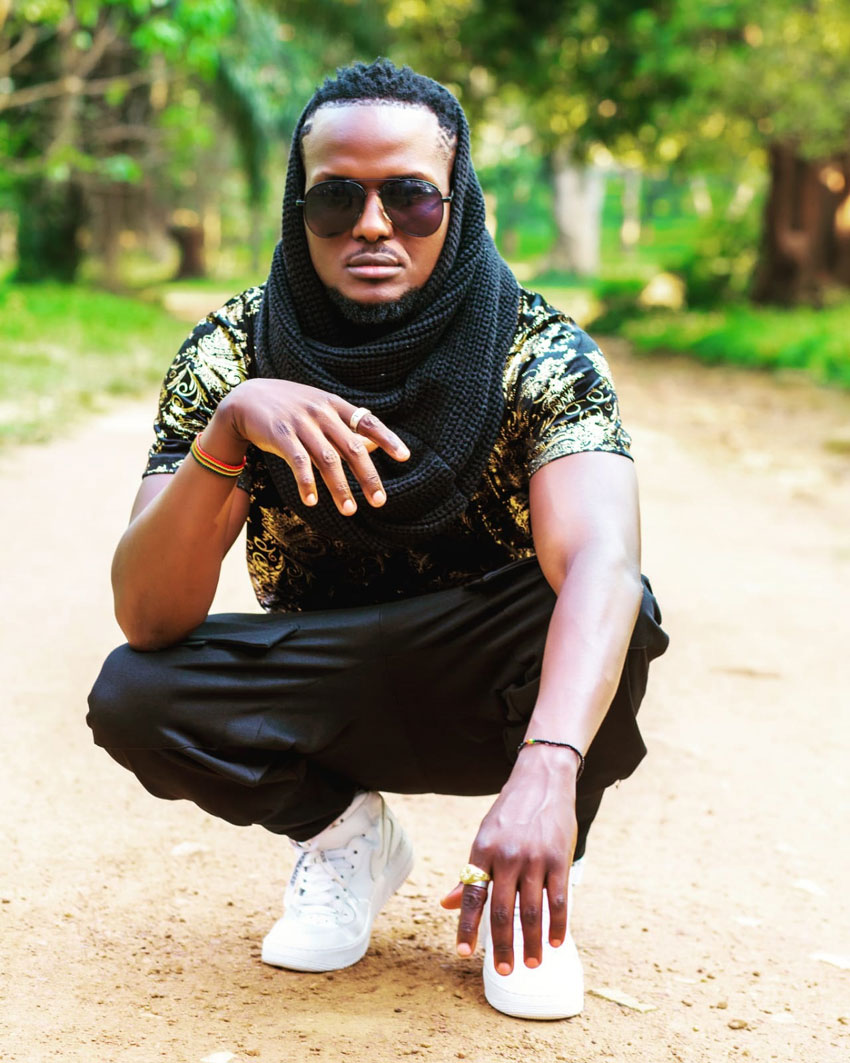 QN: Have you staged any shows yet or performed on any big stage??
ANS: No I have not yet organised a show hopefully with time I will organise one, but I have performed in clubs and at small shows here in the UK.
QN: How does it feel standing and performing for a bigger crowd?
ANS: I always feel nervous stepping in front of people to sing because I am thinking of how I sound, but the moment I start singing I feel like the mic and the crowd belong to me alone. Singing is a calling and when I am given a chance, I am excited to use it even if they are 10 people.
QN: Who are your favourite artists in Uganda and why?
ANS: The one who used to be my Ugandan no.1 artist died and that was Mozey Radio and I loved the elements of high notes and a melodic voice, plus his writing skills. The other artiste is Winnie Nwagi, I love her music and how she plays with her voice, how she chooses to go high and lows… not so many artists have that artistic in them, its inborn
QN: If given a chance, which artist would you wish to collaborate with!
ANS: Musically I wish I can do a collabo with everyone, but the problem is… who can add something to my musical journey, is that person aggressive like me? is that artist willing to put effort in promoting our song? is that artist also willing to invest time or money? Can that artist perform our collabo in my absence just like I would do it? Is that artist willing to tell his fans to love the collabo and not release any new song immediately after that collabo release? so if all those factors do tick the box then am ready for a collaboration.
QN: What challenges have you found as a Ugandan artist living abroad?
ANS: It's hard to promote music when you live abroad, it's not easy to get the right people to work with and time for studio. Another thing, people have a mentality that people who live abroad have money, so they come close to you thinking that you have money, they give you false promotions saying that your work is doing well on the ground when it's nowhere.
QN: What challenges have you faced so far as an artist so far!
ANS: The biggest challenges are convincing the masses with your music when you don't have daily airplays, daily walks in clubs, the weekly shows, interviews, showbiz that Ugandan artistes enjoy all the time.
QN: From your point of view, how do you see Uganda's music industry?
ANS: The industry is growing very fast, but what is slowing its growth is the drama within it. Also, the industry is like a wave, now most artists are running to politics, I don't judge them for trying out something new but politics is killing the art. And there is too much hatred in the industry.
QN: Music aside, what else do you do??
ANS: I was a British soldier but I left the army in 2016 to concentrate on music fully, I also have a part-time job to help me fund my music and foot my bills as a hustler in the UK.
QN: Any last words for your fans!
ANS: I Love music, I love my fans, i'm a hustler born in Kasanvu Namuwongo, all I ask everyone is to give my music their ears and support Tha iCON and i will not disappoint everyone who gives my music their ears.
Do you have a story in your community or an opinion to share with us: Email us at editorial@watchdoguganda.com